Orangetheory fitness is one of the best fitness places I've ever been to. They are fantastic at marketing . And what I love more is that they require their trainers to be nationally certified.
What most gyms and personal trainers won't tell you is that in the United States it is not required to be nationally certified to train somebody. Many times at the gyms they will just hire a pretty face to sell your training packages. In the meantime this can create lots of injuries and it can be dangerous.
So hell week was a blast. What it was was eight days of crazy workouts fun workouts and we got a free T-shirt!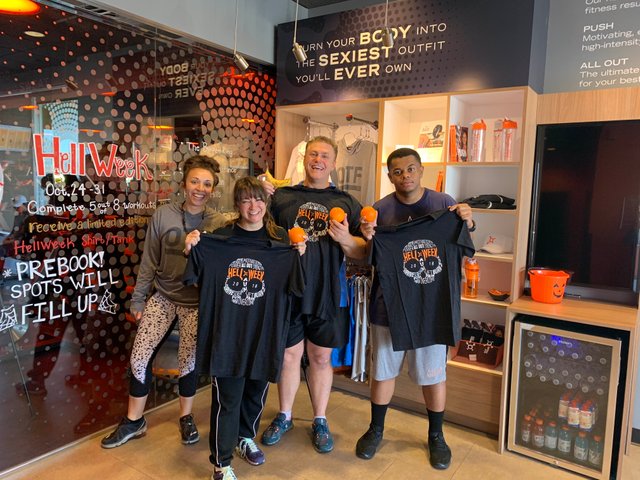 Posted using Partiko iOS