We are at the #steemcreators conference in Toronto, ON Canada!
We are having a great time at the first day here. It's great to see familiar faces and meet Steem users I haven't met. I love learning about all the different projects, adventures, and that everyone has.
We had lunch today with a few new friends.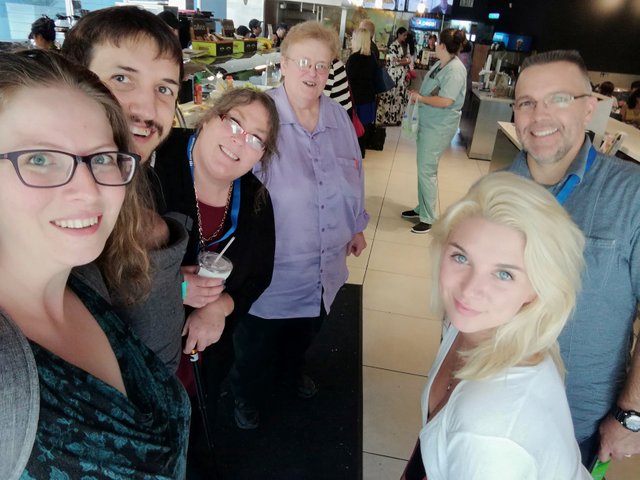 Here we are (left to right) myself, @josephsavage, @rhondak, @shadowspub, @lifesacircus, and @jasonbu. @gmuxx was also with us and left early. If you look closely you can see our little Raven tucked into the front carrier on her daddy.
We ate at Cultures/Thai Express just down the street from our lovely venue at the YWCA. It has vegan, vegetarian, and gluten free options and was quite delicious!