The Hive
Howdy folks'.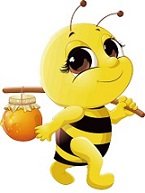 Let's get this year of to a good start for someone at least was a thought going through my mind over the seasonal period.
Sure what can we do, is the thought that held any effort back. How can we give anything to anyone other than some words to make their year start a bit better. This I could answer easy, a smile give someone a reason to smile. Giving everyone a reason to smile, can't do that yet but there might be a way to make some smile.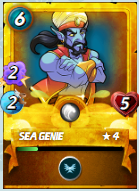 I have taken part in a few poker tournaments again over the month. In one of those, we won a Monster card. This is the card we were lucky enough to win. The Sea Genie. I am going to take a guess and say that this card works well with the water faction. This card is also a Beta Gold foil card. I did take a look on the market to gain a price range. None of these cards seemed to be there. So I have no clue of the value. The card was won from a game hosted by Crystal Human. I hear about the games for the monster cards through a server on Discord. If you would like to try you hand and maybe win a card also. I am sure you will be welcomed to the server too. The game is hosted through No limit coin and a link can be found in the Discord server.
https://discord.gg/ZMzrfwk

We have a total of five cards that are Gold foil of the Monster Card collection.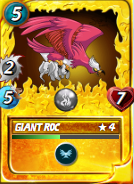 One is going to go to Katrina-Ariel as a thank you for singing a song the so many times I have asked. I will just add her a personal note to Katrina. Now I know you live in the middle of snowy Siberia, The legs to white to be in the sun makes sense. This card is a thank you card Katrina for entertaining not just myself but quite a few others too when you have shared some tunes with us. Hoping this card brings a smile to your new year.
P.S. I don't mean to critic your work. I start of trying to say I enjoyed that, but my mouth talks all sorts to say that simple thing.
A second card is on its way to EngineWitty to assist supporting The Alliance community and its development. We will leave the option of which one he would like to use to Engine. I was going to ask him which one he liked, that would have being said here, but he had to leave before the PYPT in Rambling Radio https://discord.gg/cyPDXgz Server.
Engine Witty is also hosting some raffle for Monster cards. You can check out this week's raffle. You can check this out here.
https://steemit.com/steemmonsters/@enginewitty/7j68af-steem-monsters-sunday-raffle-winners-from-yesterday

We were also lucky enough to gain some Steem from Jack Miller. Jack sent us over 10 Steem to boost us on our way a bit. In turn I put this into SBI and Sponsored Jack for 10. We also sent 3 SBI to BoyeRobert to help his account grow over time.
We have 22 Steem delegated to The Alliance and 18 delegated to X County Travellers. These are gong to increase to 25 and 20. Jan23com has begun to power down some Steem and this will be used after transfer for those delegations.
The remaining 3 cards, a use for will be found over time.
You are welcome to join our Discord Server at
https://discord.gg/SQ3zSsp

Some other groups I invite you to take a look at are:
The @IFC Discord group: https://discord.gg/uSGDtKR
The @cryptoempire Discord Server: https://discord.gg/9JhyHXg
The @asapers Discord Server: https://discord.gg/2gJD7PW
The @buddyup Discord Server: https://discord.gg/3d5H3K8
The @steemitramble Discord Server: https://discord.gg/QJzP2zm
All the Hive Logo's and Banners graphics are provided
by
@Charisma777
Referral link:
https://initiativeq.com/invite/r4rbicu7m
https://www.mannabase.com/?ref=e7ee2ff1bd
https://wirexapp.com/r/e3a0654c206c4a15a8aabf8ad1919560
Posted on Steemit Whaleshares