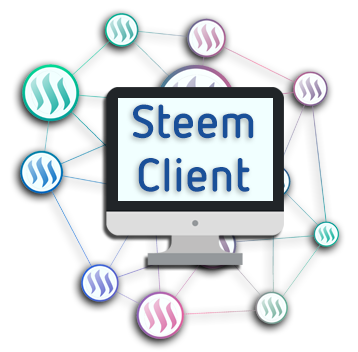 I'm not professional in designing logo, so don't expect something better than this one.
Any good contribution (suggestion, development or design) to this project will get some rewards from me.
You can see development progress in https://dev.steemclient.com
Login is available, you can test login and logout by steemconnect.com
Right now, I'm working on api server for steemclient which will be available in api.steemclient.com
I will use that api for developing that project in client side instead of server side. so, your account information will be safe in your browser.
(github repo will be updated soon)
My idea about project changed. I think to develop another system on steem blockchain.
I will publish more information about steemclient in the future.
If you are a creative and professional developer (javascript, nodejs, php, mysql , ...) or a professional front-end designer (html, css, js, bootstrap, ...), contact me. I can pay for some minor developments about my project.
Follow for more information.
---
Regards,
2018-02-9