TAKE GOD ALONG WITH YOU
Text:Proverbs 3 :5-6
"Trust in the Lord with all your heart; do not depend On your own understanding. Seek His will in all you do, and He Will direct your Paths"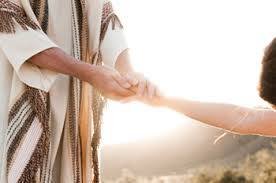 Source
lnspite of all we went through, God has been faithful. So much had happened this year and you are still a survivor! God deserves your praise. If you understand that you made it through the year by His power, then you cannot afford to leave him behind and rush your life through the remaining part of the year you need to take him along every step on the way. Don't just do it on your own, you will not be able to do much. When you depend on his strength, you will not be afraid to fall or fail, you will be confident all through because he is right there with you.
I must tell you the truth, you can do very little by your own strength. You need God's power as you set about acting on your goals, trusting him gives you fuel to go on and achieve them. If you can set a goal and achieve it all by your own strength, it is definitely a small goal and it is not from God. When you depend on anything less than God, you will soon be running on an empty tank and you will soon be exhausted.
If God must be the source of your strength you must know him and also trust him. There is no better time to get to know him than today. Retracing your steps back to God today is not a ritual that is done in churches all over the world; it is something you should do to insure your year and your goals. Commit to a real relationship with Jesus and he will help your goals be motivated by love. You can then create space for other people in your goals, because it will be a tragedy for you to accomplish your goals and there will be no one else there with you to savour your victory. It will be a greater tragedy if the accomplishment of your goal does not make any impact in the life of another human being.