REMAIN FAITHFUL AT IT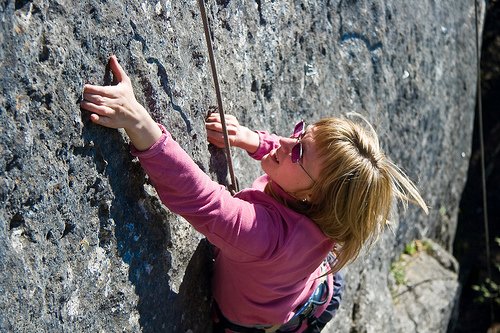 Source
Text:Proverbs 12:24
The hand of the diligent will rule.
(New American Standard Bible)
It is very hard sometimes for those who are not in the lime light to accept the fact that one of these days their own turn to shine will come. Everybody will not have his breakthrough on the same day; neither will our fortunes grow at the same pace. God works with us according to the timing he has set for each of our lives. This is one thing you must understand so that when another person gets to his place of showing forth and you are still in your training process, you will not become impatient and try to do things by yourself.
The story of David in I Samuel 17 teaches many lessons. While his brothers were broad-chested and lucky to have been enlisted in the army, David was in the bush tending his father's flock faithfully. If you pay careful attention you will notice that there was nobody there in the bush to teach David any skill, he trained himself. And so today, you may find yourself in a place where there is nobody to teach you, there are no tools to even train with or the available tools are not the latest, but you can take a clue from David and learn what you can.While his brothers and the entire army with sophisticated weapons lacked the courage to take on the giant, David did fearlessly with only a sling and a stone. Because David could not talk with animals, he talked with God instead; almost the entire book of Psalms is to his credit and the most amazing Psalms 23. In that same place where you say there is nothing at your disposal, God will open your eyes to a whole new way of doing things, easier, faster, cheaper and better. All you have to do is to maintain relationship with Him.
On the day that the destiny of David was to show forth, he did not go to the bush rather that was the day his father sent him to the battle field. All of a sudden, jesse seemed to forget that his son was a shepherd boy. In verse 16, scriptures say that the giant has tormented the Israeli army for forty days, and only God knows how long he would have continued if David did not show up on the scene. The place you are being prepared for will need every bit of experience and skill you can acquire now. David showed up well prepared for the task at hand; he did not leave his sling and stone at home, neither did he start rehearsing in one corner. All he needed to do was to get five smooth stones for his sling, and he was ready for the kill, not for the fight, because before he stepped out he knew that the giant was a small game.
This day as you hear me, I don't know if you think you are on the back side of life or you are getting fed up with working from the background. if you remain faithful and do the best you can with What you have, one day. soon I believe, the king will send for you like David and your story will change forever.