VIRTUE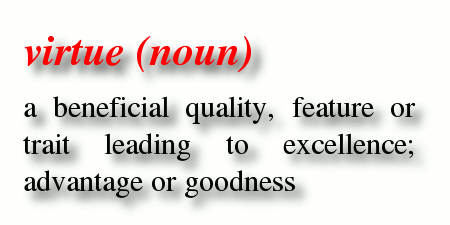 https://postimg.cc/fJTm0bLR
Judges 4-5 New King James Version (NKJV)
1 When Ehud was dead, the children of Israel again did evil in the sight of the Lord. 2 So the Lord sold them into the hand of Jabin king of Canaan, who reigned in Hazor. The commander of his army was Sisera, who dwelt in Harosheth Hagoyim. 3 And the children of Israel cried out to the Lord; for Jabin had nine hundred chariots of iron, and for twenty years he had harshly oppressed the children of Israel.
4 Now Deborah, a prophetess, the wife of Lapidoth, was judging Israel at that time. 5 And she would sit under the palm tree of Deborah between Ramah and Bethel in the mountains of Ephraim. And the children of Israel came up to her for judgment.
Virtue is an excellent quality every man desires to see in a woman.It is very essential for you as a woman to be virtuous,it doesn't matter whether you are single or married. If God makes you a virtuous woman, you will be able to affect the lives of your husband,children and the people around you positively. You will not be like those women that wake the neighbors with noise when insulting her husband in the morning or be like those women that will tie wrapper and start fighting in the neighborhood.. A virtuous woman doesn't doesn't do such an act.
Today we will be discussing the life of Deborah.
Before Deborah became a judge in Isreal, God was using men to carry out his plans for the nation Isreal but a time came when he chose Deborah ,wife of Lapidoth,note a married woman,God used her and she was up to the task.As a woman today you need to think about your life, are you fulfilling the work of God in your life or you are still there giving excuses.What will you do in this world that will make you be remembered for GOOD.God didn't make women by mistake,women were created for special purpose in life.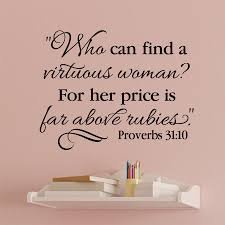 https://postimg.cc/tYRgCYfB
What made Deborah stand out?
Deborah had a good relationship with God Almighty,You cannot say you want God to use you when he doesn't even know you or have any relationship with you,that will not be possible. Remember God cannot use a filthy vessel because he cannot behold iniquity.

Deborah had faith in God that he was with her,She knew she couldn't do it on her own,she needed God by her side.She wasn't in doubt that God was with her.

Deborah was a source of encouragement to the people around her,she motivated them to return to God, As a woman do you live a life of encouragement to others? Do you live a life that people will say i want to be like this woman or lady.

Deborah influence was great on men,leaders,children and many more more in the nation,there was a positive influence in her. Do you have a positive influence in you neighborhood?
When you think of being a wife and also a worker in the church ,it looks very overwhelming.Look at Deborah she was a married woman and also a judge of a nation,that is so much a great responsibility but it was not recorded anywhere that she neglected her home or didn't do her duties as a judge properly. "Her secret and strength was asking God for help to be able to perform well".
As a woman you need the Grace of God and setting priorities right to be able to combine the both work. If a christian woman doesn't set her priorities right ,they often fail in their marital responsibilities there it will result to conflict in the home. Some of the things you find difficult will become easy if we plan our time and organize our activities properly.There is a saying that says"She who fails to plan,plans to fail".Know when to cook,when to clean the house ,when to go to work, when to attend church programs even when to rest. Don't procrastinate because it will make things to be so tight that you will have lapses in completing your daily task.It is possible to combine our responsibilities ,we must learn to strike a balance in doing so."Not slothful in business, fervent in spirit serving the lord".(Romans 12:11).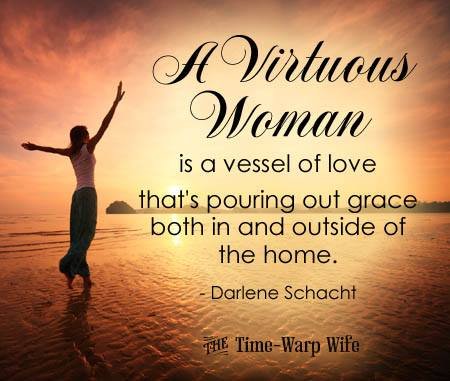 https://postimg.cc/ph8HqtSh
From the story in Prov 31vs10-31
10 Who can find a virtuous woman? for her price is far above rubies.
11 The heart of her husband doth safely trust in her, so that he shall have no need of spoil.
12 She will do him good and not evil all the days of her life.
13 She seeketh wool, and flax, and worketh willingly with her hands.
14 She is like the merchants' ships; she bringeth her food from afar.
15 She riseth also while it is yet night, and giveth meat to her household, and a portion to her maidens.
16 She considereth a field, and buyeth it: with the fruit of her hands she planteth a vineyard.
17 She girdeth her loins with strength, and strengtheneth her arms.
18 She perceiveth that her merchandise is good: her candle goeth not out by night.
19 She layeth her hands to the spindle, and her hands hold the distaff.
20 She stretcheth out her hand to the poor; yea, she reacheth forth her hands to the needy.
21 She is not afraid of the snow for her household: for all her household are clothed with scarlet.
22 She maketh herself coverings of tapestry; her clothing is silk and purple.
23 Her husband is known in the gates, when he sitteth among the elders of the land.
24 She maketh fine linen, and selleth it; and delivereth girdles unto the merchant.
25 Strength and honour are her clothing; and she shall rejoice in time to come.
26 She openeth her mouth with wisdom; and in her tongue is the law of kindness.
27 She looketh well to the ways of her household, and eateth not the bread of idleness.
28 Her children arise up, and call her blessed; her husband also, and he praiseth her.
29 Many daughters have done virtuously, but thou excellest them all.
30 Favour is deceitful, and beauty is vain: but a woman that feareth the Lord, she shall be praised.
31 Give her of the fruit of her hands; and let her own works praise her in the gates.
You can see from the above scripture that she didn't fail in any of her responsibilities that was given to her, she portrayed the values of a christian woman,the grace of God was upon her and she had a positive influence on her family.
As a woman do not allow responsibilities to make you moody or unkept,once the Grace of God is upon you then our duties will be performed joyfully. We should always know that we have been saved to serve,soul-winning will be a main concern in our lives.You may be lucky as a woman to have husbands who help out with the house chores,this is a plus for you.God bless such husbands.As a woman don't let the help enter your head and feel its a right for your husbands to do those chores,don't turn them to your errand boys.Don't forget your husband is the head of the family.
You cannot do these things with your strength alone,you need help and Grace of God to be able to perform properly.
God help us in Jesus name,Amen.
Thank you for your time.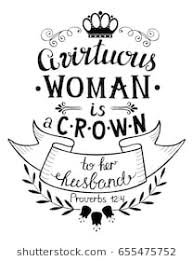 https://postimg.cc/RWcQh1Ph