UPROOTING MARITAL THREATS AND UPHOLDING MARITIAL UNON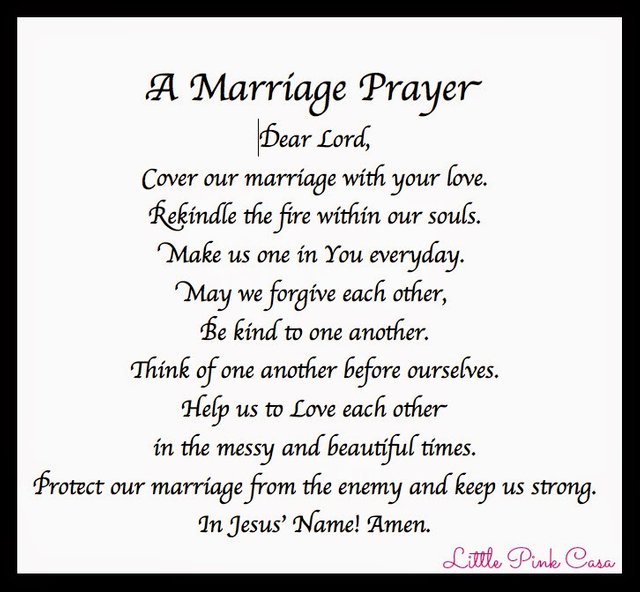 https://postimg.cc/image/7h910etbx/
Instead of thinking of the possibility of divorce and remarriage,wisdom demands that we spend more time and energy working towards the success of our marriages by dealing with potential threats. Threats to the christian marriage comes in different form.
a) MARITAL ANAEMIA;This is where the couple just keep drifting apart helplessly,this is often due to gradual decline of fun and frolic in the relationship. For marriage to stay fresh and vibrant,it needs frequent doses of fun and recreation.So take time to have fun to keep your marriage alive and exciting. "There is popular woman that preaches in marriage seminars,she talks about the last time as a couple you and your spouse watched a movie together or play games or go for little vacations alone,all these things can ignite love and keep the fire burning in a marriage".
b)PRESUMPTION AND PASSIVITY; It has often been said that marriage is hard work but not all is ready to do the work.we presume carelessly that all will be well,that the marriage will work out somehow. we therefore ignore the necessary work to keep the marriage sizzling. we need to repent of this half-hearted approach to marriages. Be bold and brave enough to have a 'whatever it takes attitude'. Be passionate about your spouse,work hard at communicating with your spouse so that both of you can keep connected.
c)UNFORGIVENESS AND BITTERNESS,These effectively clog the wheels of the marriage union,making it sluggish and sick,they cut off the life- giving love and close up the communication channels that are necessary for health and growth of the relationship. Ephesians 4:32 And be ye kind one to another, tenderhearted, forgiving one another, even as God for Christ's sake hath forgiven you. Carrying a life-time accumulation of offences in your relationship with your spouse simply wearies and exhausts you. Start breaking down the walls of bitterness,let go and let God begin the process of healing and restoration.
d)OBSESSIVE PERFECTIONISM'This can be very oppressive in marriage ,love and acceptance of your spouse shouldn't be based on excellence or flawless performance in everything. After all,while we were yet sinners Christ died for us. Christ didn't wait for us to overcome all of our weakness before he showed us love. Perfectionist must remember that none of us is all that lovable at all the time,hence allowance must be given for occasional slips.We must always remember that we all come from different backgrounds and have been exposed to different and varying life experiences which have combined to mould our present personalities and worldviews.
e)SINGLE LIFE SYNDROME; This often happens when a party is still 'psychologically single'-living as though he or she is still unmarried. Vital decisions are taken without the knowledge of the spouse. Communication is on the superficial level where the barest information is provided,when this happens,it is like hiding yourself from your skin. The married life is not an "alone life",it is a "together life". The manifestation of a single life include denial of conjugal rights, lack of frequent communication, self centredness, unfaithfulness, insensitivity to spouse needs and feelings , lack of sincerity and trust. This shouldn't be so,there should be togetherness,you are not two different being. The two of you have become one,everything should be done together and in unity.
f) SATANIC MANIPULATIONS;Knowing the power of one accord,the devil and his cohorts seek to hinder the fulfillment of god's plan in this area of human life. The devil employs different subtle techniques and sometimes individuals to bring havoc to marriages, Christian couples must be spiritually alive and alert so as to be sensitive to the ploys of the enemy.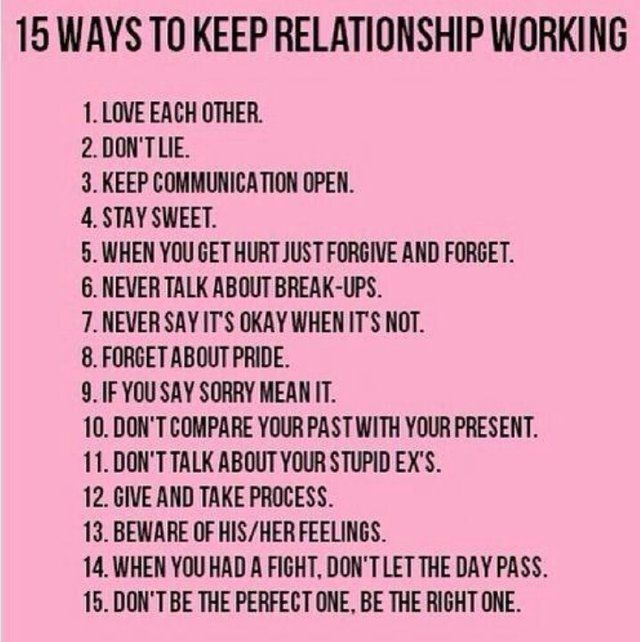 https://postimg.cc/image/d5fbrcfot/
HOW DO WE UPHOLD OUR MARITAL UNION?
The good news is that there is hope for every marriage,our marriage can success,we can have the home that we desire,God himself is interested in making our marriages work,For our marriages to work ,the following suggestions should be taken seriously;
a)The first thing is to accept Jesus Christ as your Lord and personal saviour,this requirement is very important,delay no longer and accept him today.
Revelation 3 vs 20 Behold, I stand at the door, and knock: if any man hear my voice, and open the door, I will come in to him, and will sup with him, and he with me.
b) Accept your spouse the way he or she is,you have married a man and not an angel,stop comparing your spouse with your fictional lovers or past relationships. Love your spouse unconditionally. Yes,you may have noticed some shortcomings but if you look closely you will also observe some unique strengths and qualities.
c) Be an attractive spouse,don't be careless with your looks,as a woman don't be tieing wrapper on your chest and going round the house with your hair unkept and say to yourself that my husband know am fine so i don't have to look nice again,NO that should not be so always look attractive to your husband even if you have been married for 40 years, Always look attractive the tendency of your husband looking outside is very low.
d) Avoid the wrong use of tongue,be quick to say 'am sorry,please and thank you'.It doesn't cost you a dime but it pays handsome dividends.Remember to use soft answers when the heat is on.
Proverbs 15 King James Version (KJV)
15 A soft answer turneth away wrath: but grievous words stir up anger.
e) Strive to maintain intimacy- spiritual,emotional and physical. Be wise not to allow mundane things of the world to drift you apart,Consciously make an effort to build relationships that a third party in form of children, parents, in laws, friends, and colleagues cannot penetrate.
f)It is important to pray together,request are being answered on time. I am a witness to that.
g)Never stop learning to be a better spouse,don't get to the point where you feel you have gotten all answers, that is where failure starts to set in. Read books, listen to christian messages, attend marriage seminars and try something new.
h)Be affectionate;learn to send romantic messages or card to your spouse,hug and say nice things to each other,frequently express your love for your spouse. Sincerely applaud and admire your spouse,make your spouse feel valued and loved.
i) Respect your spouse,remember none of us is perfect, be submissive to your spouse,many women submit to their pastors ,boses and so on but they find it difficult to respect their spouse. This shouldn't be.
j) Lastly sexual fulfillment cannot be overemphasized in marriage, learn to be romantic. Romance leads to emotional intimacy,don't always wait for the man to initiate it,you as the woman can also initiate it. It is not a sin,you both are married before law and God.
You can protect your marriage from turmoil and breakdown,keep the above tips and get more marriage-fortifying ideas from Godly sources,be rest assured that Christ as the foundation of your marriage will never cease to blossom your home in harmony and happiness.
Keep your marriage strong and sizzling.