ARE YOU A FOLLOWER OF CHRIST OR A SOCIAL MEDIA FOLLOWER?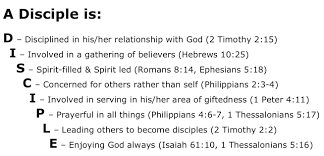 https://postimg.cc/KRSgt0Ks
Luke 5:1-11 King James Version (KJV)
1 And it came to pass, that, as the people pressed upon him to hear the word of God, he stood by the lake of Gennesaret,
2 And saw two ships standing by the lake: but the fishermen were gone out of them, and were washing their nets.
3 And he entered into one of the ships, which was Simon's, and prayed him that he would thrust out a little from the land. And he sat down, and taught the people out of the ship.
4 Now when he had left speaking, he said unto Simon, Launch out into the deep, and let down your nets for a draught.
5 And Simon answering said unto him, Master, we have toiled all the night, and have taken nothing: nevertheless at thy word I will let down the net.
6 And when they had this done, they inclosed a great multitude of fishes: and their net brake.
7 And they beckoned unto their partners, which were in the other ship, that they should come and help them. And they came, and filled both the ships, so that they began to sink.
8 When Simon Peter saw it, he fell down at Jesus' knees, saying, Depart from me; for I am a sinful man, O Lord.
9 For he was astonished, and all that were with him, at the draught of the fishes which they had taken:
10 And so was also James, and John, the sons of Zebedee, which were partners with Simon. And Jesus said unto Simon, Fear not; from henceforth thou shalt catch men.
11 And when they had brought their ships to land, they forsook all, and followed him.
https://postimg.cc/XpkXd46p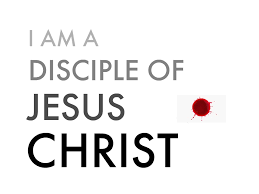 From the above bible passage we can see that Simon Peter was a very committed fisherman,he labored day and night in order to catch fish,there was something unique about simon peter when Jesus Christ asked for his boat,he didn't complain/gumble that he is trying to make a living and you are asking me of my boat as some of us will say. Simon peter had obedience and faith when Jesus Christ told him to let down his net ,lo and behold he did as he was told,you see the great miracle that he got from just obeying. This great miracle made simon peter transform from a "fisherman" to "fishers of men,"
Who is a disciple of Jesus?
A disciple of Christ is one who applies the teaching of Christ in his life,follows his instruction and also spread the good news to others.
To become a Christian disciple you need to do the following things:
a) Give your life to Christ.
b) Put Christ first in anything you want to before any other thing.
c) You must follow and obey all the teachings of Christ.
d)You will have to bear the fruits of the spirit which are Galatians 5 vs 22 But the fruit of the Spirit is love, joy, peace, longsuffering, gentleness, goodness, faith,23 Meekness, temperance: against such there is no law.
e)Be prepared to spread the good news at all times and all places to people.
After you have become a disciple, you need to disciple others too,for others to enjoy from what you are enjoying.
You need live an exemplary life just as Christ lived here on earth.

You will give room for mistake and correction people make,it is a gradual process,one don't just get perfect all of a sudden,don't write -off people easily.

Practice what you preach,don't preach something else and do another thing.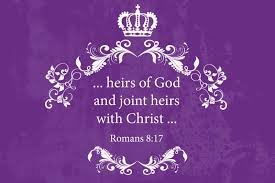 https://postimg.cc/FdkQZgfT
What does it mean to be joint heirs with the Father?
a) It means having a relationship with God the father himself as his own children.Romans 8 vs 15 For ye have not received the spirit of bondage again to fear; but ye have received the Spirit of adoption, whereby we cry, Abba, Father.
b)You as a son will have right to receive God's inheritance. 1 Peter 1 vs 4 To an inheritance incorruptible, and undefiled, and that fadeth not away, reserved in heaven for you,
c)You will have a new life assurance
d)You will do the work of the Father. John 4 vs 34 Jesus saith unto them, My meat is to do the will of him that sent me, and to finish his work.
e) You will walk in the footsteps of Christ. John 5 vs 19 Then answered Jesus and said unto them, Verily, verily, I say unto you, The Son can do nothing of himself, but what he seeth the Father do: for what things soever he doeth, these also doeth the Son likewise.20 For the Father loveth the Son, and sheweth him all things that himself doeth: and he will shew him greater works than these, that ye may marvel.
f)You will partner with Christ in his vineyards.John 15 vs 15 Henceforth I call you not servants; for the servant knoweth not what his lord doeth: but I have called you friends; for all things that I have heard of my Father I have made known unto you.
As believers, we are joint heirs with Christ. We all have ministerial gifts to work with in the body of Christ,the harvest is plenty but the labourers are few.
Thanks for reading.
If you found my article nice, please resteem to your friends and support it with your upvote, it's highly appreciated.
You can also follow me @vik3
Have a great week ahead.