Talking about couples is easy, the hard part is being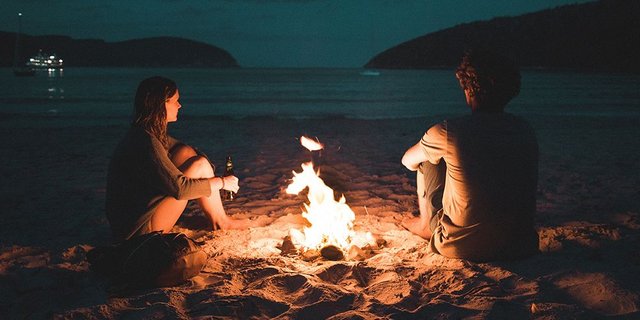 ---
Talking, saying, recommending, advising and even criticizing life as a couple is very simple. The tricky thing is when it's our turn to be a couple. Living up close what looked so easy from the outside, seeing how being in the middle of the relationship the advice that comes from the outside, most of the time they are not very useful and on the contrary end up doing more damage than already existed. It is therefore clear that having a partner (boyfriend, girlfriend, wife or husband) is a topic desired by many and suffered by others, but that we certainly have to face. That is why it is worth to stop talking about being a couple or of life as a couple as something distant, but as an experience close to each of us, which is experienced and not theoretically studied. Below we will find practical and concrete tools that will allow us to be better companions.
Knowing ourselves is one of the most important steps to better live the challenge of being a couple and sharing life with another person. Knowing what our limits, strengths, opportunities for improvement, tastes and passions are will allow us to show ourselves transparently to the other. Understanding that the other person also has his own way of being and this deserves to spend time getting to know the other. This will let us know that neither of us is completely done, but that they are being done, therefore we must be open to let ourselves be surprised by the new that the other person can contribute to our life.
Once we know each other better and give ourselves the opportunity to get to know each other, another key is to be able to find common themes, passions in which they coincide, similar tastes, hobbies that both enjoy and if there are not many shared, see among those that each has where they'd like to get involved. For someone else to share interests with you makes the relationship much more interesting, as we'll have more topics in common, similar conversations, and we're going to handle similar language. The above immediately connects to the opportunity to set plans together, from small things like a trip to a nearby village they had at the end of the month or larger projects like saving to move, changing cars or what to do to enjoy the pension together. Having life projects together is critical anytime the couple is and no matter how old they are, that allows them to fight for a shared goal and see that above personal goals (which must remain very important) , there is a common goal by which beyond differences must add strength, this allows fights to be less and less common, because the couple's efforts are aimed at something greater than day-to-day life.
Communication is vital to shared life, many psychologists claim that maintaining a fluid, constant and open dialogue is undoubtedly one of the secrets to being a couple. We understand that conversation is not only for romantic moments, of common achievements or happiness, but it is also useful and ideal to use it when setting limits or saying that something we do not like about what the other person is doing. We believe that giving the conversation with our partner in a timely manner can prevent us from talking about things that happened years ago in the future, as causing a current problem.
Last key: Genesis says 29, 20 "So Jacob worked seven years so he could marry Rachel, but because he was very much in love with her he thought it was little." Being a couple without a doubt certainly involves striving, however this effort when accompanied by sincere love does not weigh and that shows that we are really interested spontaneously that the other is happy. Many times beyond that I have to give in or transform some ways of being or doing things. We believe that being a couple is not only a stage of life or a decision among many others, but it is a great opportunity that God gives us, to give us completely to another person (as He did for us) and to let that other one be given altogether , trusting that the result of these two installments will always bear great fruit for both, fruits that will only be seen when I stop talking about being a couple as something "simple" and allow me to be a companion and let me accompany another.