Greetings to all who navigate in this virtual environment, men and women of Steem and SteemChurch!


A very important opportunity has arrived for all the parishioners, relatives and friends who live continuously in the shadows of the Church of Steem.
The Legendary @sirknight, has invested a number of hours, efforts, ingenuity and resources for the consolidation of the acclaimed EXPANSION STEEMCHURCH TELOS.
It has obtained 3.2 million votes YES, in the proposal of Church workers. But not everything is rosy, some contrary winds always blow (836,000 NO votes), however we expect many more in our favor ... and 1.2 million SUMMARY.
A focus primarily on the growth of our community through the reference system, which benefits those who assume the commitment to walk with us in the construction of an expansion and growth route.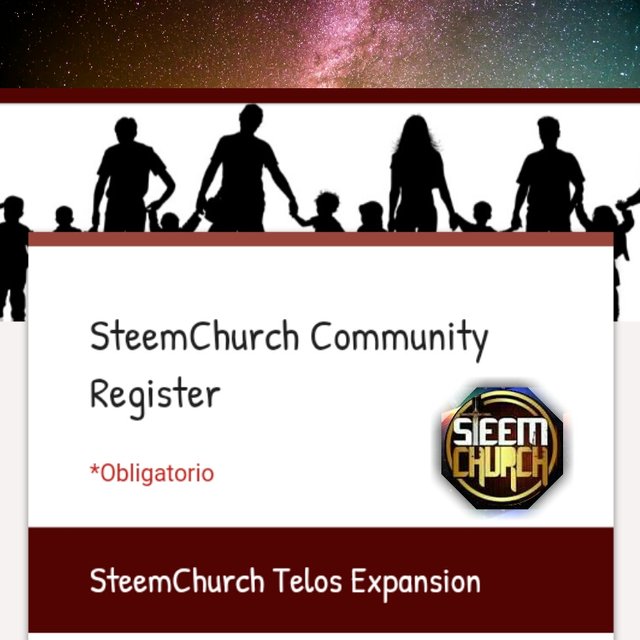 All these are exciting moments that you do not have to wait for another report, you can be the protagonist in this expansion!
BASIC INSTRUCTIONS TO REGISTER IN THE COMMUNITY OF STEEMCHURCH


It is very easy to fill out the form, the following images show in English and Spanish, the steps you must take to complete the data.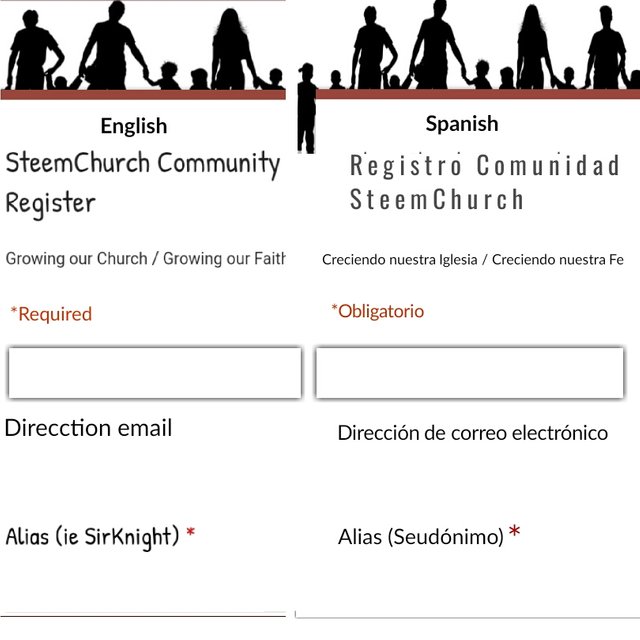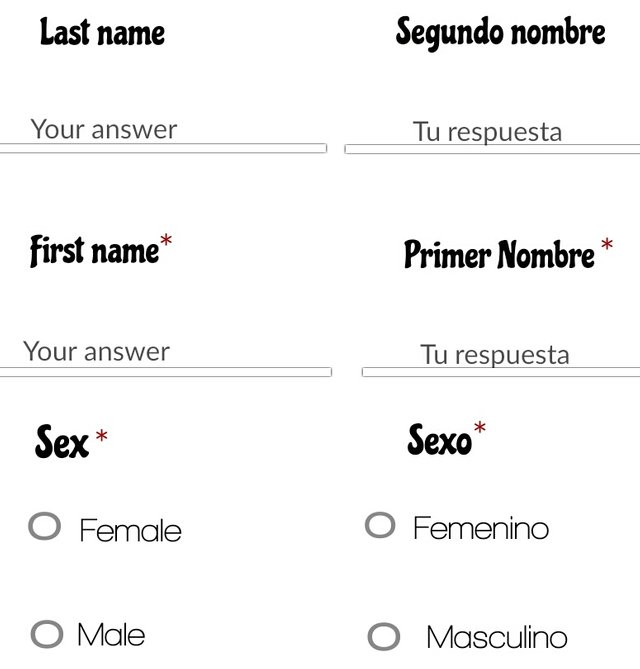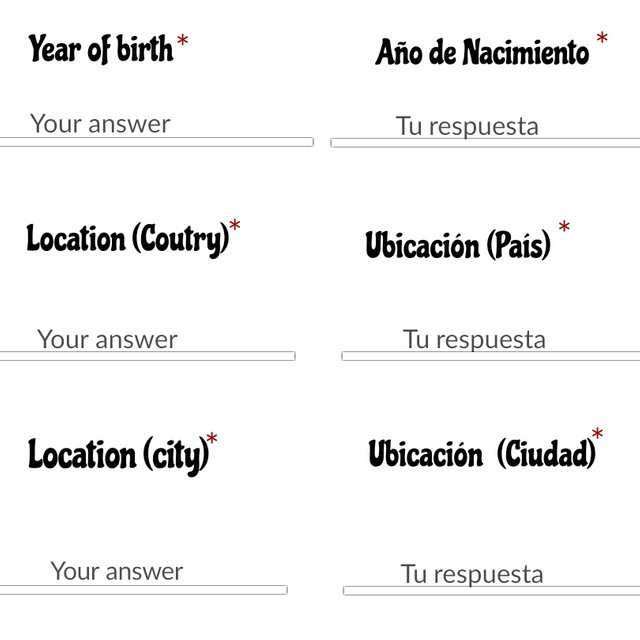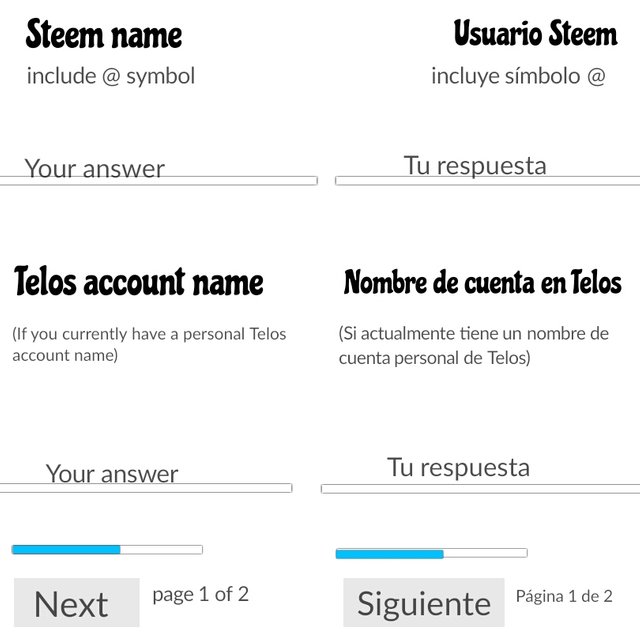 Completed the first page will grant you access to the second and last page: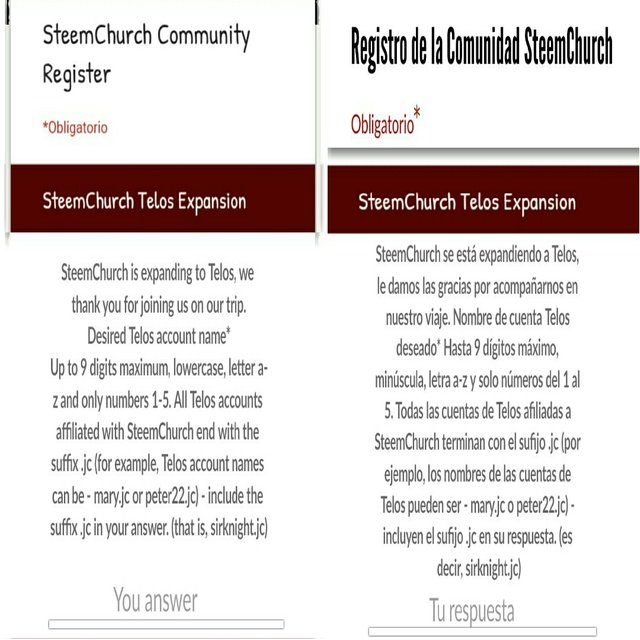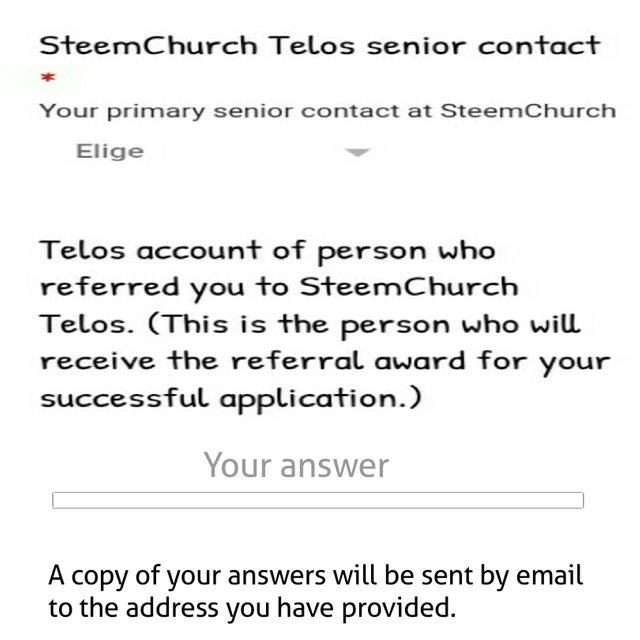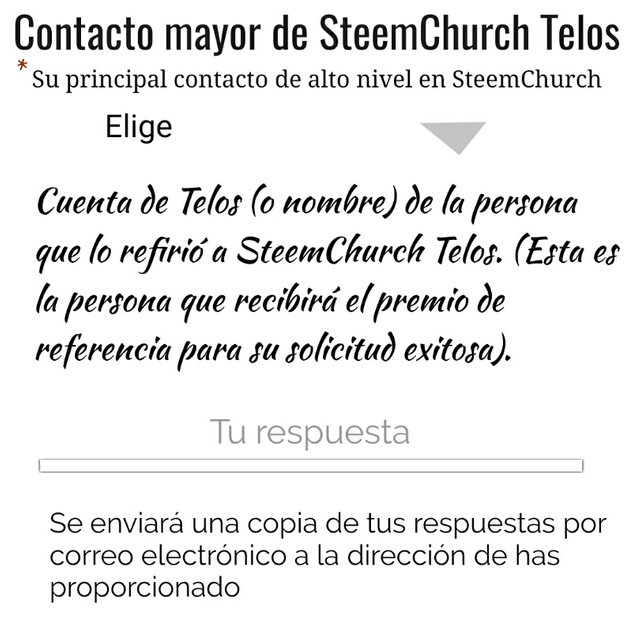 ---
List of Executives of SteemChurch, you must choose the name of the person who presented you Telos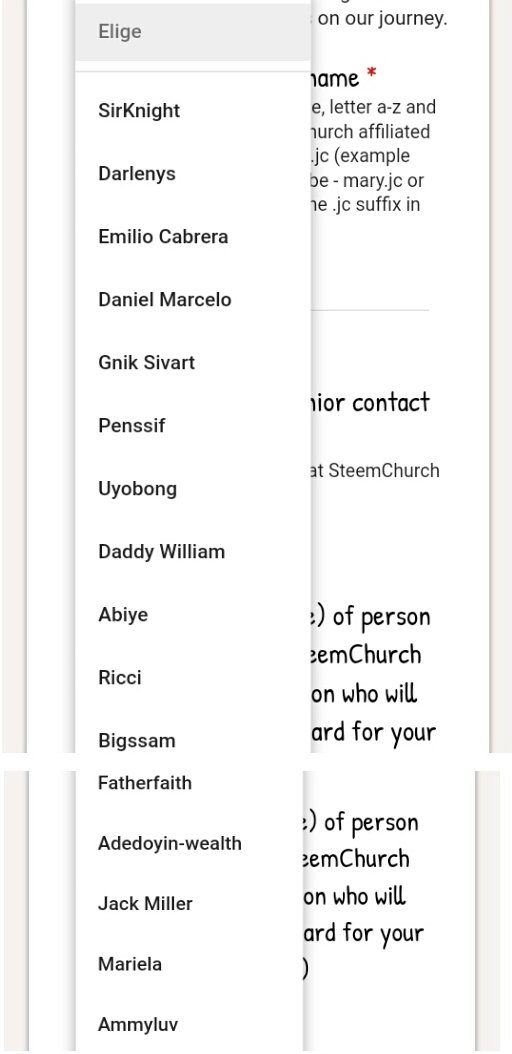 ---
---
Finally after submitting the form, you will be shown: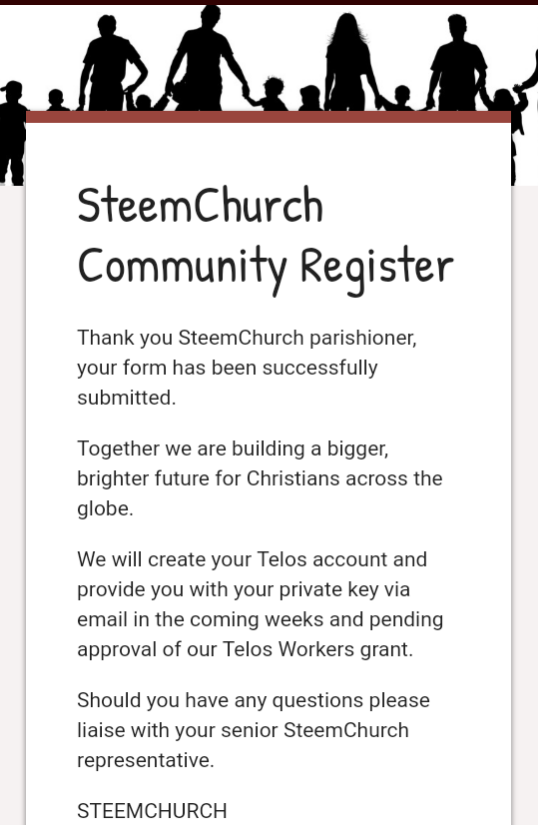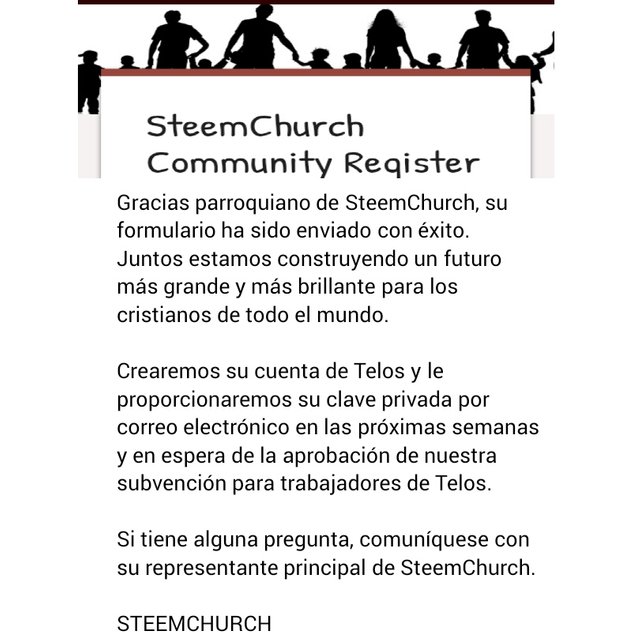 ---
---
Now! Make sure to claim your Telos account, open the following link, register your data and any questions, contact us.
https://goo.gl/forms/TOJ4cCDiMT4KlM0g2
Visit the latest publication of @SirKnight for more details of our SteemChurch / SteemChurch expansion / SteemChurch Telos Village.
We ask all Leaders of the parishes and communities of SteemChurch to provide support and information to all parishioners who wish to register. Please!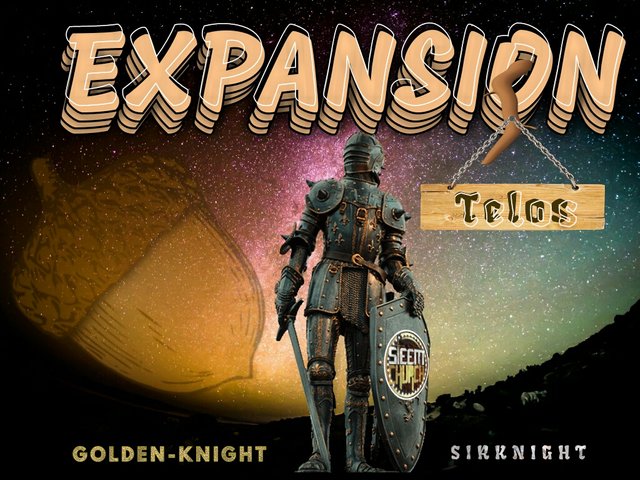 And Jabez called upon the God of Israel, saying, Oh, if you would bless me, and enlarge my territory, and if your hand were with me, and you would deliver me from evil, so that it would not harm me! And God gave him what he asked for.
1 Chronicles 4:10
God, bless everyone!