STARTING OUR SOCIAL MARKETING THROUGH THE EDUCATIONAL PROJECT: GIVE WINGS TO FREEDOM, EDUCATION WITHOUT LIMITS.
WELCOME TO THE STEEMCHURCH INTERNATIONAL MINISTRY BLOG

The blessing of God be for all the people who surround us and constantly support us on the road to freedom, we are starting our educational social project from Venezuela, soon awaiting the manifestation of other nations.It has always been said that children are the future of countries and those who will take control of our societies.
Whatever is given to children, children will give to society
(Meninger, K.A )
As a Christian organization and International Ministry, the vision is to support our neighbor to reach their maximum potential, not bypassing the realities that are lived in many places of the world such as poverty, always the intention will be to give that helping hand and mercy to those who We need it, we can achieve a lot through education and that the world changes with what we have inside, that divine nature that makes us capable of being blessed and blessed.
This project consists of several phases, it is intended to carry out a transformation in schools, homes and universities. We have established a modality of joint activities and we will make the tour through several cities of Venezuela, covering the Capital of the Republic, (Central University)
Today's visit was at the mission base located in Barcelona Anzoategui State, the waterfront sector, in the Eulalia Buroz educational center, where we have included primary school children in our Telos phase I expansion, in this second stage we will include the missing first registration level, and adolescent, which will be progressively.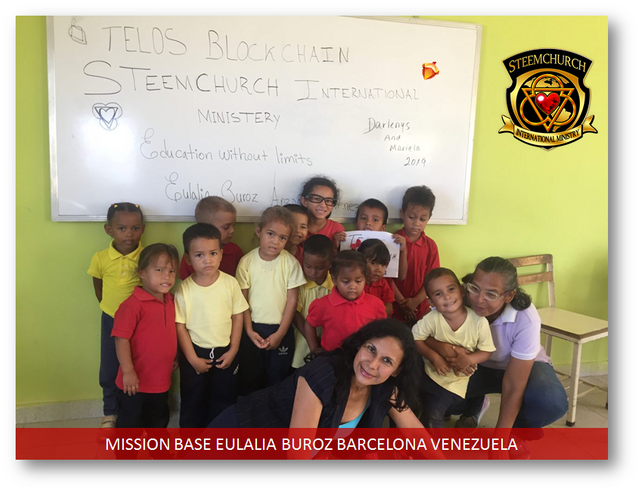 We will be conducting children's camps through the blockchain school in the month of December and delivering personalized notebooks in several places.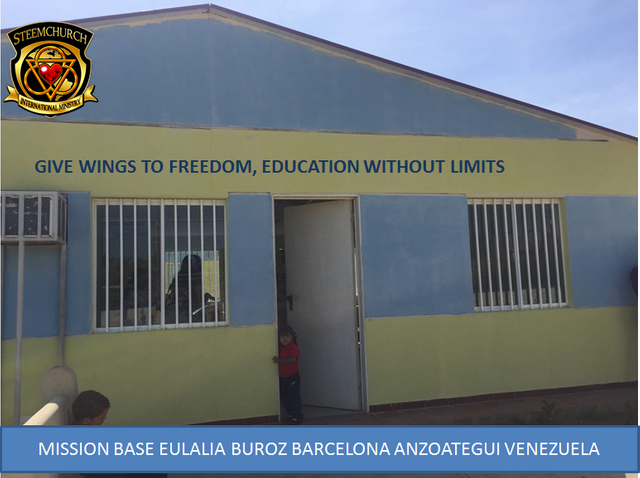 ---
---
The directors, parents and representatives will also have the opportunity to interact with the activities that enclose this project such as: recycling, ecological family gardens, sustainable agriculture.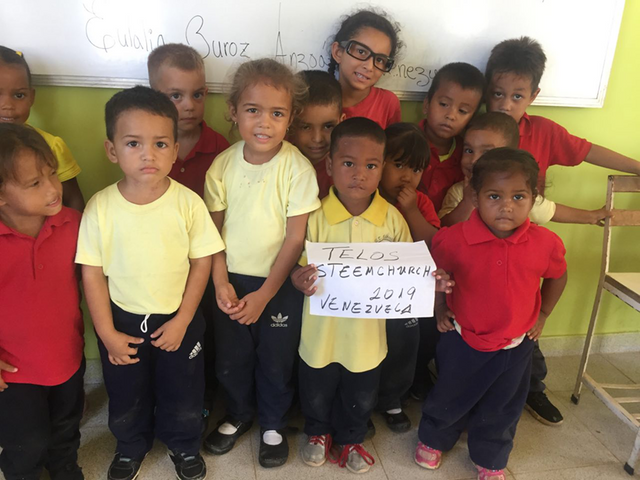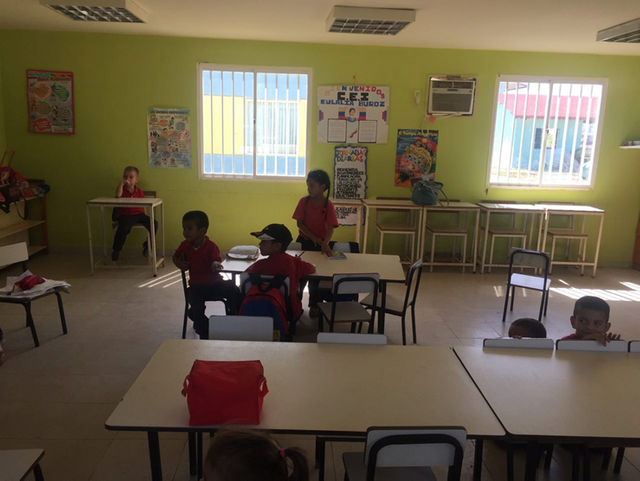 It will be a great job and pleasure for us to begin instructing children, youth and adults in blockchain technology, and in Christian values that will have a posistive effect on society.
---
---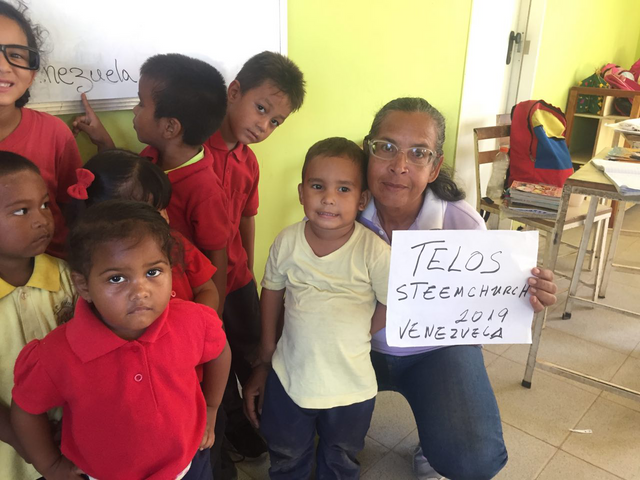 To educate is not to make an adult according to a model that characterizes us, but to release in each man what prevents him from achieving his purpose, his essence, for that we are here, there are hidden potentials, talents that we do not even know that we have them, and the tools They have been delivered to us to advance adults and prepare the next generation.

---
How beautiful it is that we have the opportunity to create developments in our communities, and that blockchain platforms such as Telos, Steemit help crowds achieve goals.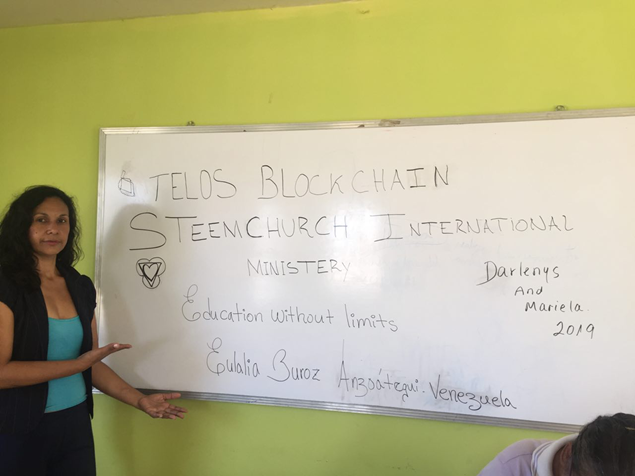 ---
---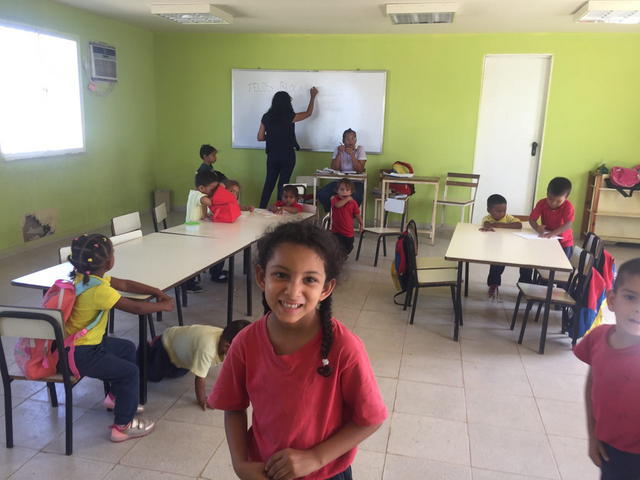 We will be sharing study material with all of you, learning methods, downloadable at different levels: basic, intermediate and advanced.
Do not forget the next Meetup in the month of December of this year, where we will be sharing a lot of information, with our friends from @eblockchain and Decentralized chapter Venezuela, as hosts.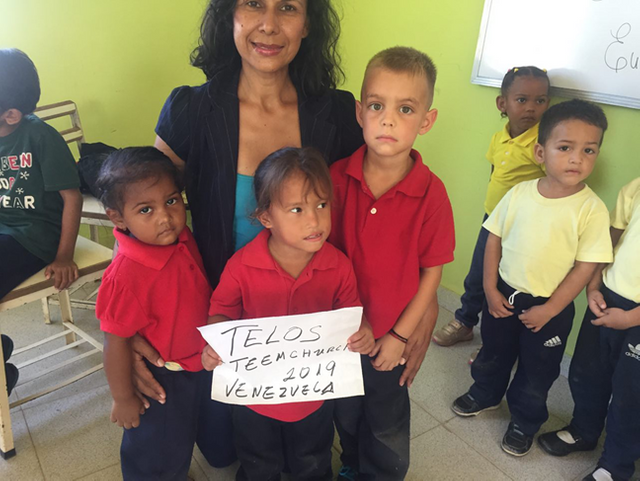 Thank you @mariela for joining us this day, to the director Sugvelis Rivas
Children are the generation that will change territories, we pray to strengthen their souls and their spirits, and may tomorrow be better!
---
---
Remember to follow our accounts and the leaders of the parishes:
@sirknight: Founder of Steemchurch
@darlenys01: Apostle of Steemchurch
@ricci01: leader of @sc-v
@Uyobong: Leader of @sc-n
@biggsam: Leader of @sc-g
@mhm-philippines: Leader of @sc-philippines
We wish that all people who wish to know about our church can enjoy all the valuable content that is daily in the steemchurch or any of its parishes, get updated information and can participate at any time with a broad vision of our objective.
What can we do to help?
Changes can be made in everyday life - at home, in work and in the community-, supporting farmers or local markets and making sustainable decisions on the feeding, supporting good nutrition for all and struggling
against the waste of food.
IMPORTANT STEPS
Work together
Ensure effective citizen participation, improve coordination mechanisms, facilitate dialogue.
Reduce the costs of malnutrition
Improve access to nutrition and nutrition education, protect children and ensure that adults have what they need to live healthy and productive lives.
Partner with the academic field
Build strategic alliances with academic institutions and research, generating information to face the challenges of life.
Reference: FAO
We thank all those people who have contributed to our community to grow @pennsif, @luppers, @redes, @hanshotfirst, @theycallmedan, @redpalestino, @wilx,@curatorhulk,@ripperone,@penguinpablo,@newhope,@jackmiller
EXPRESS THE LOVE OF JESUS THROUGH: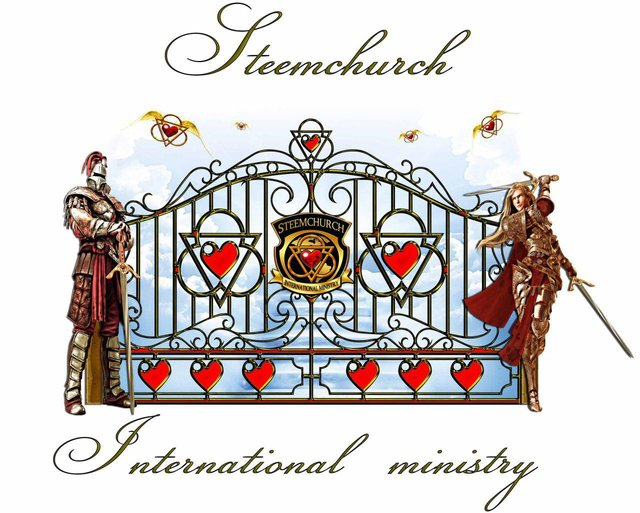 Each time you support with some delegation you will be collaborating with the feeding, education of thousands of children, the restoration of the family, and the promotion of blockchain technology in the world.