EXPANSION TIME THROUGH STRATEGIC ALLIANCES: WE WILL BE CROWDS.
BIENVENIDOS AL BLOG DEL MINISTERIO INTERNACIONAL STEEMCHURCH
Blessings to all the brothers and friends who follow the updates of our community, today has been a very special day where we have met with very special people who are doing an incredible job in Venezuela, we meet in a very beautiful place of our dear land as is the city of Lecheria Anzoategui, here we are the protagonists.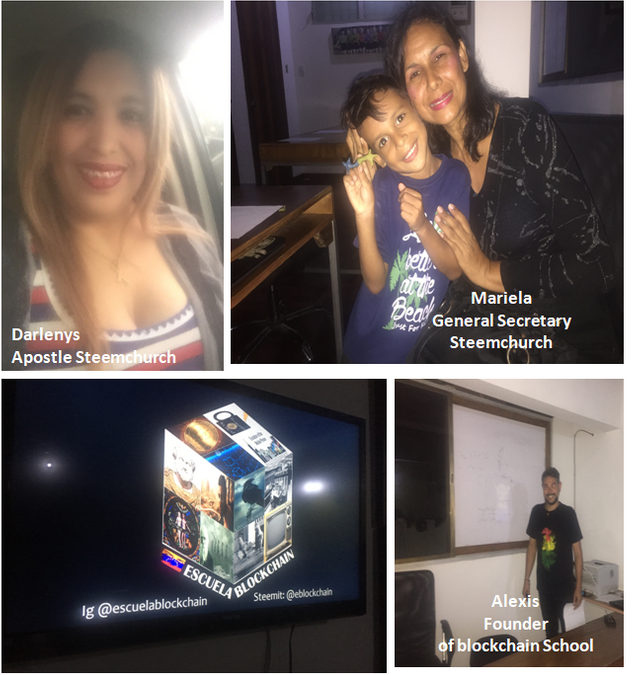 For a long time we have been working under a social projection that includes the union of organized communities to achieve the expansion in the vision we wish to achieve, to leave the world in a better place, we have always believed that technology should be used for a purpose, understanding that in most countries and especially in Latin America there are paradigms and borders that we must break to achieve freedom.
Today's pleasure was to meet with Alexis, founder of Blockchain @eblockchain school - a very kind person, a fighter, with a vision of turning Venezuela into a country where education has no barriers, this is the Crypto Educational tour, to the that we have joined, today a very enriching day was held where we shared ideas and Alexis shared his experience in the blockchain ecosystem.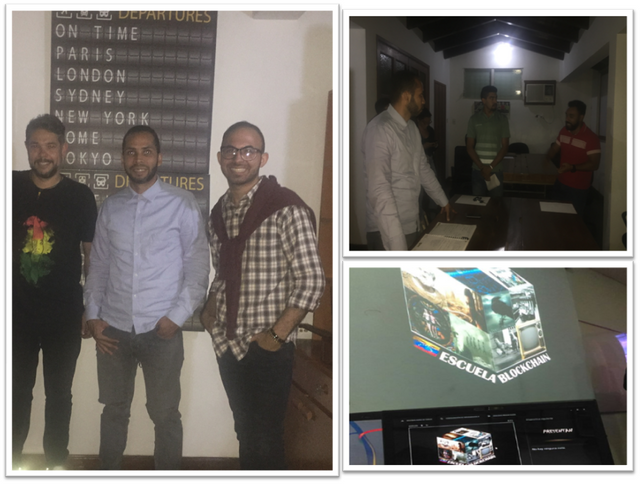 @Steemchurch has always wanted to add collaborators to promote the blockchain along with its social programs, we have found something very valuable as the great human quality of Alexis, who is in charge of establishing the blockchain technology as that ticket to freedom that many expect.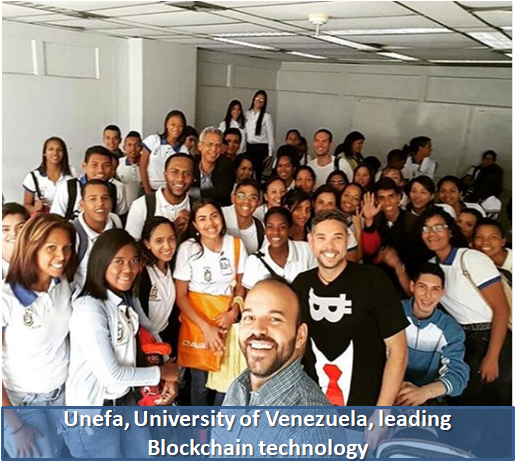 ---
---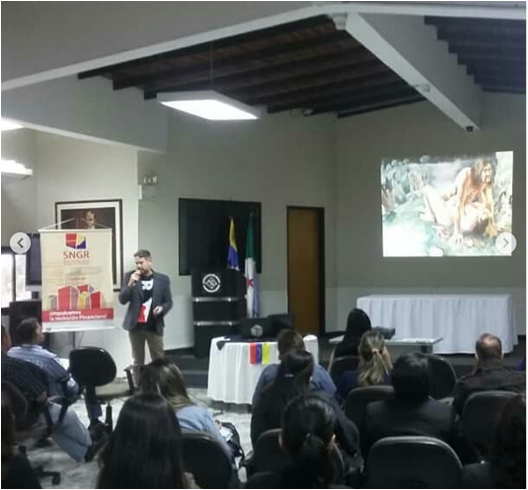 We believe that we are at a time where working as a team will conquer crowds, in this same meeting we met the friends of @kryptomeerkat, a team of wonderful young people who are carrying out a powerful work promoting crypto education from Anzoategui dairy, this team has facilities for meetings, conferences and workspaces, teams of developers, their managers Pedro and Felipe kindly offered us their experience, help and physical spaces to expand our work.
So in Lecheria-Venezuela we have the "Crypto House", in that place there is a team available to offer help in terms of cryptocurrencies, exchange, and everything related to the blockchain ecosystem, we cannot miss its radio program every Friday at 10:00 am Venezuela time by the station @exitosplc 97.5 fm. In this space, different topics related to digital assets are announced.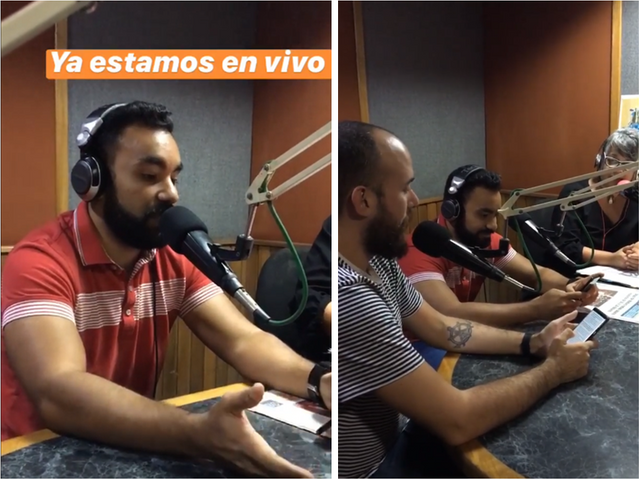 From the gardens of the "crypto house" we hope to carry out many projects together, place the information in our communities, create opportunities for everyone, there are many initiatives and large projects in our country that will serve as an example to the world, at the moment where we may not depend From nobody else, it is time to place the talents and skills at the service of our neighbors.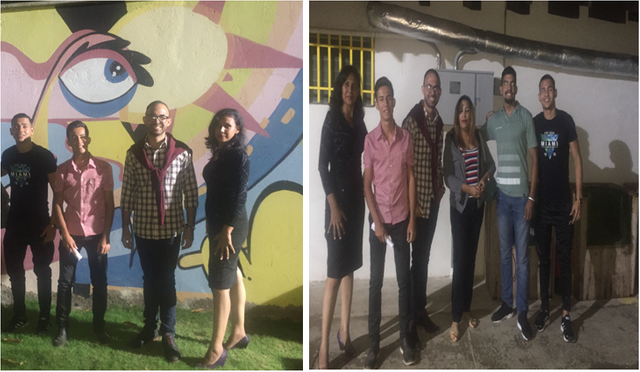 Thank you officially for your collaboration in today's activity to our friends @eblockchain and @kryptomeerka, welcome to our family @steemchurch and hoping to work together to build better societies.
More people united to our crusade for freedom!
Don't forget to follow or visit the following Venezuelan entrepreneurship accounts:
@fundicesOrganization created in 1997, non-profit whose mission is the Research and Dissemination of Economic and Social Sciences.
@cryptowayvenezuela BUY AND SELL CRIPTOMONEDAS WITH BOLÍVARES.

What can we do to help?
Changes can be made in everyday life - at home, in work and in the community-, supporting farmers or local markets and making sustainable decisions on the feeding, supporting good nutrition for all and struggling
against the waste of food.
IMPORTANT STEPS
Work together
Ensure effective citizen participation, improve coordination mechanisms, facilitate dialogue.
Reduce the costs of malnutrition
Improve access to nutrition and nutrition education, protect children and ensure that adults have what they need to live healthy and productive lives.
Partner with the academic field
Build strategic alliances with academic institutions and research, generating information to face the challenges of life.
Reference: FAO
THANK YOU TO ALL WHO WRITE EVERY DAY IN OUR COMMUNITY!
We thank all those people who have contributed to our community to grow @pennsif, @luppers, @redes, @hanshotfirst, @theycallmedan, @redpalestino, @wilx, @curatorhulk,@ripperone,@penguinpablo,@newhope,@jackmiller
EXPRESS THE LOVE OF JESUS THROUGH: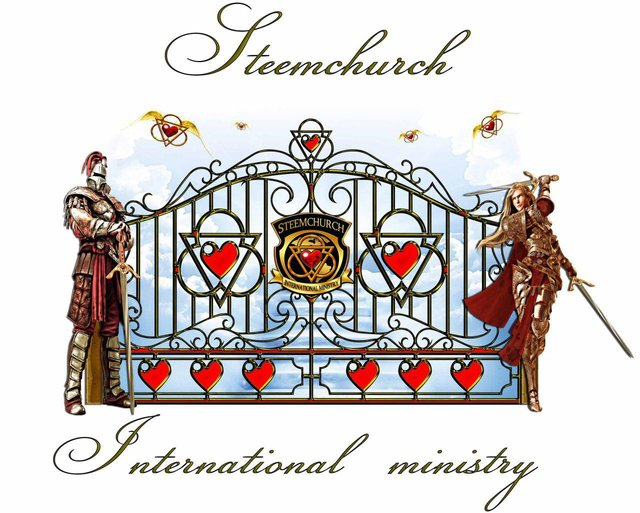 Each time you support with some delegation you will be collaborating with the feeding, education of thousands of children, the restoration of the family, and the promotion of blockchain technology in the world
---
---
50 SP| 100 SP|200 SP|500 SP|1000 SP|2000 SP|5000 SP