At times when we pray and don't receive the answer at the time we expect it, we think it's because of our sins, evil forces, ancestral powers that don't want better things for us in our homeland (paternal or maternal), some even go ahead to say that God is wicked and doesn't love them, although these points(except thinking that God hates you) can actually cause an hindrance (though they are not my point of reference today), it rarely does.
Things that contribute to delay in getting answers to our request are;
believe/ trust in God
When we pray to God and don't believe that he will grant our request it delays the answers. The problem of many believers today is doubt, nowadays many Christians are victims of false prayer houses because they no longer believe God's servant that reads the word and pray for them without demanding for money or gives them assignment to conduct, talk less of reading the word themselves and believing what is inscribed there. Now Jesus knew that everybody will not have faith great enough to change things in their lives so he commissioned this people before leaving the world so they'll help people with little faith in assessing God. He even said
believe in me and ye shall be established, believe in my prophet and ye shall prosper.
These days we no longer believe in God's prophets when money is not involved, we now believe those ones that extort money from us and even tell us to do silly things yet at the end the problem may not be solved.
Sometimes we trust mere humans than God in that if somebody says that he/ she will give us something or do something for us, we put all our hope/ trust in that person even when there's a risk of being disappointed we still believe but why can't we give God this level of trust, he's the only being that can grant whatever we ask at any point we make the request. He even said.
Ask and ye shall receive, seek and ye shall find, knock and it shall be opened unto you.
For if ye then being evil know how to give good gifts unto your children, how much more shall your father which is in heaven give good things to them that ask him.
Asking in accordance with God's plan for us
When requesting we just do it at random without listening to what God says about it. God already knows what we want and knows when to release the answers. Since God foresees everything, he sees that most of what we want will either destroy us, take us away from him or we won't be able to handle them without having problems at the point we want it so he delays the answers and releases them when he sees that that we will be able to handle it without any problems and won't use it displease him. All we need is patience.
The motive behind the request
Sometimes we make a request just to use it in fulfilling our evil desires, show off and doing other things that will not give glory to his Name. When God sees this in our hearts he holds back the answers to those request until we change.
So next time we tender our request to God let's remember to
have a good motive for asking, if the motive is not a good one, don't bother asking.
listen to what he says about what we ask of him.
believe/ trust him because he's a good God and doesn't fail.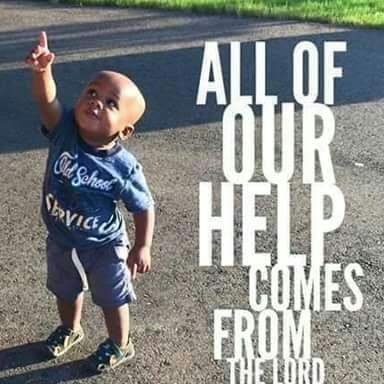 Posted using Partiko Android