Fellowshipping With The Holy Spirit
A COMPULSORY MANDATE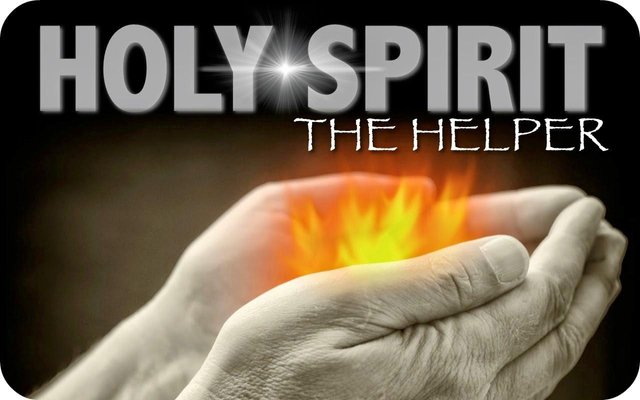 Fellowship is described here as a bond of common purpose and devotion that binds Christians together to the Trinity in council.
Mandate is a command to do something by a person or group of people to achieve a common purpose.
Fellowship is a about building a relationship that will blossom to a mutual benefit to the people or persons involved. Fellowshipping with the Holy Spirit is about seeking the favour of this higher Authority.
For a believer this fellowship with the Holy Spirit is not optional but mandatory, especially if such a believer will want to be relevant in the kingdom. In the place of fellowship, issues are tabled before God- the believer will be comforted, challenges will become stepping stones and ways will be made where there's no way. Fellowship can be sustained or lost with grave consequences. Beware. 2Corinthians 13:14; 1 John 1:3; Isaiah 43:26;1:18;Philippians 3:9-11,18-19.
AN INDISPENSABLE SPIRIT
A person is said to be Indispensable when you cannot do without him. Without the Holy Spirit, you cannot go far in this Christian journey. He was given to teach and tidiness remind us of Christ's teachings, to empower for various assignments and to guide us into all truth. John 14:26;16:13; Acts 1:8. So without Him we can do nothing. Zach . 4:6. This indispensability has further established as He Was The power behind our Lord Jesus Christ's exploits all through the ministry on earth. Matthew 3:16; Acts 10:38. With Him we can access the following truth,knowledge,wisdom and understanding,victory without a fight, secrets of God's plans of the enemies, power to live a sanctified and consecrated life, grace to pray through John 16:13-14; James 1:5;2Kings6:8-10; Acts 27:10,18-25; 10:9-16; Zech. 4:6; Acts 16:25-39.
       *CONCLUSION*

Through fellowship relationship is built. Sustained fellowship brings sustained relationship between Indispensable spirit and the believer which then advances the cause of the kingdom. Fellowship with the Holy Spirit for mutual benefits.
Thanks for reading , I remain @sola3097