Ladies and gentlemen of the SteemChurch,
Will you accept SirKnight's challenge?
---
This weekend as you spend quality time with family and friends, this Knight challenges you to find 2 good Christians and introduce them to SteemChurch and Telos.
Have them complete our registration form and nominate YOU their referrer.
Then introduce them here in your blog post.
Until further notice, all parish leaders should be promoting SteemChurch Telos expansion and Telo Village posts.
Peace be with you my friends.
I AM... SIRKNIGHT
https://forms.gle/JyR7orcDpxiFpqCg9
With thanks to Apostle Tikhub for our new sign board.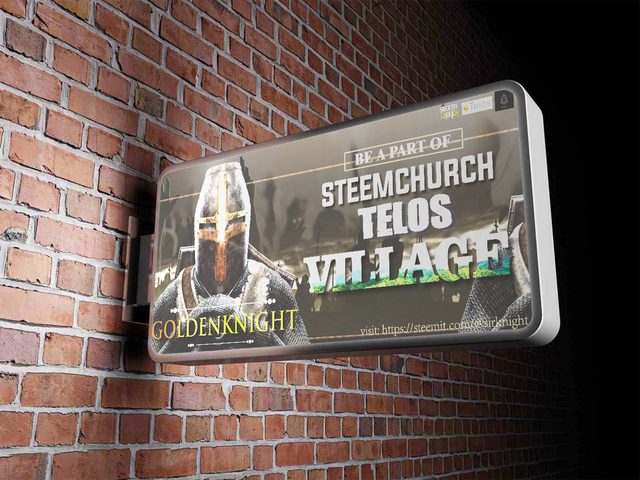 Posted using Partiko Android