Ladies and gentlemen of the Steem Community - 'Peace be with you'.
---
STEEMCHURCH SMT
It is a great honour to be able to release the official name of our SMT today, on behalf of the entire SteemChurch.
---
BEATITUDES
(From the Gospel of St. Matthew)
In the Sermon on the Mount, our Lord, Jesus Christ, gave unto mankind eight blessings. These blessings are known as the Beatitudes.
The supremely blessed were described by Jesus as follows:
Blessed are the poor in spirit, for theirs is the kingdom of heaven.

Blessed are those who mourn, for they will be comforted.

Blessed are the meek, for they will inherit the earth.

Blessed are those who hunger and thirst for righteousness, for they will be filled.

Blessed are the merciful, for they will be shown mercy.

Blessed are the pure in heart, for they will see God.

Blessed are the peacemakers, for they will be called children of God.

Blessed are those who are persecuted because of righteousness, for theirs is the kingdom of heaven.
---
THE BEATITUDE - SMART MEDIA TOKEN
Soon the parishioners of SteemChurch and the Christians of STEEM, will be enriched with a new blessing - the official SteemChurch Smart Media Token - the 'Beatitude'.
As you are no doubt aware - the official logo had previously been released in its full form (below).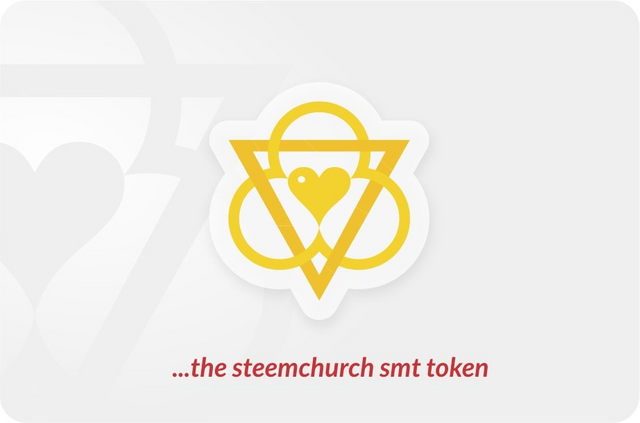 Created by @isaacfem
The symbols being:
The heart of the Church.
The diamond of commerce.
The club of agriculture.
A representation of the interconnected workings of free market capitalism, personal liberty, freedom and responsibility, faith and spirituality.
---
GOD'S GIFT TO A MODERN MANKIND.
Built upon the STEEM engine, the Beatitude will be heart of trade within and without.
Initially Beatitudes will gifted to the SteemChurch parishioners and other deserved Steemians. There will be no capital raising, nor SP based airdrop.
Hundreds of deserved will be blessed initially - based on merit, contribution past and contribution future. Those hundreds will spread blessings as love to thousands more. And in turn those thousands will spread Beatitudes to the masses.
Through the divine Beatitudes, we shall spread the word of God and SteemChurch values globally.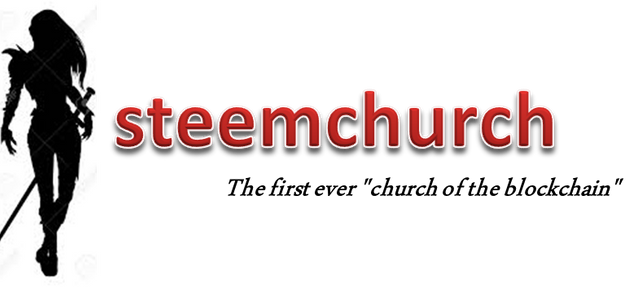 Core Values
To provide spiritual and moral guidance within the blockchain.
To fight for freedom in life and from oppression and slavery.
To ensure liberty and basic human rights for all mankind.
To celebrate the mother, the father, the children and the family!
To grow supportive communities of faith and build effective Christian leaders.
To give the very best of ourselves as our gift unto God.
Beatitudes will be a of source of love, a source of trade and a source of freedom!
---
WILL YOU JOIN THE CRUSADE FOR FREEDOM?
---

---