SteemChurch: Beatitude Whitepaper / Telos updates.
Ladies and gentlemen of the SteemChurch,
'Peace be with you'
---
Our New Heaven and New Earth...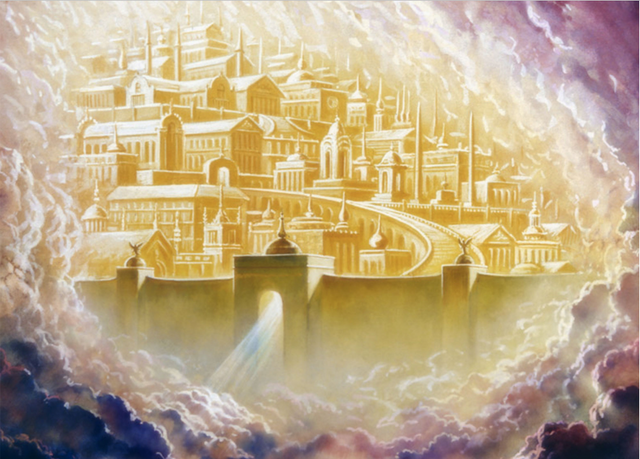 ... will be built upon the Blockchain!
And the foundations continue to be laid.
The Beatitude Whitepaper has now been published!
What does this mean?
It means that our HEART blessing is able to be listed on multiple exchanges across the cryptoverse. And this Knight has just made an application to get it listed on NewDex.
Did you see the Telos price jump today? Nice! :-)
And this is not all SteemChurch Telosians should be happy about. Here are some happy readings from GoodBlocks.
Lots of things happening on Telos, lots of things. And SteemChurch is there - right in the middle of it. Right at the beginning.
SirKnight gets particularly excited when he reads that Telos may be able to build a social media platform into the blockchain itself. He says to himself...
'Wow, a social media platform for Christian discussion, PLUS a Church with 144,000 carrying the seal of Christ. Telos is going to be that largest Christian gathering on the planet!'
Beloved Parishioners - please continue referring your family and friends to SteemChurch. Destiny is knocking and the meek shall inherit - however you must first open the door for them.
SteemChurch Dmail infrastructure is coming soon too. SteemChurch executives will be working hard to ensure we are ready to adopt this.
Enjoy the remainder of your weekend friends - prosperous times ahead.
I am... SirKnight...
... and I fight for family. I fight for freedom. And I fight for our faith!
---