STEEMCHURCH: A DOLLAR A DAY / NIGERIA UPDATE
Ladies and gentlemen of the SteemChurch et al.,
'Peace be with you.'
---
A Dollar A Day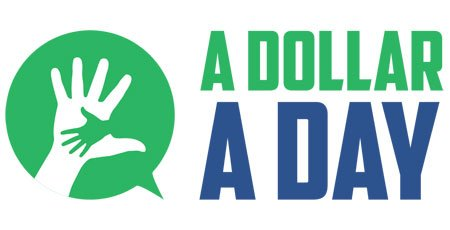 Being the Blockchain's most legendary blogger comes with all sorts of benefits. So when this Knight speaks of 'Freedom', or 'Bravery' or in this case 'Compassion'... the people of the blockchain do listen.
Which is why today SirKnight is going to officially announce his support for the 'A Dollar A Day' charitable giving project - and ask you to consider supporting it too.
This Knight has known of Pennsif (@pennsif) and his 'Alternative Lifestyle' radio show for a short time now. Our very own SteemChurch Witness @jackmiller was previously a guest on the show and a good time was had by all. Perhaps one day soon this Knight will pick up the microphone and do a radio interview too.
However it was not until this Knight came across a donation and comment at SteemChurch Venezuala, that he realised the full magnitude of Pennsif's contribution to the Steem Blockchain - and the potential future contribution to communities of the world.
Pennsif has created a charitable initiative called 'A Dollar A Day'
Account: @adollaraday
https://steemit.com/adollaraday/@adollaraday/a-dollar-a-day-charitable-giving-project-august-2018-summary-of-donations-received-and-given-out-another-usd500-donated
It doesn't take long to realise how much work the noble Pennsif is putting into this project, with the view to help many Steemian communities, across a range of projects.
The appeal of the A Dollar A Day project to this Knight is as follows:
It promises small, but regular financial support for good Steem-based projects, on an ongoing basis as mile-stones are being met.

It links financial donors to projects, reinforcing that feeling of knowing that your donations are making a difference.

It identifies and promotes both the good projects and the good-hearted people of Steem.

It can identify synergies between projects which could enable cooperation to achieve goals (ie. Over the coming weeks @pennsiff @faetee @abiye and this Knight will look for synergies between the @girlsfoundation of Nigeria and SteemChurch's own @farms initiative.)

It appears to be more advanced in development, more cost effective and more genuine than a number of other charities that are looking to start up on the EOS blockchain, which this Knight was reading about last week.
This Knight has made a modest delegation to 'A Dollar A Day', so too has 'SteemChurch' and 'Reliquary'. Whilst this Knight does not expect others to do the same - he does ask that you take a look at the project and maybe provide a few comments and an upvote or two. Maybe you could lend a hand with the projects or take some ideas away for your own local communities.
And finally on this topic this Legendary Knight will leave you with a piece of profound advice -
'You will not be a Steem success living in a Steem bubble. You must open your mind to new projects and communities. You must then work hard to promote those projects and communities which take your interest, thereby expanding your own knowledge, reputation, influence and self-worth.'
SirKnight 17 September 2018.
---
SteemChurch Nigera Parish to reopen!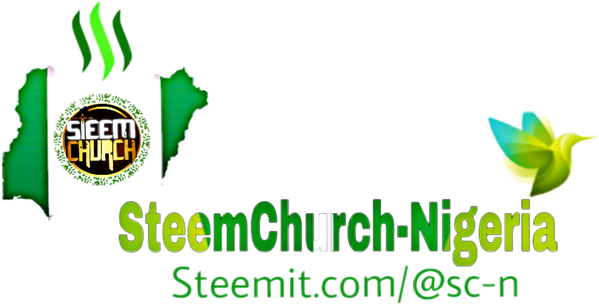 After a temporary closure for maintenance, this Knight is thrilled to say that @sc-n will be back open for prayer, love and gospel tomorrow.
Whilst this Knight was concerned about the level of genuine support from the Christians of Nigeria - both the High Priestess @adedoyinwealth and SteemChurch's new High Priest @fatherfaith, have indicated that through their combined efforts, SteemChurch Nigeria is going to start changing the fortunes of an entire country.
Congratulations on your appointment Fatherfaith. This Knight has watched you for many months promote your faith and local community initiatives. It is pleasing that you will now be able to follow your passions in a formalized capacity with SteemChurch.
Be compassionate good friends - and be free
---