Daily punch👊:- Luke 18:35-43 IT'S YOUR TURN TO REJOICE!!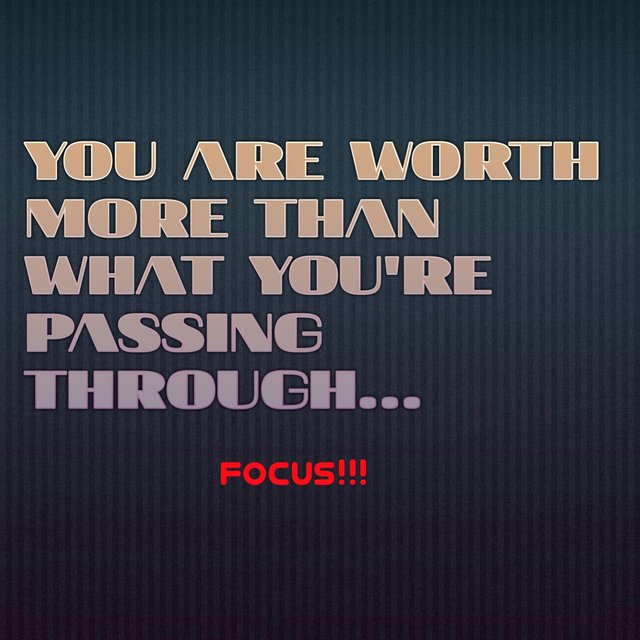 35 As they approached Jericho, a blind man was sitting beside the road, begging from travelers.
LESSON 1: People will always describe you by your problem/situation/challenges. This man's name was never mentioned. DO NOT GET USE TO YOUR PROBLEM, DON'T DIE UNTIL YOU'RE DEAD.
36 When he heard the noise of a crowd going past, he asked what was happening.
LESSON 2: Be at alert! You never know when God's promises will be made manifest in your life. This man was blind yet he wanted to know what was going on.
37 He was told that Jesus from Nazareth was going by, 38 so he began shouting, "Jesus, Son of David, have mercy on me!"
LESSON 3: whenever you have an opportunity, make use of it. So he shouted not minding the crowd and not knowing the direction Jesus was heading to.
39 The crowds ahead of Jesus tried to hush the man, but he only yelled the louder, "Son of David, have mercy on me!"
LESSON 4: NEVER GIVE UP!
40 When Jesus arrived at the spot, he stopped. "Bring the blind man over here," he said. 41 Then Jesus asked the man, "What do you want?""Lord," he pleaded, "I want to see!"
LESSON 5: ALWAYS KNOW WHAT YOU WANT PER TIME. He had always wanted to see, so he took the slightest chance he had without delay or doubt.
42 And Jesus said, "All right, begin seeing! Your faith has healed you."43 And instantly the man could see and followed Jesus, praising God. And all who saw it happen praised God too.
LESSON 6: JESUS NEVER DISSAPPOINTS... HALLELUJAH! This man persistence and faith gave him what he had always longed to have (his sight).
If you find this post encouraging and uplifting, kindly upvote my post or resteem for others to benefit.
God bless you.