Victory over sin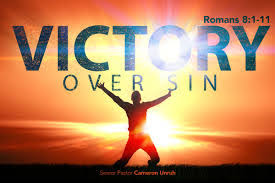 photo credit
After salvation, the deep cry of every heart should be for holiness, to be like christ, to overcome sin and live a blameless and holy life. Some Christians try to be holy and at times they do not succeed so they become discouraged. They become fearful of preaching holiness lest they be seen as preaching something they cannot practive.
Some Christians have never even heard of the victorious life of holiness so they continue sinning and confessing from day to day. The bible teaches glories victory over sin for every believer. In 1 john 5:4,
for everyone born of God overcomes the world. This is the victory that has overcome the world, even our faith.
john was not speaking about victory in Heaven but of victory on earth; daily victory over the world and the lusts thereof.