STEEMCHURCH BINGO: SATURDAY NIGHT WITH SPECIAL GUEST BAND 'COLD CHISEL'
Ladies and gentlemen of SteemChurch Bingo - right now you could cut through the tension with a knife. So let's get this draw out of the way quickly - good luck!
---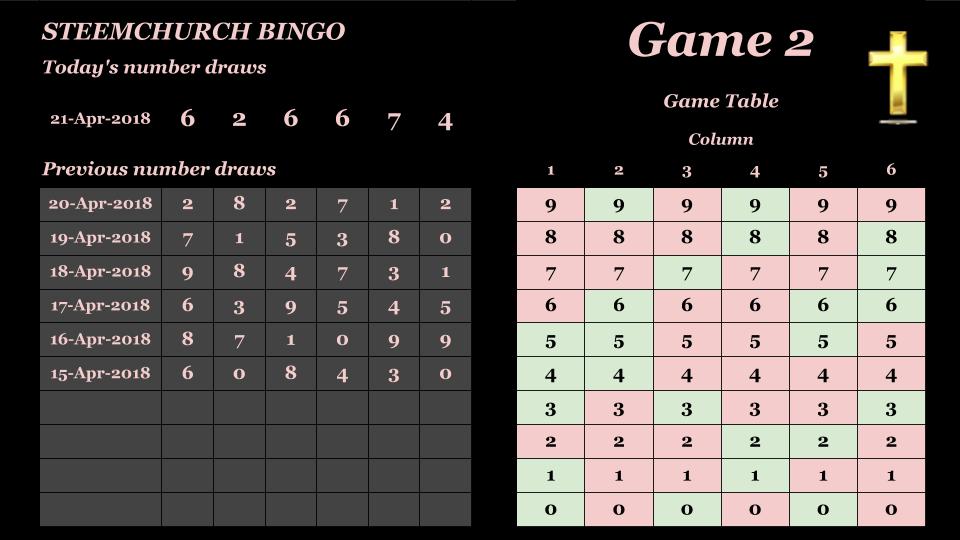 Will we have a winner on this here Saturday night?
Saturday Night!
That's right ladies and gentlemen - it is 'Saturday Night' and the Bingo Committee is feeling nostalgic and in need of some classic rock. So let us welcome Cold Chisel, to play their slow rock favourite - 'Saturday Night'.
---
---
Freedom!
Now we know that 80s rock may not be the preferred music genre of SteemChurch parishioners. However, the SteemChurch prides itself on its open mindedness towards all that is good and free, both modern and traditional. Afterall, what is the point in crusading for freedom, if you don't understand what your freedom means to you and how you might use it?
---

@scb - Game 2 - Draw 7 - 21 April 2018