STEEMCHURCH SPONSORING THE EDUCATION / PROMOTION OF THE PRESCHOOL "MANUELITA SAENZ" IN BARCELONA STATE ANZOATEGUI VENEZUELA.
WELCOME TO THE BLOG OF STEEMCHURCH VENEZUELA @sc-v
First of all, we wish all our brothers and friends a day full of blessings, for our parish it is a pleasure to write about the sponsorship of the first preschool promotion in the Manuelita Saez Initial Education Center in the city of Barcelona, State of Anzoategui.
Our beloved Apostle Darlenys on behalf of our mother church @steemchurch was present in this activity with her little daughter Victoria, and the team of @sc-v: @mariela,@mildreuh, @taty17.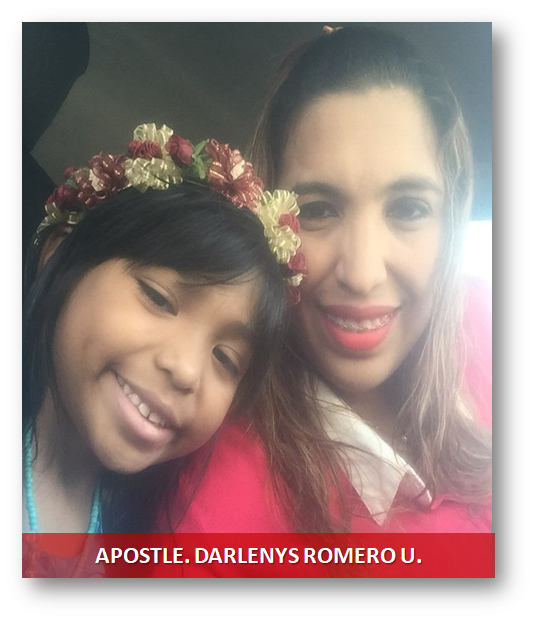 "There is nothing that fills more the life of a human being than the service, when you serve the neighbor you can feel that he is right on earth, you can feel the heart of Jesus closely, the children are the generation that is going to change the fate of your home, your community, your city, and your nation. Thank you to all those people who have driven me and helped me to reach the most needy places, Thanks @sirknight because today we are sowing for our children, these are the first steps we are taking to change the history of many people, my love for you and for all those who make up this great family, today we can say that we use the blockchain with a special purpose, our step here have left and left traces in the life of many "
Darlenys expressed for this message.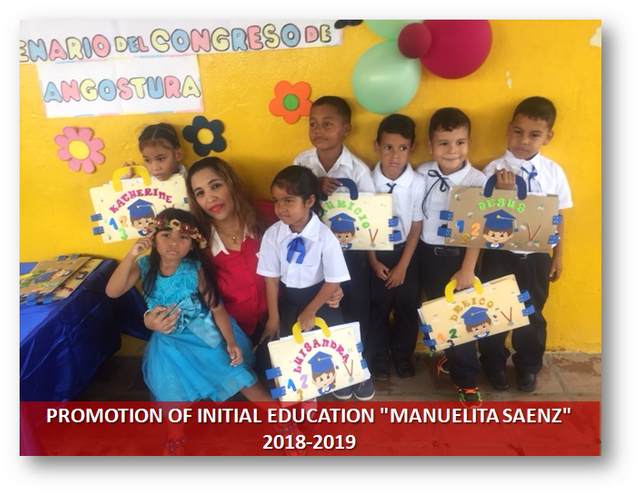 The purpose of preschool education is to contribute to the physical, intellectual, emotional and moral development of children, for this reason we have reinforced support for this public body.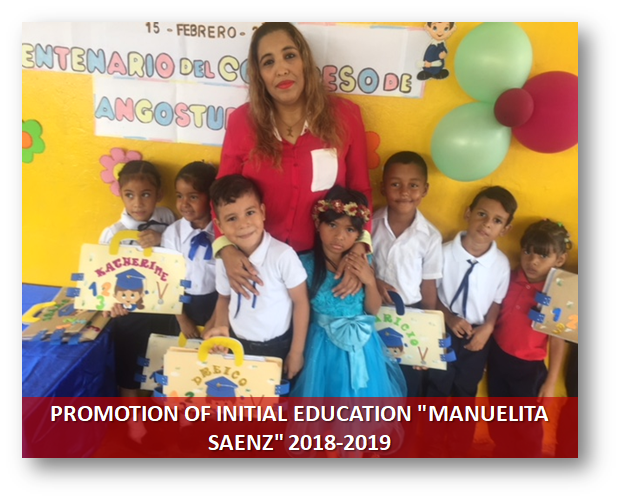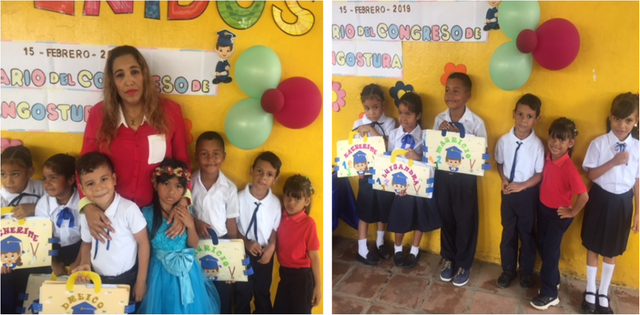 Our friends from @childrensclothes led by @xiore supported us with the GREEN FOOTPRINT campaign making bags of textile recycling, and cotillion with recycled soda material, teaching children to take care of the environment, reusing.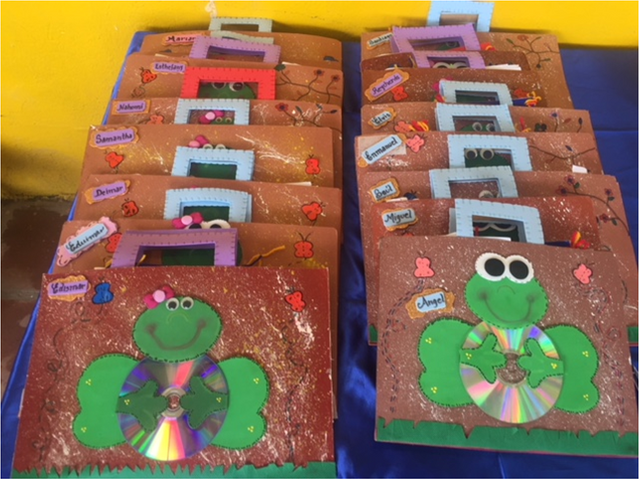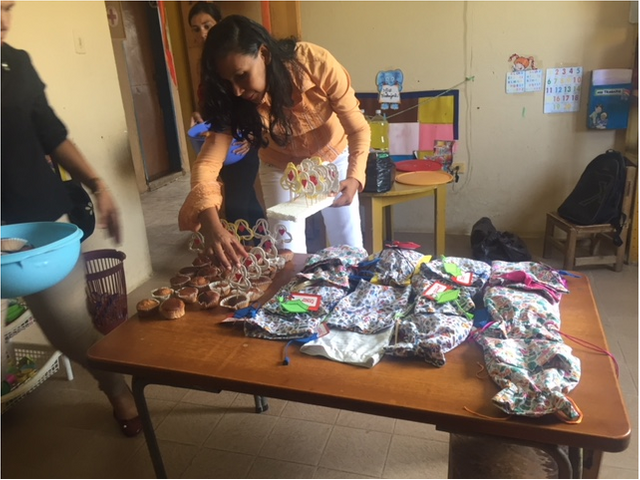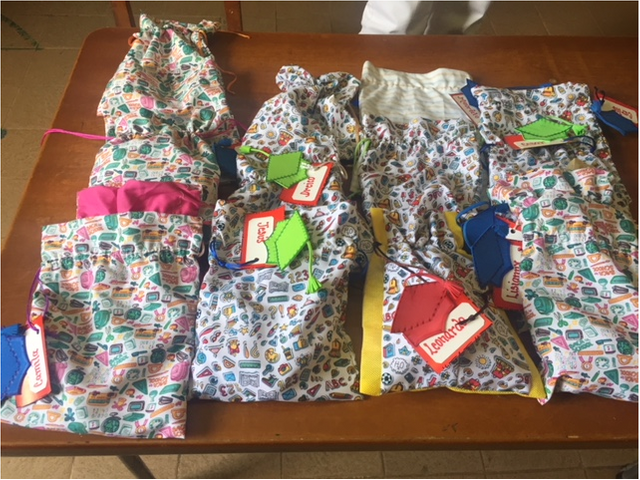 Thanks to our sister @mariela who was in the logistics part of this activity, verifying that everything went well.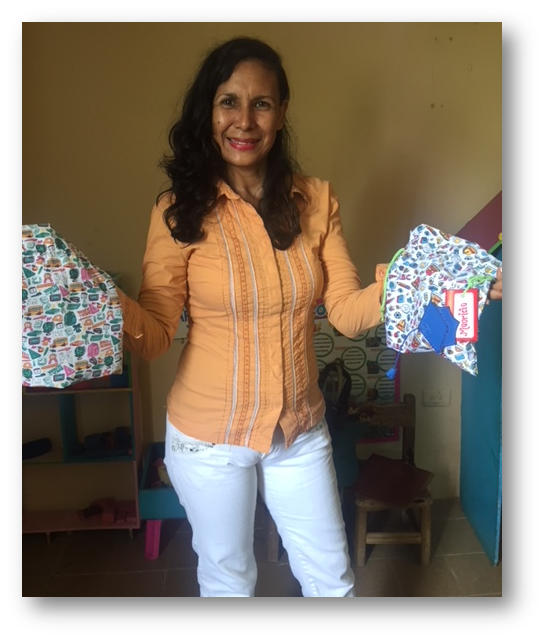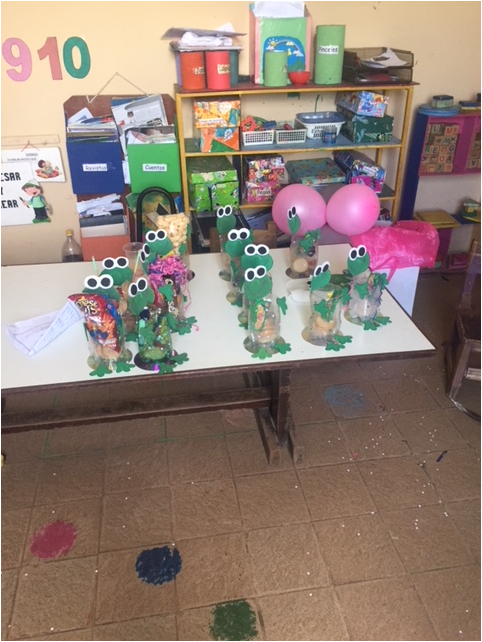 Tables made with bottles of soda, thanks @childrensclothes.


Preschool education is so relevant that it is worth reflecting on it and, above all, disseminating it, so that parents become aware and do not deprive their children of it.
It is worth distinguishing the initial education, which caters to children from 0 to 3 years 11 months, from pre-school education serving children from 4 years to 6 years of age and which is mandatory. Each of these stages has its own reason for being and its own objectives. Although it is from 0 to 6 years old when the brain has a greater disposition to receive stimuli that will favor its socialization, creativity and learning.
BREAD FROM HEAVEN ALWAYS PRESENT
The objectives of preschool and school child feeding are to ensure adequate growth and development, taking into account their physical activity and promote healthy eating habits to prevent nutritional diseases in the short and long term.
It is important to maintain a balanced diet, insist that all foods are necessary and avoid the trinkets and industrial pastries. Malnutrition, either due to insufficient contribution or due to increased needs, can mean poor child growth.
Our children's dining room BREAD FROM HEAVEN, protagonist in this activity providing food for children, even to celebrate.
We could not help but overlook the token of love, and we made some tasty cupcakes with our HEART, how beautiful it is to know that we are building a future.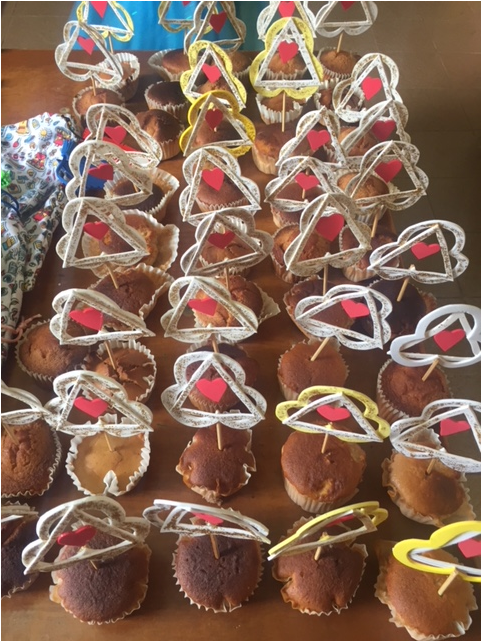 Children with their BEATITUDES represented in the form of candy, because this will be this sweet blessing to our palate.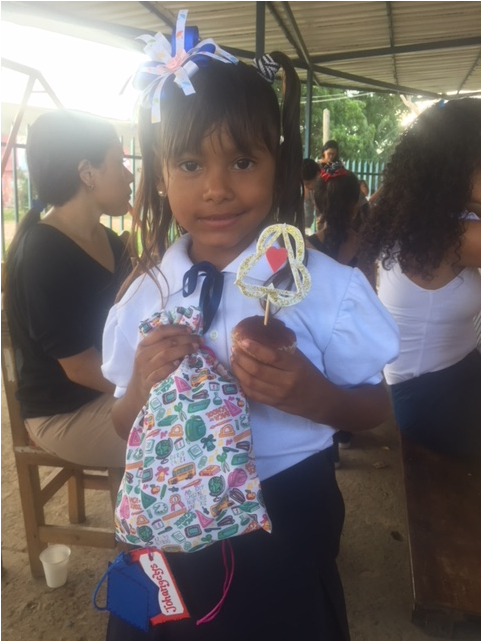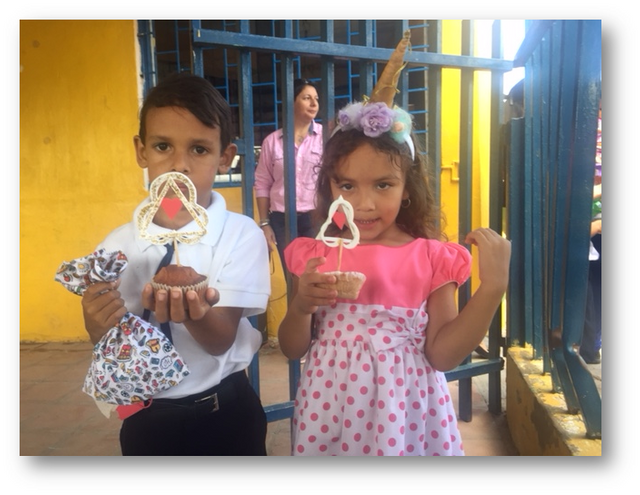 Thank you @mariela and @darlenys01 for promoting the creation of these rich snacks.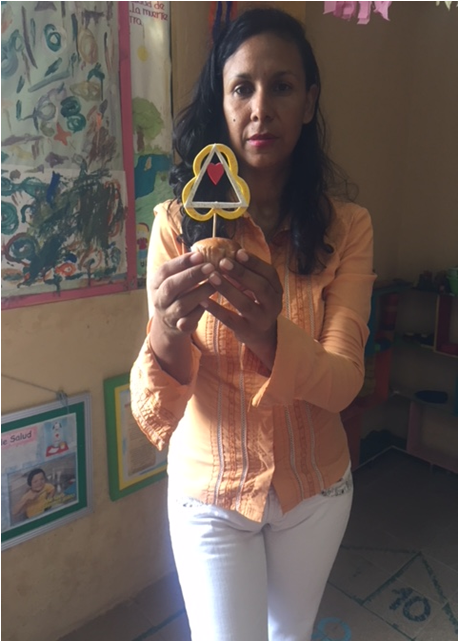 Blessings and much success we wish the Apostle Darlenys on this path that has been undertaken together @sirknight and the church of Christ @steemchurch.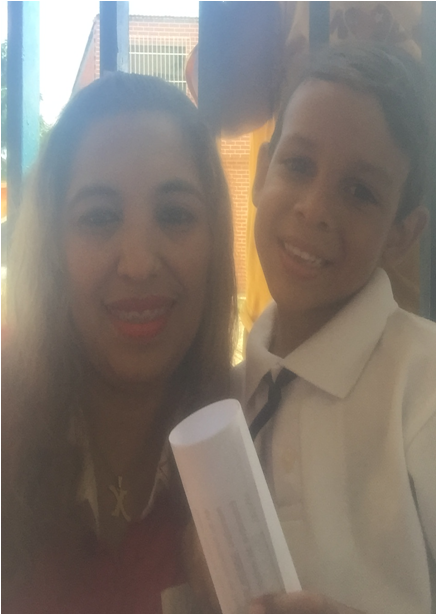 Maria Montessori said: "The child, with his enormous physical and intellectual potential, is a miracle before us. This fact must be transmitted to all parents, educators and people interested in children, because education from the beginning of life could truly change the present and future of society. "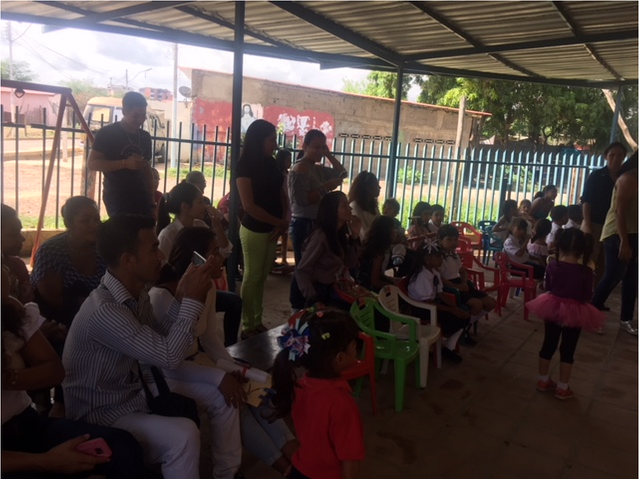 The children enjoyed a very special day, thank God for these pleasant moments.
This has been a great day for the children and a rewarding learning for us. We will never stop thanking the people who have driven us here @sirknight, @darlenys01, @pennsif.
WE WILL REACH CROWDS IN THE CRUSADE OF FREEDOM.
What to do now?
@Sc-v, will be in the communities and rural areas implementing social work and our educational campaigns, to which we will integrate Steemchurch Telos, this is a wonderful opportunity to grow, to bring hope to many people, children are the fundamental pillars to build that desired future.
SteemChurch Telos Expansion:
Your NEW SteemChurch Telos account
The SteemChurch Telos expansion is about establishing ourselves on a new platform capable of facilitating commerce, banking, trade and logistics' - opening up many more opportunities than social media and blogs.
Telos is one of the most advanced blockchains on the planet. Incredibly fast and highly scalable. Built from the same blockchain architecture as EOS, Telos can do everything EOS can do. At the moment, however, Telos is relatively unknown and resources are cheap. Which means that we are establishing here at an ideal time.
For the first access to your account we recommend that you download SQRL to your PC.
If you have any questions, please do not hesitate to consult through the email:
steemchurchvenezuela@gmail.com
Or in our situation room SC.Telos in Telgram:https://t.me/joinchat/JfcYQRZKH3Fu0M9kIzcjjw
To register at Steemchurch telos, fill out the following form:
https://goo.gl/forms/TOJ4cCDiMT4KlM0g2

We are about to begin our challenge in the "Goldencenser", initiated by @maxdevalue in our infrastructure Telos Steemchurch, you can read all the information in the following link:
https://steemit.com/goldencenserchallenge/@maxdevalue/introducing-steemchurch-golden-censer-challenge
Blessed are those who work for peace, because they will be called children of God. Matthew 5: 9 | NVI
Support this project on
https://fundition.io/#!/@sc-v/wx2n2agr9
We thank our collaborators
@sirknight,@sniffnscurry,@pennsif,@adollaraday,@fundition,@redpalestino, @wilx, @charitycurator, @theycallmedan,@curatorhulk, @impactn-projects,@partiko,@newhope, @hanshotfirst.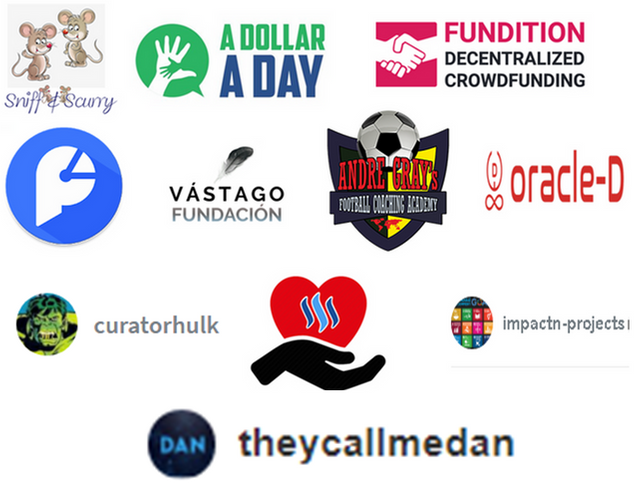 Our special thanks @steempress-io.for their collaboration to add value to this platform. If you want to use steempress, look for information here:steempress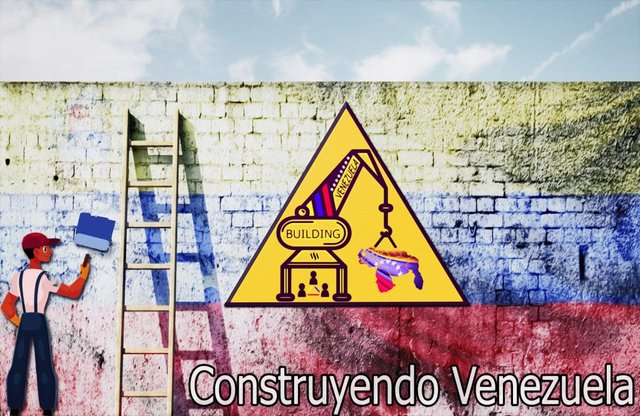 ---
Posted from my blog with SteemPress : http://sc-v.repollo.org/2019/07/18/steemchurch-sponsoring-the-education-promotion-of-the-preschool-manuelita-saenz-in-barcelona-state-anzoategui-venezuela/
---