SteemChurch Venezuela, advances in leaps and bounds towards restoration activities in forgotten places, with this noble work we realize that a country is its people, in Venezuela there are people who are willing to work to bring freedom to their communities. We are grateful to God because everything is being done in his word. Today we can say as Peter: In your word we will cast the net, we will be fishers of souls.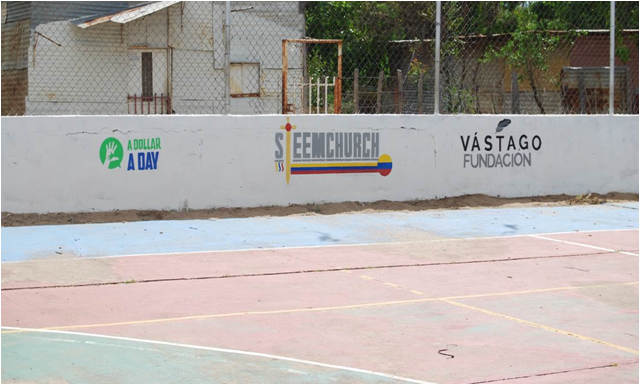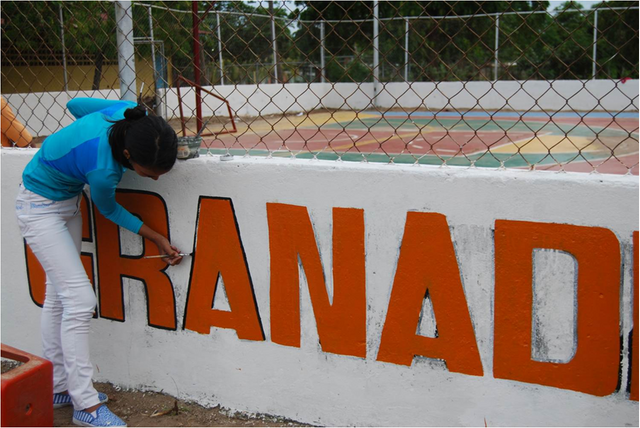 It is gratifying to see the fruits since we started the first Meetup here in our country, it has been wonderful the receptivity we have had, people who have committed and have contributed their grain of sand, to go that extra mile.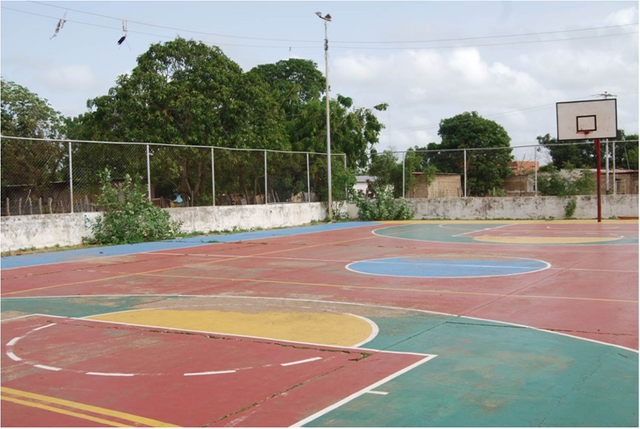 This space has been rescued by a group of brothers with a beautiful human quality, which was delegated the responsibility to carry out these activities:
@rypo01 (general coordination and execution)
@elpastor (coordination and logistic support)
@mamidalia (Food Logistics)
@oscar20 (welder)
@rosiconde07 (Graphic Designer, Logos)
@redimi2 (Field painting)
@greesy (Painting of logos)
@saritza (Painting of logos)
@katty24 (Painting of logos)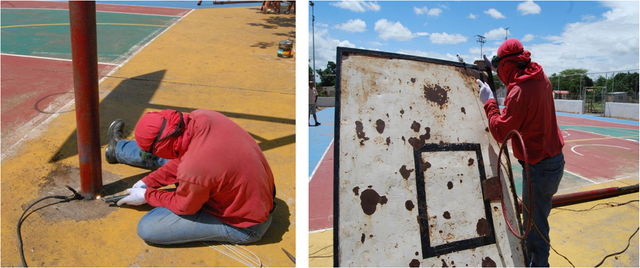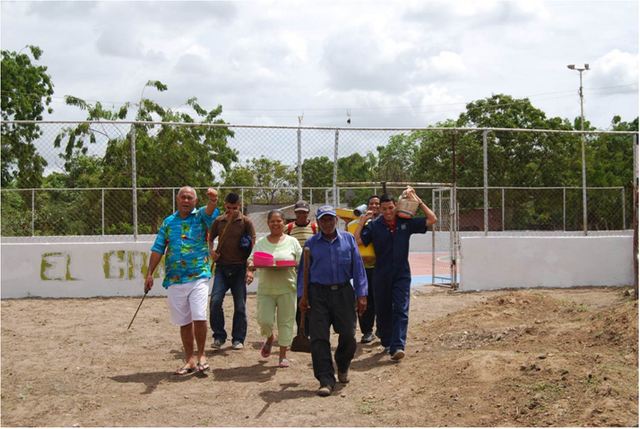 In the union there is strength, a divided house can not prosper. First of all we thank @Sirknight for our inspiration for all this work, to Vastago foundation, @adollaraday, our beloved @pennsif and his team of collaborators (@coruscate, @deliberator, @globocop , @goldendawne, @kryptoe, @makinstuff, @mother2chicks and witnesses @quochuy, @steemcommunity and @yabamatt)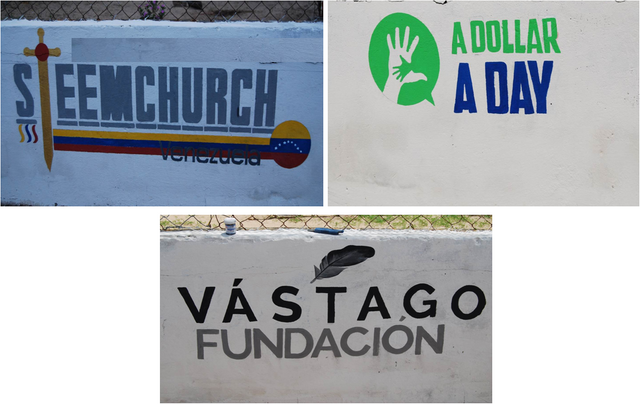 Also a special thanks to Dr. @marialara for her donation for this activity and my great organizational team of sc-v: @xiore, @emiliocabrera, @kenaliz85, @xioran, @riccio01, @taty17, @mildreduh, @lorennys, @mosdad. Now, SteemChurch Venezuela will leave its traces in every place we visit, all of Venezuela will know what we were there.