CHARACTERISTICS AND SPECIFICATIONS (WWW.BREADFROMHEAVEN.COM.VE)
WELCOME TO THE BLOG OF @SC-V
Within the framework of the implementation of the "Bread From Heaven" social program, we are developing a website according to the necessary requirements for the work that is being carried out in the children's dining rooms, in order to offer a modern tool capable of crossing borders, keep the information updated and create a support network to meet the main objective.
At the time of the development of a Web site should start by responding to a very specific group of questions, which will clarify and define in a basic way the existing expectations about the Web application and Interaction that will be generated. last few days, we have analyzed and applied certain parameters so that our website complies with the golden rule of all software: reliability, aesthetics, consistency, user friendly interface. In addition to this, adding value to the site we place support and responsibility modules Social.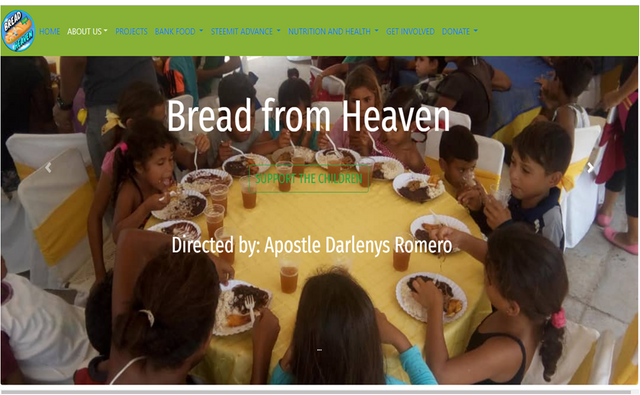 We are working on a methodology that includes different phases.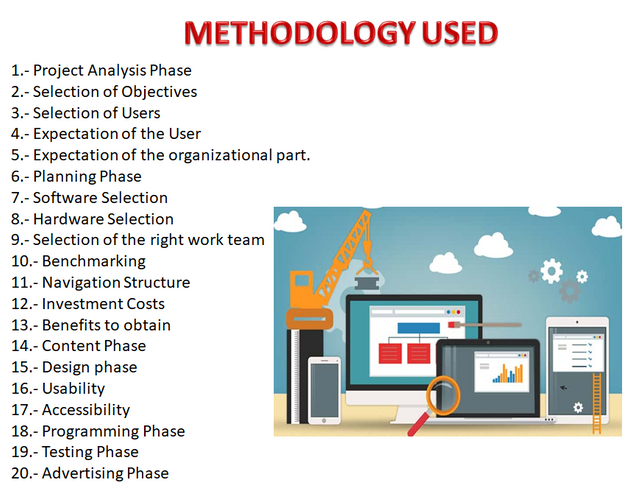 "The modeling of the user is based on defining classes or profiles of users and thus be able to design with the aim of satisfying the needs of each group of users"
(Montero, Y. and Martón, F., 2003)
It is very important to establish what results we want to achieve as an organization with the creation of the website. In this way, we seek to define the purpose of the website, and we must include aspects that range from the most general to the most specific, related to the target audience.
These modules constitute our website:
Home
About Us
Projects
Bank Food
Steemit Advance
Nutrition and Health
Get Involvet
Donate

ABOUT
talk a bit about the functionality of the project. It also has a contact sub-menu where our mail is already enabled: [email protected]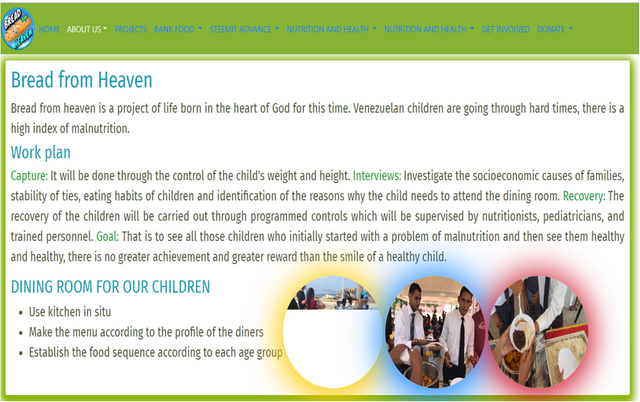 PROJECTS
Module referring to activities directly related to the social program "Bread From Heaven", agriculture, campaigns, methods of implementation of dining rooms.



BANK FOOD:
Regarding the local food bank, this will be compuetso by the way of donating food, or donate resources. We need support in nutrition, food safety, industrial processes, accounting, computer systems, logistics, etc.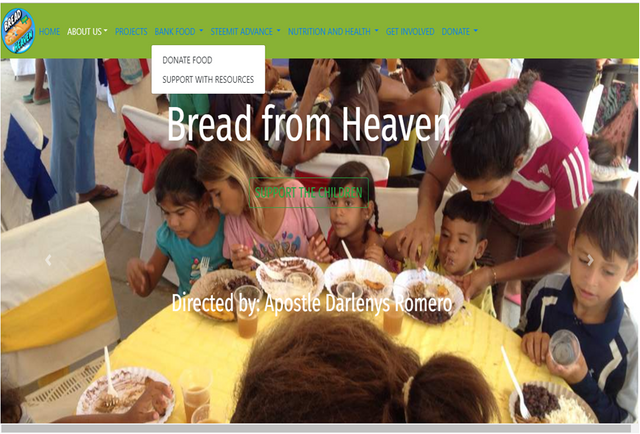 STEEMIT ADVANCE
We decided to create a module of social responsibility called steemit advance, in turn consists of two sub-menu, such as: promosteem and blockchain, adding value to our platform, events and relevant topics of blockchain technology in our country.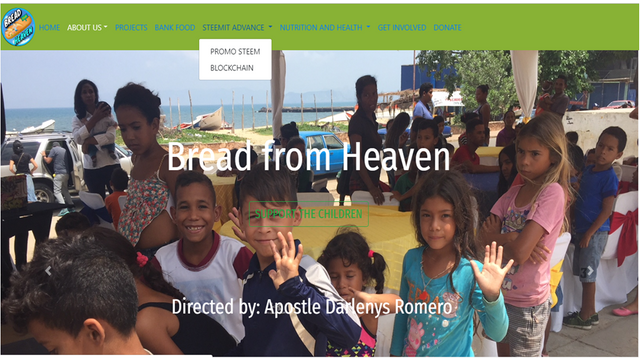 NUTRITION AND HEALTH
A module that adds much value is related to health, a team of doctors in different areas will be supporting us, to give advice in health areas, nutritional guidelines for families and children will also be included, healthy tips, related to well-being physical.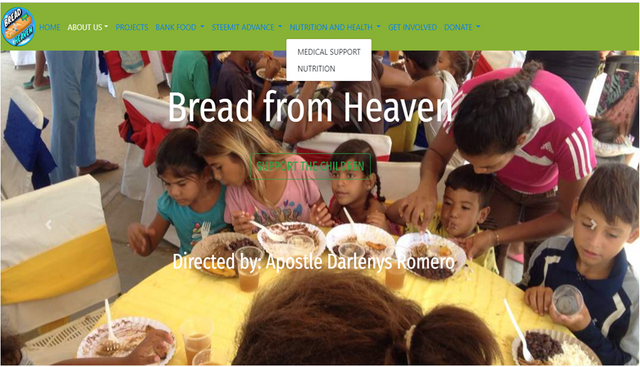 GET INVOLVET
Here we will be registering our volunteer team and people who wish to support this life project, whether they are people or companies.
DONATE
This module will be covering the donations part through our local currency or cryptocurrencies, we will also be using the Steem connect, from our website.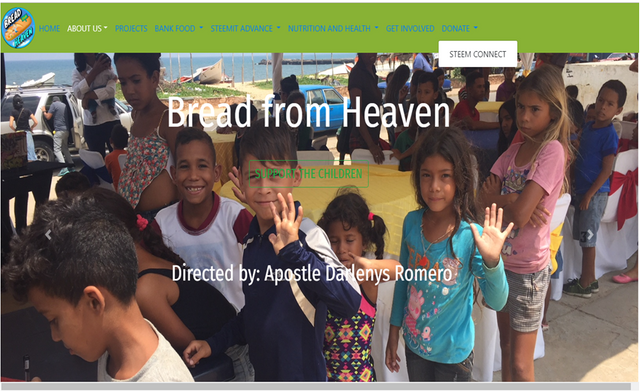 At the bottom of our site are the parties involved in this beautiful project and the links to their accounts such as @steemchurch, @adollaraday and Vastago foundation.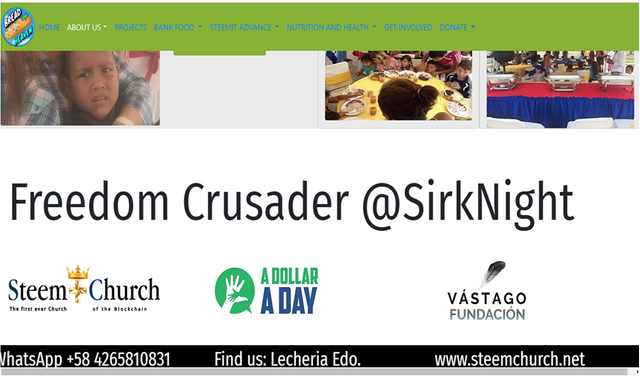 This is a simple but powerful tool, made with a lot of love especially for @sc-v and his project "Bread from Heaven".
Made by:
Project manager: @darlenys01
Editor, Writer: @mildreduh
Designer and programmer: @laramrm
Test technician: @taty17.