Grace and Sorry. !!
"If we confess our sins, He is faithful and just to forgive our sins, and cleanse us from all evil."
1John 1: 9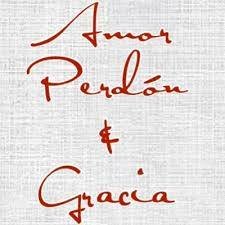 Fuente
Believing in Christ and repenting (changing attitude), we receive forgiveness of our sins. With death on the cross, Christ always carried our evil. No sin is so great or serious that God, through Jesus Christ, cannot forgive. Christ's sacrifice on the cross is **COMPLETE**. He bore our sins and only He can forgive them.
Forgiveness is a favor, a gift (grace) from God that we did not deserve. Jesus didn't have to die because of us, but he did it for love, he did it for grace.
Salvation is also a free gift from God. No one can buy it or deserve it, so God grants it by grace (Ephesians 2: 4-5). By being forgiven by God, He will stop considering him guilty (Romans 5: 1). He will not throw away his past sins. If you have believed that God has already paid your sins through Jesus Christ, and has repented, God has forgiven you.
Forgiveness is fundamental in the Christian life. In the same way that we have been forgiven, we need to forgive (Ephesians 4:32). Forgiving is a commandment. By obeying this commandment, Satan will not take advantage of you (2 Corinthians 2: 10-11). FORGIVE IS NOT FORGET. Forgiving is not using the offense against the offender. It is to suffer the pain of the sin of others, to free the one who offends us.
God bless you