A christian life is a sacrificial one, Serve God with your life.. Heaven is real.
EXPECTATIONS FOR EVERYDAY LIVING.
We are going to be examining practical ways a Christian can serve the lord:
Mature Christian faith is evidenced in our action, often in ways stand in stark contrast to worldly values, this lesson examines what it means to die to self, even as we live for Christ every day.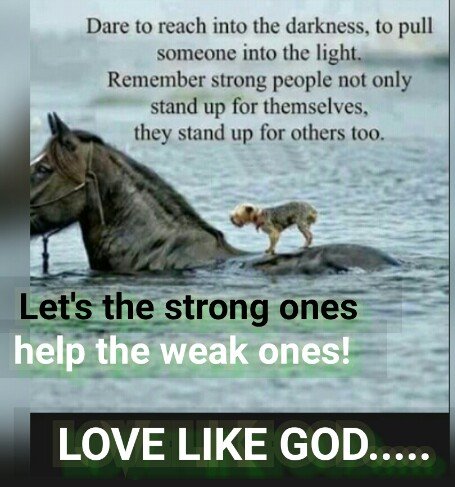 Outlines:
Become a living sacrifice
A. Offer yourself to God.
B. Use your abilities for God.

Hate evil, Cling to to God.
A. Be good to each other.
B. Be good to your enemies.

Find Freedom In Submission.
A. Submit to Authority.
B. Practise Godly citizenship.
Christians are expected to live a sacrificial lives, not offering of sacrifice of animals or their blood on a literal alter -- since Christ is our sacrifice, once for all ---- God's call involves daily sacrificing our lives, putting away our old way of living and embracing God's recommended way of new lives in Him.
Surrendering our lives to God. We die to self, in that we lay aside our plans and desires in favour of surrender to God. Our lives are no longer driven by self-centered pursuits. This require sacrifices, but by doing so we experience eternal reward.
The sacrifice Paul speaks about, requires the Christian forks to a lifestyle of noncomformity with the world,
Use abilities for God
Humility is becoming an illusion among God's people, pride is almost threatening the unity of the body of Christ. It have crippled and make the ministry become ineffective, but if we carry out our service with humility, we have opportunity to honour God and bless others.
As a body of Christ, we all belong to one another and also to the church.
Romans 12:6-8 contains some of the spiritual gifts, also in (1corithians 12 and Ephesians 4).
We are different with different giftings:
Prophecy: This is primarily the proclamation of truth by the holy spirit's moving. These utterances comfort, strengthen, and exhorts the Church.
Ministry or serving: This word refer to service.
Exhortation: To exhort means to comfort, console, and encourage.
Giving: While all Christian are instructed to give, some are enabled to excel in this ministry in a spirit-enabled way.
Leading: The gifting, also translated "rule" (KJV), refer to the exercise of leadership through wisdom granted by the Holy spirit.
Showing mercy: The spiritual gifts equips believers to help those in need.
Another way, we can live a sacrifice life is by hating evil, showing love to each other -- loving in sincere manner.
Cling to good; to cling to good, is holding on to good despite persecution, don't pay evil for an evil, leave vengeance to God, love your enemies, pray for those who maltreat you. Christian are to seek peace even in time of persecution. When we attack our enemies in self-defense, we are taking the step of the world, and God require us to be in stark contrast to the world.
Find freedom in submission; lack of submission has marred a lot of relationship. But God often called believers to submit themselves to their leaders, spirituals and temporal, as well as to each other.
Paul speaks concerning world's authority as to God's ordained, since God is the one who established it, believers needs to submit.
How should we respond if civil laws requires us to disobey God?
Our higher duty is to obey God rather than men (Acts 5:29). If we face a situation where the two conflict, we must maintain our commitment to God, even when that means civil consequences.
The specific area that require our submission is mostly in the area of tax payment (Mark 12:17). The Caesar story!.
Let God be glorify by your submission.
Footnote: We must understand that, by paying tax or fulfilling other civil obligations is not been worldly, we are also honouring God, because God is the one who ordered it, we also have to be wise in order not be caught in the web of worldly values.
God bless you.