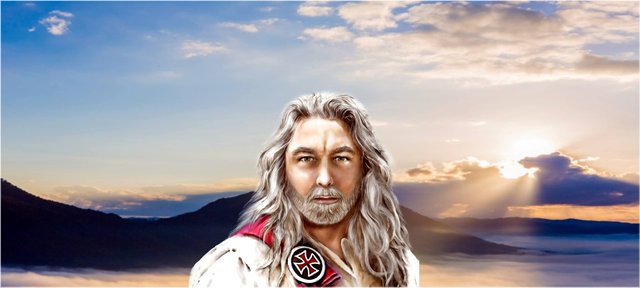 Torah Code discovery extends to: "TAU TIME FOR THE MESSIAH & ME WHO TO DISPUTE"
Lord RayEl, Lord Ra-El, Levites, Encourage, Unnecessary, Tearfully...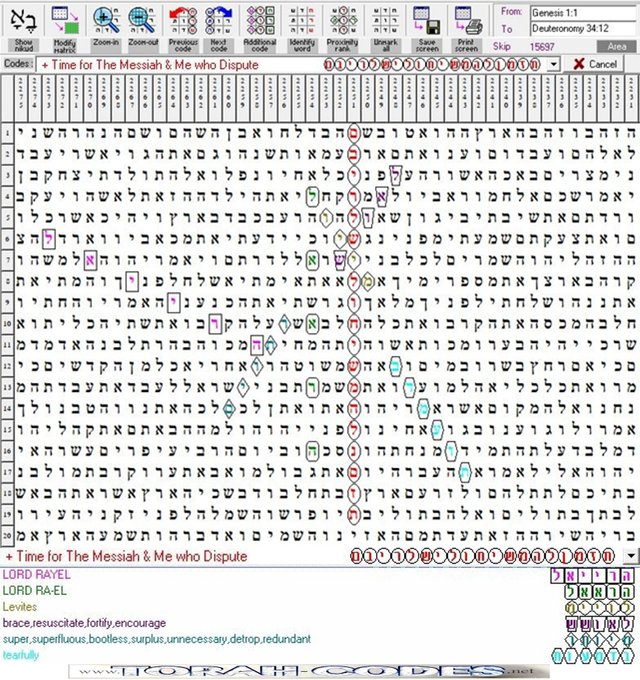 This Day Is Holy
Neh 8:9 And Nehemiah, who was the Tirshatha, and Ezra the priest the scribe, and the Levites that taught the people, said unto all the people: 'This day is holy unto the LORD your God; mourn not, nor weep.' For all the people wept, when they heard the words of the Law.
What are the Odds?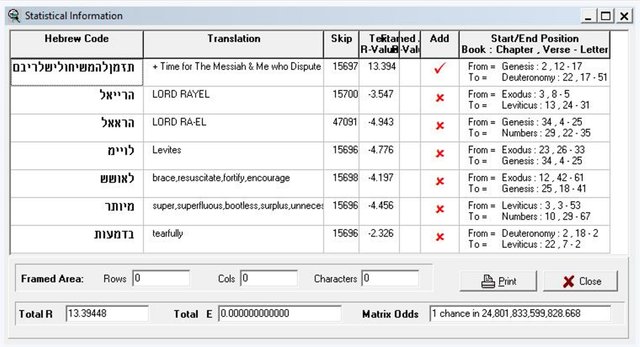 More End Times Information:
https://godcoin.gold/
http://torah-codes.net/
http://www.ra-el.org/