Dear community of @steemchurch, considering the situation that our country Venezuela is experiencing, that every day becomes more difficult, I make a call to strengthen your inner energy through God, who is the only one that can be our unconditional support and the only one that will give us the energy to face all that we have to live, because we are simply living their time. Brothers, we are sustained by the mercy of God.

source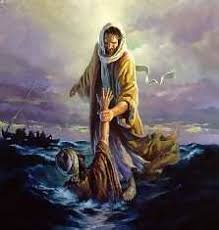 Let's not forget that God has created humanity with the ability to choose. We are not forced into a relationship with him, we can be people of love or commit evil acts. That is why we leave the commandments and each one with his own will decides whether he fulfills them or not, although we should know that if we are obedient to God he has a great difference if he is not, that is, what makes the difference in everything It happens in the world, that is, we not only live situations framed by the will of God, because there are many bad things that are caused by people.
When we live difficult situations we need to have a lot of inner strength: "The Lord is good, he is a refuge in time of difficulties, he cares for those who trust in Him" ​​and also, "The Lord is close to those who call him, to those who who truly call him, he satisfies the desires of those who fear him, he hears their cries and saves them. " The only source of spiritual energy comes from God, who was the one who put your spirit inside you. Your spirit has the nature of God and can not be fed from another source.
source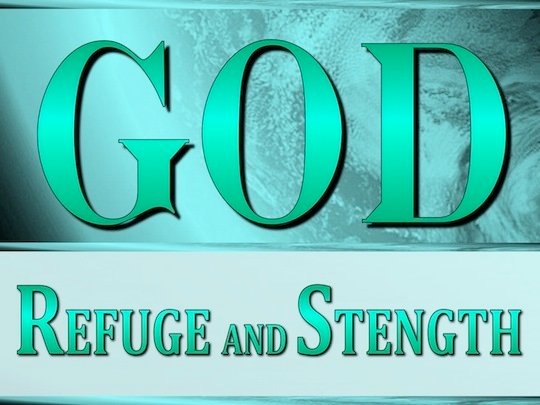 "God so loved the world that he sent his only son, so that he who believes in him may not be lost, but may have eternal life, for God sent his son into the world, not to condemn the world, but so that the world be saved through Him "
God knows the pain and suffering that we live in this world. Remember that Jesus entered the difficult world in which we live, where he got tired, hungry and thirsty, fought with the accusations of others and was marginalized by his family and friends. But Jesus lived much more than the difficulties of everyday life. Jesus, the son of God in human form, by his will took all our sins upon himself and paid the penalty of death. He suffered torture, a slow death, the humiliation of a suffocating death on a cross, for us to be forgiven.
Jesus explained to others long before it happened, that he would be crucified, and that three days after his death he would be resurrected, to prove that he was God. Evidently, on the third day, Jesus' tomb was empty and many people testified to having seen him alive. With that, eternal life was offered to us.
We must analyze that we do nothing to deserve it, to appeal that it is a gift that God offers us, which we receive when we ask him to enter our life. "The gift of God is eternal life in Christ Jesus." Do not forget to connect your spirit to the Spirit of God so that it is your best and greatest self-help.
source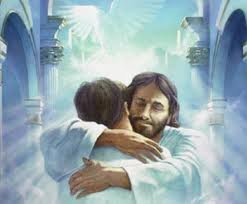 f we repent of our sins and return to God, we can obtain the gift of eternal life through Jesus Christ. It is quite simple. "God has given us eternal life, and this life is in his Son, he who has the Son has life, he who does not have the Son of God does not have life."
The Bible says that God "has put eternity in the heart of man", that is why we are taught that we will have a better world after death, that is, through the death of people we love we are convinced that there is a place much better, a place away from pain and difficulties.
Well, you must know that God does have a better place for all of us, where only his will will be done, God will dry all tears, there will be no more suffering, weeping, death or pain, besides God, by his spirit, will reside in each person to May I never sin again
My dear brothers, let us trust God not only in the light of the eternal Life that awaits you, but also because there is no relationship in the world that compares with knowing God in this life. Having God present in your life is the only thing that can give you inner strength to withstand all the adversities that revolve around your life. God is our purpose in life, our source of comfort, wisdom when we are confused, our strength and our hope. "Test and see that God is good, blessed is the man who finds refuge in him"
Jesus said, "My peace I leave to you, my peace I give you, I do not give it to you as the world gives it, do not let your heart be troubled, nor be afraid" Those who trust in God throughout their lives, be the crisis that you face in this life, trust in God and he will provide you with all the inner strength you need to live.
God bless you, do not forget strengthen your inner strength with God and you will be able to do everything!