STEEMCHUCRCH...... POWER AND AUTHORITY
POWER & AUTHORITY
Hello and good morning everyone. Today let me share with you this sermon, let us read some from the scriptures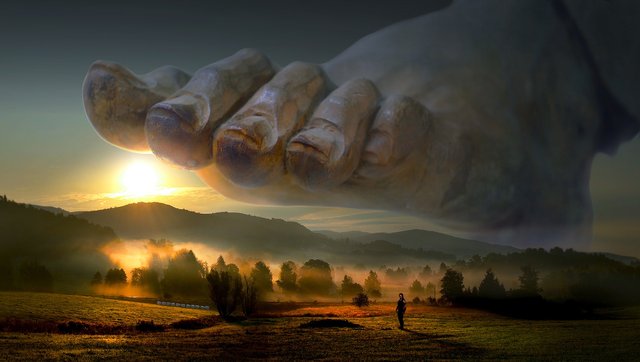 Luke 10:19
Behold, I give unto you power to tread on serpents and scorpions, and over all the power of the enemy: and nothing shall by any means hurt you.
Then HE called HIS twelve disciples together, and gave them power and authority over all devils, and to cure diseases (Luke 9:1).
GOD is the only source of legitimate power, and because we do not wrestle against flesh and blood, but against principalities and powers in high places (Eph 6:12)
We need power to overcome their power and anything that comes from them. Once the HOLY SPIRIT comes on you, power is released to you to fulfil your ordained purpose.You need power to destroy, uproot, resist and cast down whatever the devil has done against you.
If there is anything we need these days as Christians, it is power over demons to cast them out and subdue them under our feet.I pray that on this forth day, GOD grants you power over the witches, demons and principalities working in your family, community, town and country.
...In MY name shall they cast out devils; they shall speak with new tongues; They shall take up serpents; and if they drink any deadly thing, it shall not hurt them;. (Mk 16:17-18)
🔥We are praying for:
🔹Power over demons and evil powers.
🔹Power to destroy the plans, schemes, activities and weapons of principalities and demons.
🔹Power to break any spell cast on you.
🔹Power to break family limits and standards.
For further study you can read the following verse from the Bible
[Acts 1:8 Ps 8:2 Jer 1:10, Eph 6:10]