STEEMCHURCH - The end of the world? PART 1
A warm greeting Dear friends and brothers
Welcome to my blog
God bless you!
The Lord saw that the wickedness of men was great in the earth...
Genesis 6:5
And God said to Noah,... I will destroy (men) with the earth... I bring a flood of waters upon the earth... all that is on the earth shall die.
Genesis 6:13-17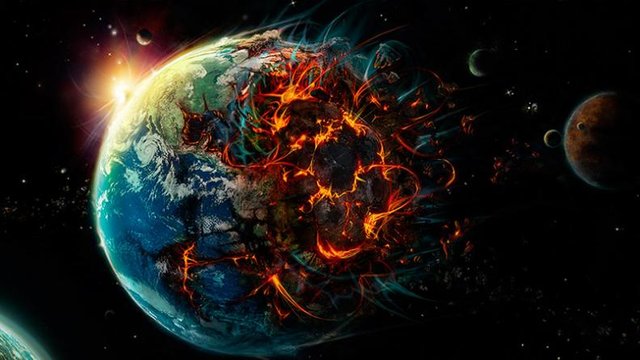 Source
The theme of the end of the world torments people recurrently. There are countless predictions made on this subject throughout history. One of the last predicted dates was December 21, 2012. On this occasion, NASA had to deny the announcement made by some about the collision with an unknown planet. Each announcement about the end of the world arouses anguish in some and irony in others. Some people seek protection by building bunkers, survival spaces, or areas where they are supposed to escape the announced catastrophe...
The story of Noah, a well-known biblical story (read Genesis 6-8), is linked to an announcement about the end of the world. A little more than 2000 years before Jesus Christ, God entrusted to a man, Noah, a strange mission. He had to build a huge 140-metre-long, three-storey ship with compartments. This ship was to be the "space of survival" for Noah and his family, as well as for the animals that God wanted to save from destruction. Through the flood that was to swallow up every living thing, God wanted to destroy the land of that time, which was full of violence and corruption.
In spite of all the ridicule Noah had to endure from his surroundings, all the questions that assaulted his mind, he obeyed God. For many years he built the ark according to the instructions received. When he was finished, Noah brought his whole family into the ark, the pairs of animals, and finally he entered.