STEEMCHURCH - Happiness within our reach?
A warm greeting Dear friends and brothers
Welcome to my blog
God bless you!
Now return in friendship with him (God), and you will have peace; and therefore it will be good for you.
Job 22:21
Behold, I have set before thee this day life and good.
Deuteronomy 30:15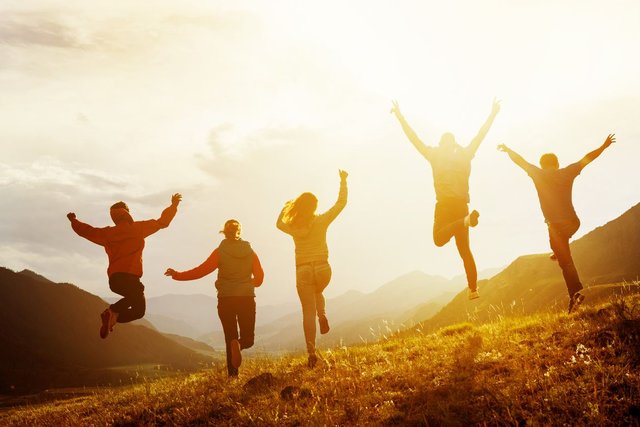 Source
Whether we are conscious or not, we all need to be loved, listened to, reassured, understood... How many people seek this consolation in vain! In our society, many ways have been proposed to make man believe that he can attain happiness by himself.
However, we cannot access it without taking into account God, the One who created man, who can and wants to perfectly satisfy all the physical, material and, above all, spiritual needs of his creature.
We must be aware of our natural inability to receive these benefits from God. But God is a God of love and forgiveness; he wants to forgive all those who recognize themselves as sinners. For this he gave his Son Jesus Christ, who died for our sins. Only Jesus Christ can give happiness, heal and calm disappointed souls or wounds. He Himself said, "Come unto me, all ye that labor and are heavy laden, and I will give you rest" (Matthew 11:28). All who respond to this call receive peace and assurance concerning:
their past: forgiveness of sins, peace with God;

the present: a new life, to know God as Father;

the future: the sure hope of being forever with Jesus Christ.
"You will show me the path of life; in your presence there is fullness of joy; delights at your right hand forever" (Psalm 16:11).
"In your hand are my times" (Psalm 31:15).