EXPANSION OF TELOS! STEEMCHURCH / FOR FREEDOM
Brother parishioners arrived the hour to place our bit to start with what is and will be the great expansion of telos steemchurch.
I just made my registration in the telos test. To do it you have to click here and fill out the following form:
https://goo.gl/forms/TOJ4cCDiMT4KlM0g2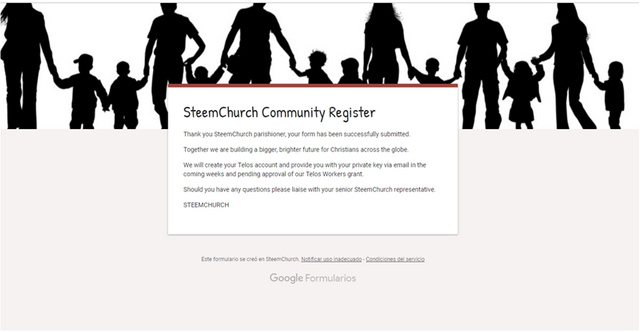 Sigamos en la lucha por la libertad!!