Powerful Church
Act 1:8 But ye shall receive power, after that the Holy Ghost is come upon you: and ye shall be witnesses unto me both in Jerusalem, and in all Judaea, and in Samaria, and unto the uttermost part of the earth. Act 1:9 And when he had spoken these things, while they beheld, he was taken up; and a cloud received him out of their sight.
The very last words of Jesus before His ascension! This outpouring of power (dunamis) upon His Church was to be also on their sons and daughters. Not just the early church and not just the Apostles. This happened on the entire 120 people in this upper room. We can see the deacons of their day, like Stephen and Philip demonstrating this power. Check out what Peter said about this promise. Peter was referring to the prophesy of the Prophet Joel. Give attention to who this promise was for.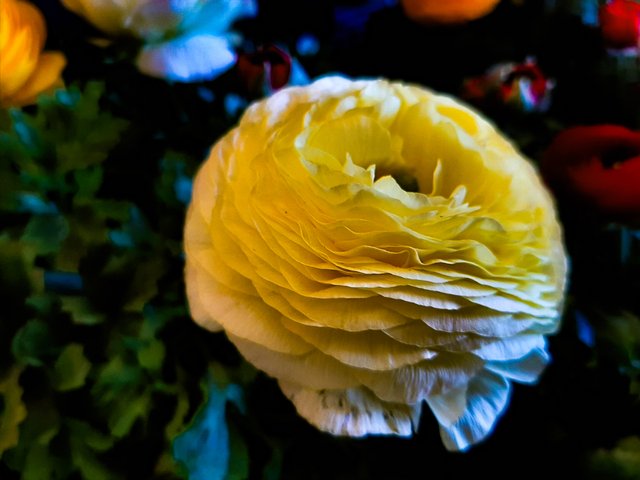 Act 2:16 But this is that which was spoken by the prophet Joel;
Act 2:17 And it shall come to pass in the last days, saith God, I will pour out of my Spirit upon all flesh: and your sons and your daughters shall prophesy, and your young men shall see visions, and your old men shall dream dreams:
Act 2:18 And on my servants and on my handmaidens I will pour out in those days of my Spirit; and they shall prophesy:
Today, we are church attenders instead of being the Church. We have forgotten our authority and the duty and call invested in us. During the crucifixion the veil in the temple was ripped from top to bottom. This was not just one of the details or occurrences that transpired that day. It was one of the main purposes of the Work of Christ on the Cross. To give us access to the Holy of Holies through His shed blood. Jesus spent the majority of His last days speaking of the Holy Spirit. His last Words before His ascension was also about the Holy Spirit. But sadly we act like these words were never spoken.
In a court of law, the last words of a person are admissible in the court of law. The last thing a person says is usually important and truthful. Jesus knew He was soon to leave and He focused His time on teaching about the Holy Spirit.
WHAT HAPPENS WHEN THE PEOPLE WITH THE POWER ON THIS EARTH DON'T KNOW THEY HAVE THE POWER?
WHAT HAPPENS WHEN THESE PEOPLE DON'T KNOW HOW TO USE THIS POWER
WHAT HAPPENS WHEN GOD'S PEOPLE DON'T EXERCISE OR USE THIS AUTHORITY GIVEN ONLY TO THEM?
Hos 4:6 My people are destroyed for lack of knowledge: because thou hast rejected knowledge,
Jesus Made Us His Ambassadors
Mat 28:18 And Jesus came and spake unto them, saying, All power is given unto me in heaven and in earth.
Mat 28:19 Go ye therefore, and teach all nations, baptizing them in the name of the Father, and of the Son, and of the Holy Ghost:
Mat 28:20 Teaching them to observe all things whatsoever I have commanded you: and, lo, I am with you alway, even unto the end of the world. Amen.
The early Church knew their place and understood their mission. You and I, if we are in Christ have the exact same mission. My favorite reading in the Bible is John's Gospel, chapters 14-17. Jesus spends most of His last days before the crucifixion giving these instructions to His people. Let's read, believe and do!
It is thought that this saying comes from Edmund Burke many many years ago.
The only thing necessary for the triumph of evil is that good men do nothing.
Eph 3:20 Now unto him that is able to do exceeding abundantly above all that we ask or think, according to the power that worketh in us,
Thank you for stopping by and commenting!
Daddy William
My beloved family.