Grandmothers, fabulous sources of wisdom.
Be careful! Pay attention and do not forget the things your eyes have seen, or remove them from your heart while they live. Tell them about your children and grandchildren. Deuteronomy 4: 9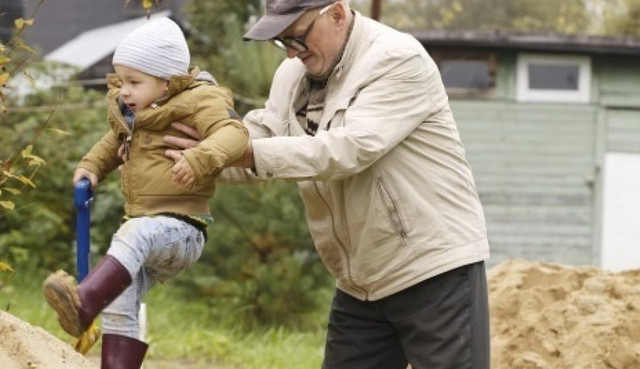 Source
---
Being a grandmother is one of the biggest challenges that I have had to face, while full of pride I see my granddaughter grow up and make her way in life. Now that he has only four years, I wonder what function I perform in the development of this life so tiny.
Being a grandmother has made me enjoy rivers of joy that I have never experienced before. Whenever I'm with my granddaughter, she makes me participate in her fantasies and her games. She knows that her grandmother is always willing to do docilely what others refuse. Then I wonder why God did the grandmothers. To please his grandchildren in everything? To instruct them? To correct them? When I think about this, I feel the weight of my responsibility.
Almost everyone keeps a grandfather or grandmother in their heart that was fundamental to their emotional formation. Freed from the discipline that parents must apply to their children, our elders are life teachers who, with their advice, help us to be what we are. They give us their common sense, the perspective they have gained over the years and the art of laughing at the small calamities that haunt us on a daily basis. They are also excellent storytellers that awaken our imagination.
"The majority of grandparents are wise people, with a broad view on human affairs. This means that they can value what is worthwhile and what is not, in addition to supporting their grandchildren and helping them to develop their creativity (...) Of my four grandparents, the one I remember with more emotion is my paternal grandfather, who came to see us every weekend with a pot of fresh cream. Since then for me to open a boat of cream is to contact my ancestors.

Source
"Throughout history, grandparents have played a decisive role in the family by fostering harmony and continuity," writes Dr. Arthur Kornhaber in his book Grandparent Power! (The power of grandparents) -. [...] They were teachers, they helped the parents, they transmitted the family history, they collaborated in the upbringing of the grandchildren, they gave advice and even provided entertainment; his psychological, social and spiritual role was of paramount importance. I wonder how it is possible that our society has come to reject the transcendental work that the multifaceted grandparents have carried out. "
Unfortunately, times have changed. Repeatedly, long distances separate family members, and many grandchildren have almost no contact with their grandparents. The attitude is not the same either. In many parts of the world, the elderly are no longer treated with due respect, even if they are family members (2 Timothy 3: 1-3). The generation gap has become an abyss. Many young people believe that their grandparents are old and that they are not up to date. They do not even imagine that elderly people like them can understand the pressures and problems that young people face today.
If you also believe it, think again about it, because it is good that you know your grandparents well, and even more so if they fear God. If you do not have a very close relationship with them, you may be missing something valuable. Why?
Undoubtedly, being a grandmother is a complicated task. We must have enough balance to not let ourselves be dominated by the immense love we feel towards grandchildren, to the point that we dare to break the rules that their parents have established. But we must also seek for them a happy childhood without so much rigidity.
As I reflect on this, I realize that my main task is to convey to my granddaughter the positive experiences of life have brought me. Hopefully, thanks to the years I've lived, I can teach him to understand that in life you have to fight to get what you want. That the best goods are those that are obtained with effort, work and sacrifice. That you have to plant good seeds to enjoy a good harvest. That you have to live day by day giving the best and taking the best of life.
Even more important is that every grandmother can make her grandchildren learn that, at each stage of life, we must discover the joy of living as a traveling companion to Jesus Christ.
Although your grandparents can give you wisdom and love, they can also benefit from your youthful vigor and companionship. How? Well, you have many ways to help and support them. It is very possible that your physical strength is declining or in poor health. I am sure you are very encouraged that you give them a hand with shopping and housework.
Many grandparents or grandmothers are widowers and sometimes they feel lonely. It is likely that sincerely interested in them you counteract their feelings of loneliness and avoid losing the will to live. Showing that interest is a way to obey the biblical mandate to "continue paying due compensation to [your] parents and grandparents, because this is acceptable in God's sight" (1 Timothy 5: 4).
There is no doubt, to strengthen the relationship you have with your grandparents can enrich your life, like yours. Maybe you have not been very close to them until now, but you want to change the situation and you do not know where to start. On the other hand, it is possible that your grandparents live far away or that due to the separation of your parents you have distanced yourself from them.
Friend, if you're a grandmother, enjoy it! Leave the stress of teaching to the parents of your grandchildren. You only show yourself as a victorious warrior who has no debts to life, who lives every day discovering new emotions and who awaits his Lord with prepared luggage.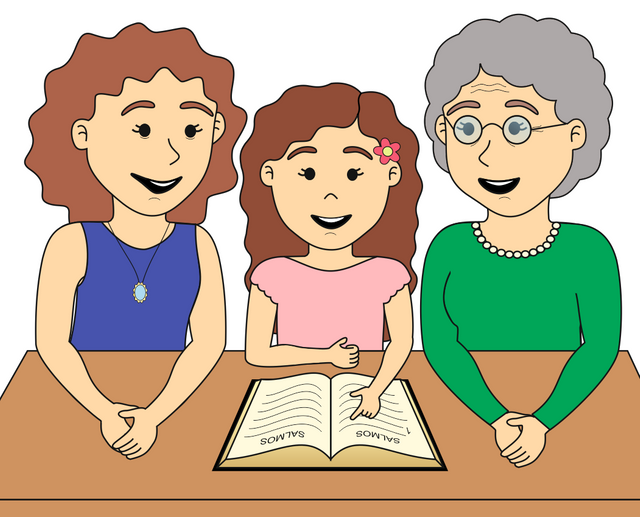 Source