EXCUSES - AN HINDRANCE TO GROWTH: IF THE STEEMCHURCH MUST REACH ITS APEX, THEN ALL HANDS MUST BE ON DECK!
Warm greetings!
---
If we must reach our full potentials as well as fulfill our God given destinies then we must do away with excuses. Excuses is one of the greatest factors to a retarded and unsuccessful life; it causes one to limit himself/herself. The truth is, excuses will always abound for you to make but you do not always have to front your excuses. Cut out from the web of excuses and make things happen cause you can. If we must have good results, then there should be no more room for
excuses.
---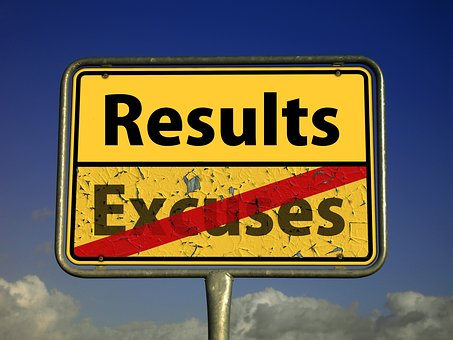 source
---
I'm glad this message is coming at a time like this when the Steemchurch International Ministry is in a transition phase; a period of migrating to a higher level of responsibilities. The ball has been set rolling, plans and strategies have been put in place, will you help the church in reaching its targets and achieving its set goals and objectives or you would rather sit on the fence giving excuses? It's up to you nonetheless!
Excuse is simply the act of giving reason(s) for not doing a particular thing. Sometimes, it could be genuine and sometimes, could as well be flimsy but all the same, do not inculcate the habit of always giving excuses, reason being that it can only take you backwards in life. I put to us that we can reach greater heights and achieve even more greater feats if and only if we dump the excuse-giving lifestyle.
NOTE: The reason many people are where they are today in life is a factor of the excuses they never gave. Similarly, the reason many are also where they are today is as a result of the excuses they gave. I really do hope we get that. So, take a look at yourself, which category are you? Are you among those who always refuse to give excuses for their actions? Or you are a party to those who always have excuses to give and in cases where they do not have one, they create and cook up excuses? I'd rather be in the former if I were you.
---
Divine Permission To Lead
A good number of us are just like Moses in the Bible when he faced God at the burning bush, in Exodus 3-4. Moses felt inadequate and unprepared to lead but that was what he was called to do. As we have read in the scriptures, many great leaders in the Bible were afraid and scared of their call. Some even had to run from their calling. God had to give them permission to do it. Like I earlier stated, most of us can give countless reasons for not being able to lead. Moses instantly gave God five excuses why he felt he could not lead and take not of how God responded.
---
EXCUSE ONE: WHO AM I?
Identity is key; we were created in the image and likeness of God but many do not still understand this and that is why we struggle. Moses struggled and battled with his identity; he felt he was qualified and capable. Friends, do away with inferiority complex. God does not make mistakes, so the call over your head is not a mistake as God does not pick wrong leaders. Here is what God said and still saying: It does not matter who you are; God has called you and He has promised to be with you.
---
EXCUSE TWO: WHO ARE YOU?
Do you feel you do not God so well? It's a good feeling so use the feeling to your advantage and not as a barrier. If you do not know HIM well, seek to know HIM more. Moses struggled with intimacy. He did not know God well enough to describe HIM to others. His relationship with God was weak. God's response: I AM WHO I AM: I'm anything you need! You can know God more.
---
EXCUSE THREE: WHAT IF THEY DON'T LISTEN?
This is a very common and rampant excuse we make just to shy away from our duties. A leader is supposed to carry influence and not be intimidated. Moses struggled with intimidation. He worried about people's reaction to him. He feared he was not going to be accepted. God is saying to us, when I am done and finished with you, people will be longing to hear you speak.
---
EXCUSE FOUR: I HAVE NEVER BEEN A GOOD SPEAKER.
Inadequacy is sometimes another excuse we front and it was also one of Moses' excuse to GOD. He felt he was inadequate. God is looking for the inadequate to polish. Guess who made your mouth? God! So, He is the source of your gifts. God is not looking for good speakers rather He is in search for the ready and willing ones.
---
EXCUSE FIVE: I KNOW YOU CAN FIND SOMEONE ELSE?
Lack of self-confidence and believing one's self. We always feel the other person can do the job better. We feel the other fellow has what it takes - inferiority. God is telling us to do away with such mindset; you too can do it. Stop comparing yourself with other competent people rather learn from them. You are the best man for the job and not the other person, so do it.
---
Irrespective of the magnitude or genuineness of your excuses, the Bible records that we are inexcusable. Do what you have to do now and stop the excuses. I charge us all in the Steemchurch Ministry to stand and work diligently and steadfastly with the church's administration towards the achievement of its goal. Do what needs to be at your level and reach. Contribute to the expansion of the church; invite your friends and family to our Telos Village.
---
God bless you as you do accordingly.

STEEMCHURCH TELOS EXPANSION
---
I'm sure you must have heard of TELOS and STEEMCHURCH TELOS VILLAGE. TELOS is more than just a crypto platform, it has real value and it has a future. TELOS is an opportunity we need to grasp and good for us, the @steemchurch is making it even more interesting. Whatever is sustainable is what we should always be concerned about; TELOS is sustainable! With TELOS, you do not need to blog before getting rewards, you do not need whales to upvote your posts before earning. All you need do is sign up under the umbrella of @steemchurch and then sit back to be redeeming and claiming your rewards. How good can it get! There is nothing to lose on TELOS; All TELOS has is gain. The Steemchurch has enough blessings and TELOS rewards in store for as many as are willing to join platform.
---

Now for you who would love to join the Steemchurch on TELOS, here is what you should know and do. Getting on-boarded on TELOS could be a little daunting and that's where the Steemchurch comes into play. Steemchurch out of generousity bridges the gap between you and the TELOS blockchain such that you can access TELOS with ease. All you need do is to FILL THIS FORM correctly and submit (You will need to use 'Tomlee.jc' as your referrer). Steemchurch helps you create your account based on the provided details and then mails you with your account details - you can proceed to log in afterwards. There are processes to follow; the guides will come as well in the mail. When this is done, all you have to do is sit back and redeem your rewards.
---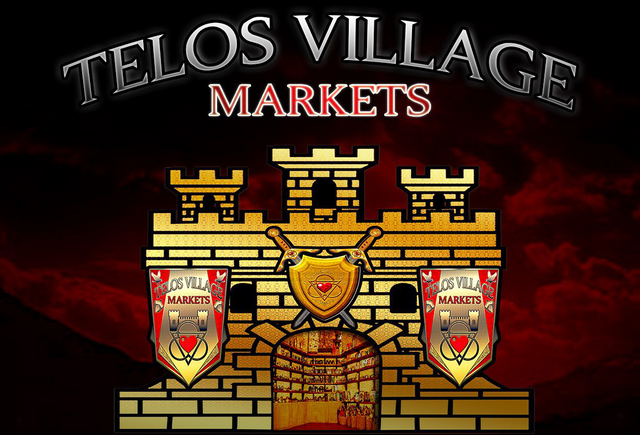 JOIN US ON TELOS HERE
---
REMEMBER TO SEND IN ANY 2 TOKENS (TLOS OR ACORNS) TO RECEIVE HEARTS - MARKETS.JC
With love,
Tom