Hi my dears Brothers and Sisters of the STEEMCHURCH
Remember Noah? Well, at that time, God gave a strange direction to Noah. He was called to build an ark, to contain the animals within it and to warn people about a great flood that was to come.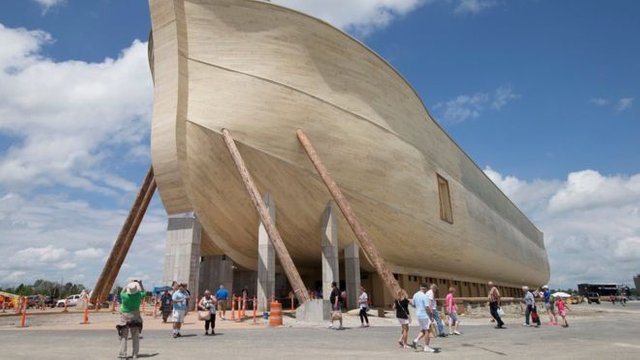 Do you want to know what happened? Nobody gave the minimum! And do you think that because of that, he abandoned the instruction received? Is not the same! Although no one (besides his family) of that credit for what he was doing, Noah was thinking outside the box ... the ark was still built and, in the end, just Noah and his relatives survived!
Not always will the people around us understand the direction that God has given us, but we need to grasp it and continue with it.
The Father's direction for our lives will always be more precious than anything else, producing fruit in the future. Do not change, negotiate, sell or open the instruction that God gave you, whatever it may be. It is security for our lives, to hear and obey the will of our Creator, just as it was the security so that it would not remain firm in the instruction that was given to it.
It does not matter what the world thinks about it, or how "outdated" and "strange" we may seem to obey an order from heaven. At the end of the story, only those who understand and attend to God's call leave a legacy.
In the end, nobody listens to talk about the men who remained in their boxes of ignorance and were taken away by the flood. As for Noah, well ... we're talking about him still today, right? Choose, also say YES to God's instruction.