Acts 3:19-21~Repent ye therefore, and be converted,
that your sins may be blotted out, when the times of refreshing shall come from the presence of the Lord; And he shall send Jesus Christ, which before was preached unto you: Whom the heaven must receive until the times of restitution of all things, which God hath spoken by the mouth of all his holy prophets since the world began.
---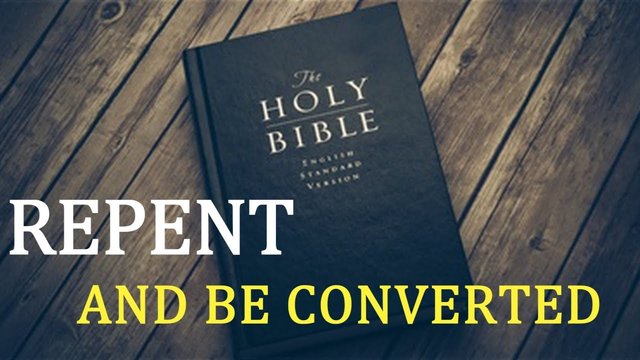 Image source.
---
The absolute necessity of repentance is to be solemnly charged upon the consciences of all who desire that their sins may be blotted out, and that they may share in the refreshment which nothing but a sense of Christ's pardoning love can afford. Blessed are those who have felt this. It was not needful for the Holy Spirit to make known the times and seasons of these dispensations. These subjects are still left obscure. But when sinners are convinced of their sins, they will cry to the Lord for pardon; and to the penitent, converted, and believing, times of refreshment will come from the presence of the Lord. In a state of trial and probation, the glorified Redeemer will be out of sight, because we must live by faith in him.
---
Bible Copyright Reference: "King James Version", Holy Bible.
---
Join christian-trail curation trail @ https://steemauto.com , register and help in encouraging one another in steemit.



Please read this post for building the christian community on steemit here: https://steemit.com/christian-trail/@wilx/christians-on-steemit-let-us-follow-and-support-each-other-pt-7-join-


Support @itestify for curating testimony post. He is doing wonderfully here!
Thanks for reading.
If you found my article nice, please resteem to your friends and support it with your up vote, it's highly appreciated.
You can also follow me @korghawk