Many believers who have been injured hide the pain in the deep and avoid by all means Talk about it. Others use defense mechanisms, such as:
• Project rejection: This case occurs when the person feels and shows a refusal to recognize that she has been hurt, prefers to deny it (reject the idea) rather than face her and do something to heal.
• Self-justification: It is a defense mechanism used by the injured person when he feels unable to accept his responsibility for his actions. He prefers to make any excuse, however implausible, before acknowledging that something is not right in his life.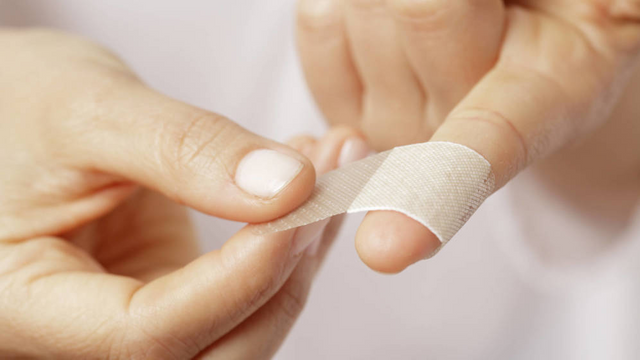 Source
• Isolation: This happens when the wounded person decides to turn away from the rest, rejecting any possibility of help, and preferring in this way to remain clinging to their wounds.
INTERNAL HEALING AND LIBERATION INTERIOR HEALING AND LIBERATION
How to deal with hurt emotions?
Facing the truth. Many times, confronting the truth is very
painful; but remember that the door through which the pain entered is the same door through which it must exit.
"And you will know the truth, and the truth will set you free."
John 8.32
Hidden wounds, traumas, unforgiveness, abuses of all kinds and sins are like rotten food in a refrigerator.
Many times, we perceive the bad smell and do not know where it comes from; but later, we found that there is something rotten in the refrigerator that is contaminating everything.
When we hide behind a door of pain, we have to return through the same door to be free; We have to face the truth.
Confessing that it hurts us. "Confess your offenses to one another, and pray for one another, that you may be healed. The effective prayer of the just can do much ». Santiago 5.16
Forgiving and forgetting.
Forgiveness is not a feeling, it is a decision. We have to forgive those who have offended us.
"And when you are praying, forgive, if you have anything against anyone, so that your Father who is in heaven may forgive you for your offenses."
Mark 11.25
Developing self-control. Let's take a firm decision to walk according to the spirit and not emotions. "And about
all things, let us develop self-control. "" I say, walk in the Spirit and do not satisfy the desires of the flesh. "Galatians 5.16
Making a commitment.
Make a true commitment not to live by emotions but by the principles of the word of God.
Giving priority to the intuition of the Holy Spirit.
Immediate knowledge of the truth that the Holy Spirit offers us without reasoning.
---
---