MAGNANIMOUS LOVE!
In Hosea 3:1 God gives an awesome case of how we should love. "At that point 'The LORD said to me, "Go, show your love to your wife again, though she is loved by another man and is an adulteress. Love her as the LORD loves the Israelites, though they turn to other gods and love the sacred raisin cakes."


Source
What a sacrificial love! What an adoration for incredible duty! What an adoration without
imperative. What an adoration that is free from judgment.
Hear the Lord say to you "Go, love a world that adores another and has turned its back upon Me.
Give Me a chance to love her however you." Our reality needs this God sort of adoration. It sits tight for us to see this part of God that will, to begin with, transform us perpetually and, at that point make us adore uninhibitedly, similar to Hosea, expecting nothing consequently.
We should carry God's affection into the world. We should love them before they adore Him. They will know we are Christians by our affection.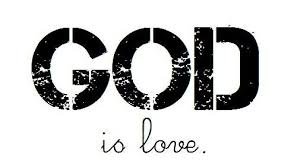 Source
I John 3:16-18
16 For God so loved the world that he gave his one and only Son, that whoever believes in him shall not perish but have eternal life.
17* For God did not send his Son into the world to condemn the world, but to save the world through him.*
18 Whoever believes in him is not condemned, but whoever does not believe stands condemned already because they have not believed in the name of God's one and only Son"
Brethren let us not love in word or in tongue, but rather in deed and in truth.