Join The Steemchurch Bingo And Giveaway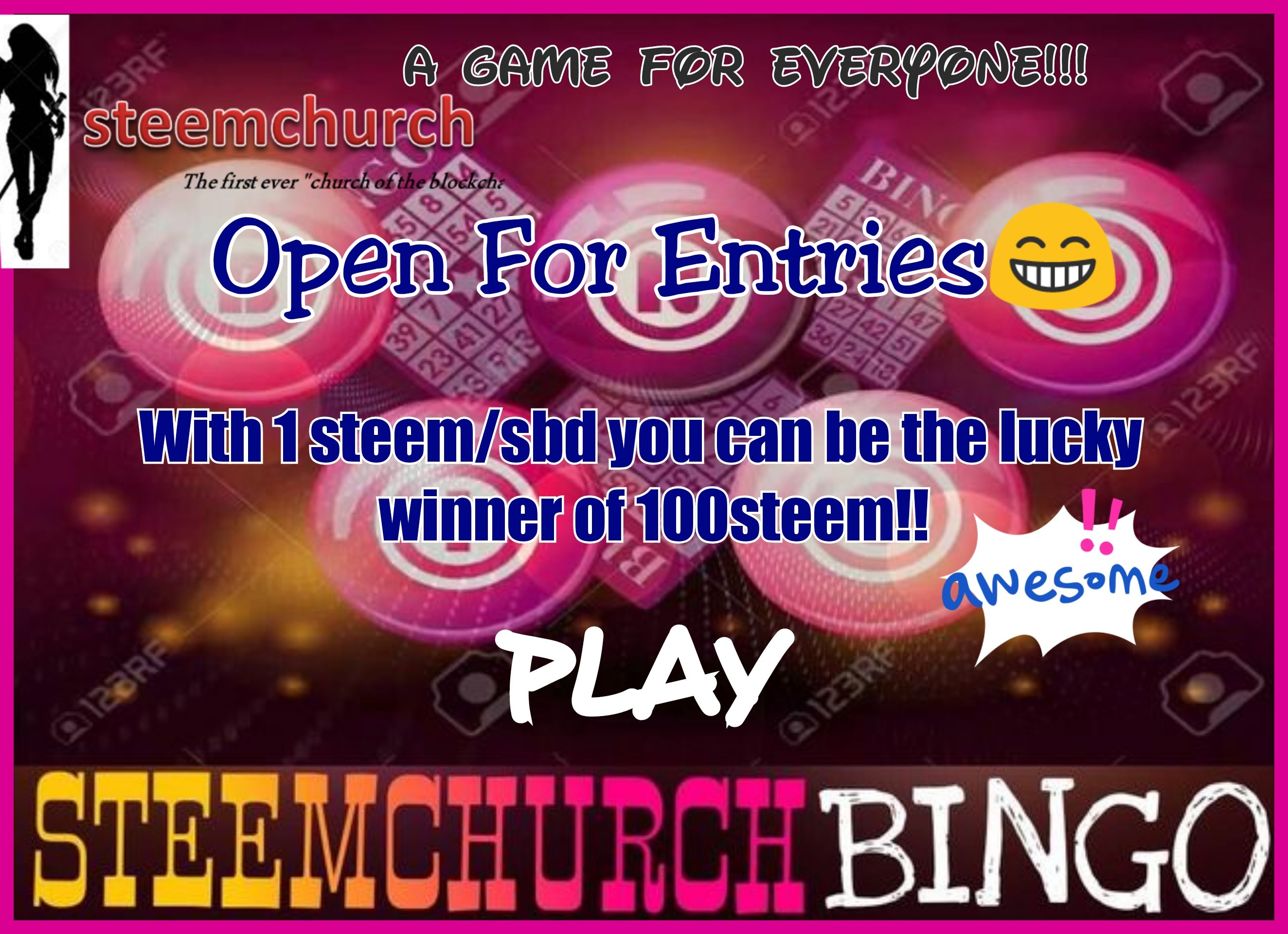 Designed by @jedaijudith
Hey there fellow steemian, have you heard about the steemchurch Bingo, yes you have! But if you haven't its simply a chance for you to walk away with a 100steem! How cool is that?
All you need is 1 steem or sbd to participate, entries are open to everyone!!! Once you have the requirement stated above follow these instructions;
Follow @scb [scb simply means "steemchurch bingo]
Get your unique code from steemd.com [every account has a unique code,all you have to do is input your name @that site and all your details including your unique number shows]E.g
https://steemd.com/@yourname
Note:The unique code is usually in numbers(123456) and if you encounter any problem keep trying it is probably just network issues
To enter, send 1 Steem or 1 SBD to @scb with the following memo:
Bingo Round 1 / @(your name) / (your unique ID)
eg. Bingo Round 1 / @jedaijudith / 123456
Easy as biting a piece of cake! talking about cake there are bingo treats ready to be served to every hungry and tasty steemian who awaits to play the steembingo.
Steembingo is by far the most anticipated game in the history of steemit, now that it is here, do not the miss the opportunity of winning the grand prize cause it just might be you!!
For more information click this link
If you do not have an sbd/steem, which is the basic requirement to participate and you are very eager to play, then hurry and join the steemchurch bingo giveaway yes you heard me right, a giveaway!! Organised by our amiable and generous parishioner @druids to help more steemians participate.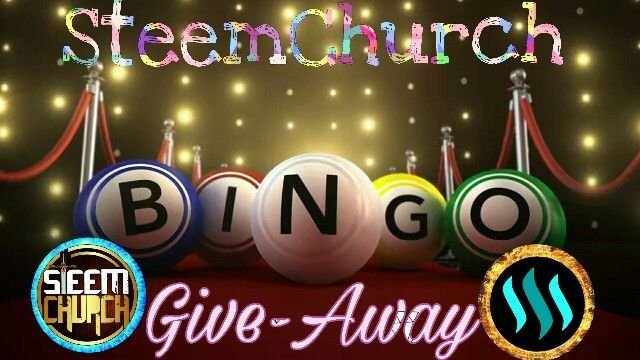 Designed by @druids
All you need to do is follow @steemchurch or @scb.
Answer a question of the day in the comment section and thats all
This givaway will be ongoing for 5days and its already on day 3 todat, so you have a faire chance at winning a giveaway,also two winners get picked daily,so hurry now to @druids blog.
I happen to be one of the winners of the day1 giveaway, that is why am sharing this with you so you will know its not a ruse but real.
For more information on the giveaway click this link
Be part of the growing steemchurch community today!!kindly resteem for more awareness to people of the steemitworld.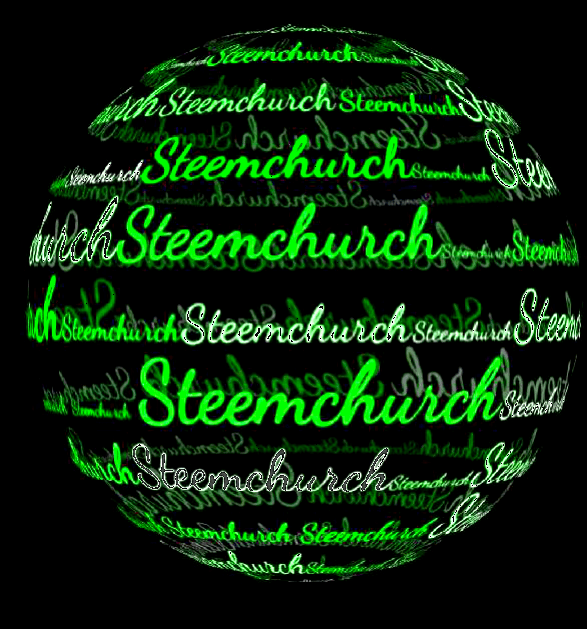 Gif by @hboi