The major thing we have to do in overcoming temptation is to figure out how to detect when we are being tempted.
James 1:2-4
2 Count it all joy, my brothers,when you meet trials of various kinds,
3 for you know that the testing of your faith produces steadfastness.
4 And let steadfastness have its full effect, that you may be perfect and complete, lacking in nothing.
One of Satan's attributes is the method in which He camouflages himself so well that regularly the one being tempted is careless in regards to his decision . As such, Satan doesn't manifest himself to you in his ugliness,
He doesn't appear saying "Look I'm the devil. I'm here to draw you into a device so I can at last obliterate you, watch me work." No!. Rather he hides away in the shadows. We don't understand that he's there behind curtains pulling strings and controlling conditions.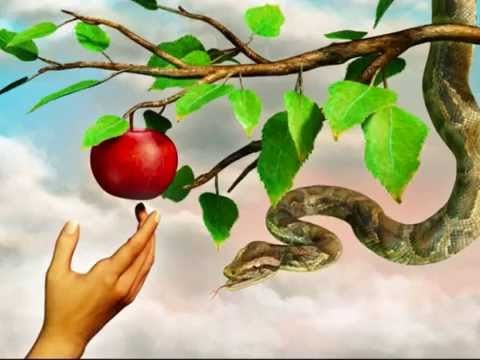 source
John 16:7-9
7 Nevertheless, I tell you the truth: it is to your advantage that I go away, for if I do not go away, the Helper will not come to you. But if I go, I will send him to you.
8 And when he comes, he will convict the world concerning sin and righteousness and judgment:
9 concerning sin, because they do not believe in me;
Satan approaches and acts like one who is significantly worried for our welfare. Remember Eve in the Garden of Eden; Satan recommended to her that God was childish, that He was keeping from her something that was beneficial for her.
Satan used a similar method in the temptation of Jesus.
Matthew 4:3-11
3 The tempter came to him and said, "If you are the Son of God, tell these stones to become bread."
4 Jesus answered, "It is written: 'Man shall not live on bread alone, but on every word that comes from the mouth of God.'
5 Then the devil took him to the holy city and had him stand on the highest point of the temple.
6 "If you are the Son of God," he said, "throw yourself down. For it is written:
"'He will command his angels concerning you,
and they will lift you up in their hands,
so that you will not strike your foot against a stone.'
7 Jesus answered him, "It is also written: 'Do not put the Lord your God to the test.'
8 Again, the devil took him to a very high mountain and showed him all the kingdoms of the world and their splendor. 9 "All this I will give you," he said, "if you will bow down and worship me."
10 Jesus said to him, "Away from me, Satan! For it is written: 'Worship the Lord your God, and serve him only.'
11 Then the devil left him, and angels came and attended him.
Like the prepared fisherman who knows only the correct bait, Satan knows your regions of shortcoming and tempts you as needs be. He can show up as a heavenly attendant of light, a maid in trouble, the answer for your money issues, or the solution to your poor mental self view. The list continues endlessly. Paul mentioned this trait of Satan when keeping in touch with the Corinthians. He stated:
But I am afraid that just as Eve was deceived by the serpent's cunning, your minds may somehow be led astray from your sincere and pure devotion to Christ. 4 For if someone comes to you and preaches a Jesus other than the Jesus we preached, or if you receive a different spirit from the Spirit you received, or a different gospel from the one you accepted, you put up with it easily enough.
2 Corinthians 11:3–4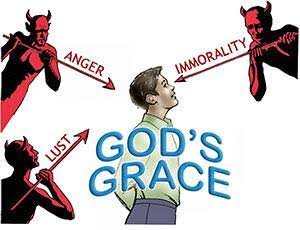 source
Despite the fact that temptation is here and sometimes difficult to recognize, you can make sure you are not being tempted at whatever point you are faced with a circumstance that could lead you defy the Word of God.
1 Peter 5:8
Be alert and of sober mind. Your enemy the devil prowls around like a roaring lion looking for someone to devour.
Satan likes to make individuals sin. Like a lion chasing, Satan holds up until he sees a chance to tempt somebody, If we envision Satan as a sneaking lion, at whatever point we think he is near, tempting us to sin, we have to run or kill it with an indestructible weapon(The word of God) to execute it.
The concept of a conscience
God gave each individual an internal feeling of good and bad, which is known as a conscience. Similarly as smoke detectors caution us of flame, our consciences caution us when we are tempted to sin. Smoke detectors are loud, yet our conscience is tranquil. We have to listen cautiously when we have an inclination inside us not to accomplish something.
When we are tempted to sin, we can request that God help us do well. The Bible says that if we go to God for help, requesting that God give us a longing to do right, Satan will run from us. The other decision we have is to overlook the warning of our conscience and choose to sin. If we disregard our conscience frequently enough, it never again sounds the caution to flag potential peril. A conscience that has been disregarded is a dull conscience since it loses its effectiveness to notify an individual about the perils of wrongdoing.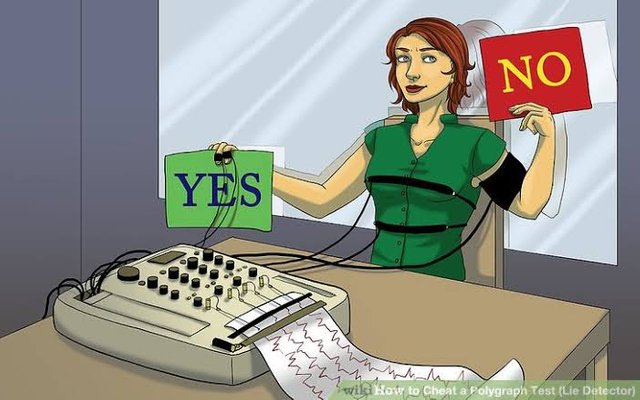 source
Pray that God helps you to have a sensitive conscience that will caution you to do right, even when Satan is lurking around trying to tempt you to sin.
James 4:7
Submit yourselves, then, to God. Resist the devil, and he will flee from you.
All Bible verses fromBible gateway