We need to pray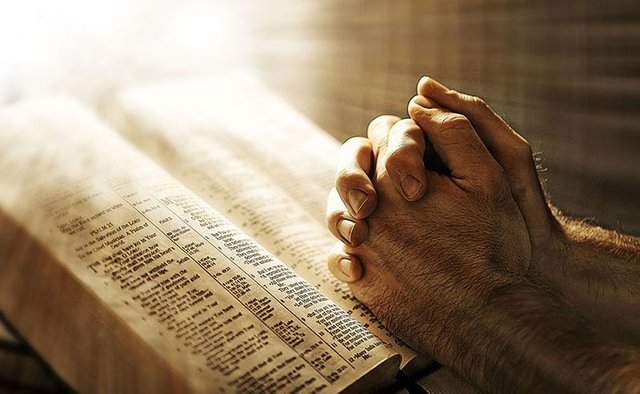 https://www.gacetadeestudiosbiblicos.com
We need to pray
Good evening to everyone in the different corners of the planet where they are at the moment, I am really grateful for so much support my friends and brothers from these communities where we can be ourselves without limitations, of course maintaining the principle of respect and koinonia .
On this day I bring you a reflection about the need we have to pray, personally I have always considered that I need to pray much more, we can know the Bible but if we do not have a moment to talk to God we get to feel disoriented, hence the recommendation of the apostles in the sacred scriptures for us to pray.
Jesus Christ the son of God, our lord and savior gave us the example, however today because of the many cares of life, economic needs, fatigue from work or simply the pleasures of life, we have stopped talking to God. In order for us to live according to God's will, we must be intimate with him, this teaching reminded us today of our musical ministry leader within the church where I attend, urging us to seek God's presence so that what we do may be blessed and guided by the Holy Spirit.
Let's look at the prayer of our father and we will find that the Lord tells us to pray without ceasing, pleading with understanding, that is, being convinced that we do it, but we must be honest, we do not pray enough, in my case the Lord has called my attention for his great love, he wants to guide my steps and my whole family.
Matthew 6: 9-13 King James Version (KJV)
9 After this manner therefore pray ye: Our Father which art in heaven, Hallowed be thy name.
10 Thy kingdom come, Thy will be done in earth, as it is in heaven.
11 Give us this day our daily bread.
12 And forgive us our debts, as we forgive our debtors.
13 And lead us not into temptation, but deliver us from evil: For thine is the kingdom, and the power, and the glory, for ever. Amen.
Although God knows that we are in need, he wants and wants us to seek him from the heart, he first loves us by demonstrating that great love through the sacrifice of Christ, so we must reciprocate his immense love just as we do with our loved ones here in the earth, the more our heavenly father.
God bless you
@jeanglou