In the Bible the word meditate was first mentioned in Genesis 24:63 and secondly in Joshua 1:8; it says, This book of the law shall not depart out of thy mouth; but thou shalt meditate therein day and night, that thou mayest observe to do according to all that is written therein: for then thou shalt make thy way prosperous, and then thou shalt have good success.
To Meditate is to speak God's word to him in faith. It is more than just thinking about a topic or pondering about something. When you ponder it, it gets into your subconscious mind that is your spirit. Then you start talking it under your breath. You let the word get a hold of you that it cannot be taken away from you and you start speaking it with boldness and with power. This is when you start to roar.
In a situation of fear, you meditate on the word of God to drawn that fear in you. In the absence of fear there is faith. Faith only comes by hearing the word of God. Now you not only read/hear it, you make it a part of your life. It becomes your present hour reality. Only then can faith well up in you to change any situation that is unfavorable.
To make your meditation effective, you must do these three vital roles.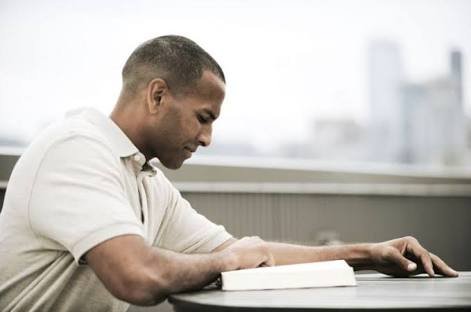 1 You must go for the word of God: You must keep the word in the mist of your heart. The word is life to those who find them. It is medicine or a remedy for sound health. Proverbs 4:20-22. 20My son, attend to my words;
Incline thine ear unto my sayings.
21Let them not depart from thine eyes;
Keep them in the midst of thine heart.
22For they are life unto those that find them,
And health to all their flesh.
2 You must have consistent quiet time: The word and prayer are your best tool as a christian. Spend time to pray and have talking sessions. Speaking God's word as it relates to you at that point in time as you pray. Remember in the book of Joshua it says to meditate day and night on the word.
3 You must activate the power of the Holy Spirit in you: This is where many are not getting it when they meditate. You stair up the power of God by speaking in tongues. You are communicating with God directly as regards that matter. It makes your prayer more effective. 1Corinthians 14:4 says; For he that speaketh in an unknown tongue speaketh not unto men, but unto God: for no man understandeth him; howbeit in the spirit he speaketh mysteries.
When you speak in tongues, your spirit is praying and the power of God is activated to cause a change.
This is the life you have been called upon to live as a childvof God. To keep His word in your heart and the spirit will guide you unto all righteousness.