Avoid foolish talking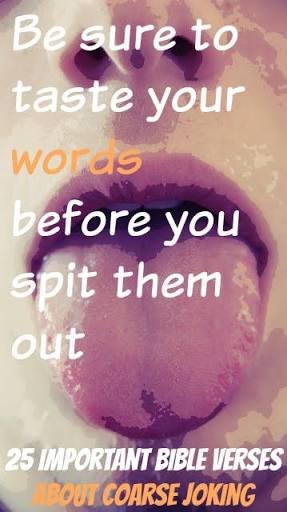 image credit
Nothing reveals the lack of deep spirituality more quickly than foolish and nonsensical talking. It is ever the mark of shallowness. And although seemingly insignificant, there are few spiritual ills so contagious, widespread and devastating.
in Prov 18:21
"Death and life are in the power of the tongue."
"For by thy words thou shalt be justified, and by thy words thou shalt be condemned."---Matt. 12:37.

source
Foolishness is in the same category as pride, deceit, blasphemy, thefts, adultery and murder (Mark 7). Foolish talking and jesting are listed with idolatry, covetousness, fornication and ALL uncleanness in Ephesians 5:3-6.
When we talk much we always sin. For 'in the multitude of words there lacketh not sin."---Prov. 10:19. "A fool's voice is known by multitude of words."---Eccl. 5:3
God says "study to be quiet"... Therefore let thy words be few.
in Prov 17:27, ; 15:21
He that hath knowledge spareth his words.. Folly is joy to him that is destitute of wisdom..
The mouth of fools feedeth on foolishness.
Thanks for reading
God bless you