One unique thing about a village setting is that it represents true nature to its utmost. From my primary school knowledge of Social Studies to the advanced Geography knowledge, a village represents the peaceful cohabiting of a people with similar values, norms, culture who seek to preserve same for posterity.
While many from the village migrate to the cities for feeling of economic insecurity, and the want for technology, white-collar job, etc, the village remains a gold pot of innovation as there are much RAW MATERIALS yet harnessed for the good of man. Where the right man-power are invested into village economies, great revolution and products would emerge from there.
As @Steemchurch gets settled on Telos with over a million votes for her proposal as reported by @Sirknight in this post, I will so contented in my spirit that @Sc-telos, representing the @Steemchurch community on Telos would be a community full of love, prosperity, innovations and peace.
Below is my Pen sketch of THE PROSPERITY TREE that will grow on STEEMCHURCH TELOS VILLAGE.
Image source- Yours truly
I chose to tag the tree as one which stands for prosperity because I so believe the words of our leader @Sirknight who has promised time and again the empowerment and blessings that would be shared on the Telos platform.
With #steem as a casetudy, I never thought I could receive this much love I have on a virtual stage as this, but thanks to our Priest @Uyobong who encouraged and persuaded me to settle down on #Steemchurch. After months of dormancy, I can boldly say that @Steemchurch and related communities - @Sc-n @Sc-v @Sc-g @Farms is an amazing place to be. Much love curation has been enjoyed from @Sniffnscurry.
Though am yet to secure my Telos account but am confident with the promise from our Knight we will all be onboarded to the land of Prosperity - @Sc-telos.
My Analysis on the Telos Village Tree of Prosperity
Within these months of my activity on the #steemchurch, I can boldly say that @Steemchurch is built on values such as love, freedom, truth as conveyed in the Goodnews of the Gospel of CHRIST shared daily. With that, it is expedient that the fruits that branches that stem from a tree like @Steemchurch will certainly be filled with LOVE and PROSPERITY.
While #steem has afforded us the space to enjoy love, even when we await more from #beatitudes, I am certain that Telos will bring prosperity to the parishioners of the church.
I am hoping for the time when you search the word "prosperity in a search Engine, then reports of our successes on Telos would field everywhere
I believe in the Expansion of @Steemchurch to Telos
I believe that we carry the DNA of prosperity
I believe that @sc-telos will be a prosperity village
Below is a passage that comforts me about prosperity:
Psalm 36: 7 – 10 (LB)
How precious is your constant love, O God! All humanity takes refuge in the shadow of your wings.
You feed them with blessings from your own table and let them drink from your rivers of delight.
For you are the Fountain of life; our light is from your Light.
Pour out your unfailing love on those who know you! Never stop giving your salvation to those who long to do your will.
I hope to see you all in @Steemchurch Prosperity Village!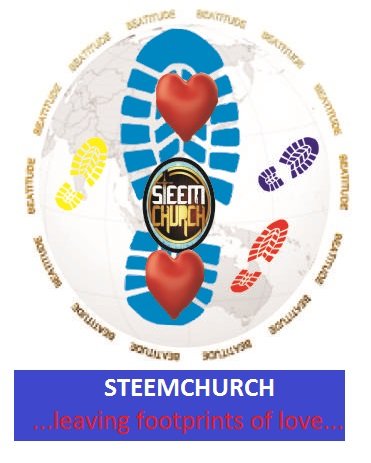 Image designed by me

I hope you'll engage my post with your comments, upvotes and resteems. Thank you.