I woke today with a heavy heart. On one part I felt deeply for those going through serious health challenges and one part, I was very thankful to God for the life and health He has afforded me. I am conscious of the fact that many people are going through deep travails in their health, and some may not even be able to tell others. For such, I pray that the healing hand of God will tough their lives.
I believe with @Sirknight that HEARTs will do many things and will bring many joys. For this reason, I can't delay accumulating my HEARTs. Though the use-cases of HEARTs are yet to be revealed, but I trust, it will heal many. I couldn't hold my piece, I decided to request for my second heart from markets.jc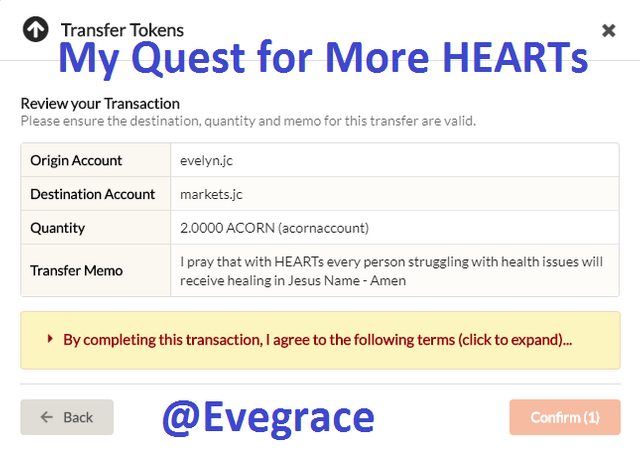 During the request with 2 Acorns, I decided to make a prayer for all that are down in their health that God who is the great healer will heal them all.
I pray that with HEARTs every person struggling with health issues will receive healing in Jesus Name - Amen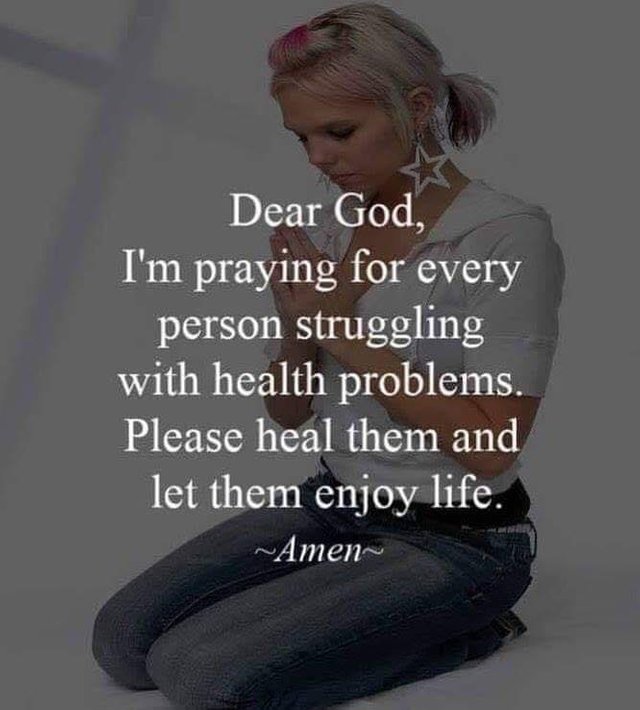 Each time I take a view at this HEARTs design by our Priest @Uyobong, I feel encouraged that the value of HEARTs will be Golden and nothing less. Thank you sir for this awesome design. You know still owe me the coaching to develop my graphics design skills.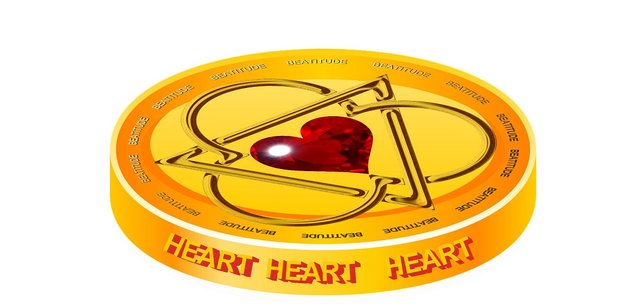 Source
You too need to Claim your HEARTs
According to Sirknight, receiving a HEART from markets.jc implies that we first send 2 Acorn or 2Tlos. In the memo, we write a word of congratulation to @Liltom002 I just did mine and am glad to share screenshots of the transactions.
Telos Village Markets - images needed.
So let's get to work on 'Telos Village Markets' images. Let's build a virtual marketplace which is beautiful and vibrant, and a pleasure to visit. This Knight is looking forward to some splendid designs. - @Sirknight
Concerning the Telos Vilage Markets design, I hope to send in my contributions shortly.
Friends, Beatitudes (HEARTs) is for all, Be a part of this Blessing...
---
---
---
---
Hey! to you trying to give-up, wait yet a bit. Your sorrows and troubles are not the end of you. You will smile again. Jesus is the bright and morning Sun. He will lighten you day.
To @Steemchurch parishioners. Hold on and keep the hope concerning Telos Village, surely, I believe that many tears shall be wiped away.
I hope to see you all in @Steemchurch Prosperity Village!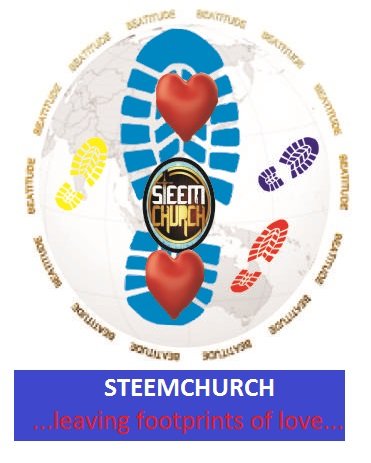 Image designed by me

I hope you'll engage my post with your comments, upvotes and resteems. Thank you.