COURAGE.
Have not I commanded thee? Be strong and of a good courage; be not afraid, neither be thou dismayed: for the Lord thy God is with thee whithersoever thou goest.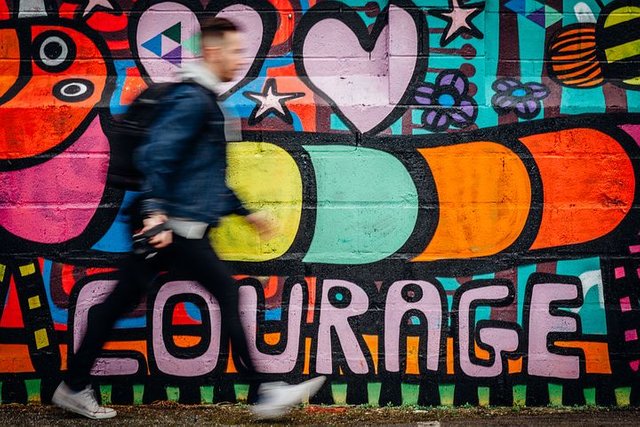 Joshua 1:9
---
Courage is the ability to do something that you know is difficult or dangerous.
Courage comes from believing and trusting God. It does not come from what tou think or see.
It comes by standing on the word of God regardless of what the circumstance looks like.
Courage comes from faith. When God told Joshua, 'See i have given you Jericho, 'the walls had not developed a crack neither was there any other evidence that the Israelites would overcome their formidable enemy.
Joshua however believed God and the walls of Jericho crumble and the city destroyed.
Joshua and Caleb refuse to allow their eyes become a traitor to their faith.
When others to allow their eyes become a traitor to their faith.
When others saw the Canaanites as giants and themselves as grasshoppers, Joshua and Caleb saw these enemies as grasshoppers and themselves as giants of the Lord. They did possess the promise Land.
Fear is of the devil and discouragement his weapon of defeat.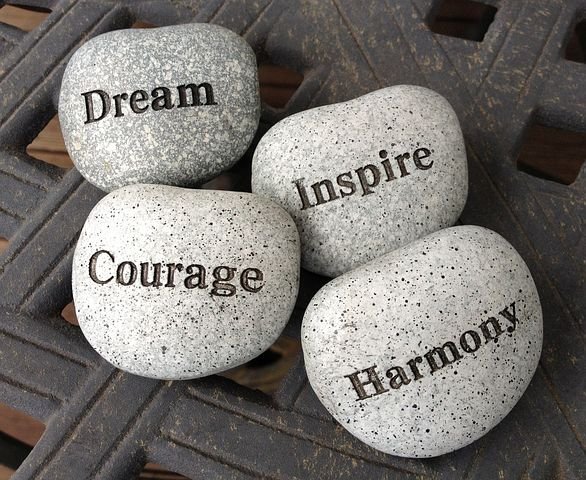 We become discouraged when we listen to the devil's lies about what God is not going to do for us.
Fear and discouragement remove our eyes from God and make us see our problems to be greater than God.
If you have been discouraged, afraid of all that can happen to you, then you have been victim to the lies of Satan.
Stop receiving evil reports. It is only Godly reports that should impact your thoughts and life.
God does not suggest that you be strong and courageous, he commands it.
Be courageous!!!
Rejoice for you have an able father.
Thanks for visiting my blog and God bless you.