The public record of God as John Calvin said (The Bible) records the story of Lot's wife, she was on the right path, but she did not persevere, she looked back and turned into a statue of salt ... Jesus referred to the parable of man He began to build a tower and not being able to finish it all those who saw him began to mock him ... thank God that we believers go from power to power; and the end is glorious according to:
Look at those who are good and honest, because a wonderful future awaits those who love peace.
37:37
Now, why is it important to persevere? , the bible says that only the one who perseveres until the end will be saved, besides, it is sinequanon requirement to bear fruit based on:
But everyone who stands firm until the end will be saved.

Mat 10:22
For that reason, as a believer it is important to know in which things we should persevere maintaining an attitude like the widow before the unjust judge, that in spite of the constant denials of this evil judge she on the contrary never got discouraged, but persevered with all tenacity asking that justice be done to him, since, as servants of God, we have the duty to persevere in Grace, in Prayer, in the Word and in communion with our brothers in relation to:
And they persevered in the doctrine of the apostles, in communion with one another, in the breaking of bread and in prayers.
Hec 2:42
Beloved, let us obey and always depend on divine grace, maintaining a vigilant and prayerful life, clinging to the teaching of the word of God and seeking communion with our brothers, so we will live in victory and reach a glorious end in the business that We have started with God, because he is our Partner, and our helper.
Finally, I do not know what you have lost or what you are asking, I can only tell you to continue in prayer with the attitude of the widowed woman who persevered until the end and after so long perseverance she achieved her goal, so do not let yourself go the contario continues persevering and put hands to the work.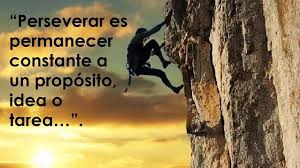 I pray the Blessed One to bring you to him and attract your son blessing their lives by prospering them in all things.