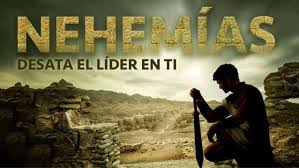 There are many servants in the church, but not all are equal. Nehemiah was compassionate, merciful, courageous visionary, diligent, firm and above all holy. He sought the good of his brothers and God prospered him.
Through the life of Governor Nehemias we can learn what the characteristics of a true competent servant should be.
Every servant of the Most High informs himself of the status or condition of his fellow believers, is interested in his brothers, cares about what happens to the family of God, is also interested in his city, community, neighborhood and church. This must be our priority
In addition, he suffers with his brothers, he is shocked by what happens to his brothers, how much is it affecting what is happening in our country or the brothers and the church itself? He has emotions when he sees the pain of his neighbor. to:
I sat, I cried, I mourned, I fasted, I prayed.
Nehemiah 1: 4
The life of Nehemiah, like that of many servants of the Lord, captivates us through his wonderful teachings, through Servant Abraham we can concatenate this history by the fact that he constantly interceded as Nehemiah did for his people. Are you interceding for your nation? , family, among others?
Also, Nehemias was a brave and courageous man did not affect the duration of the work he did in the work, much less the negative comments of others deviated from the purpose of the Eternal for him and his people, beloved, do not allow comments and the opinion of another has more influence on you, do not leave for any reason that the perspective of another changes your reality and deviates from God's plan for you, fight, fight, keep fighting until you see your dreams come true as Nehemias did .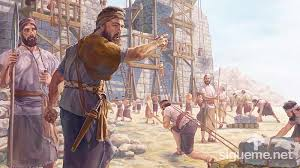 Also, the servant of the Almighty knew how to keep his gaze on God and not on man, strived in everything regarding his personal purity, never tried to build and promote his own image.
We do not preach ourselves but Christ Crucified.

2 Corinthians 4: 5
He never took the glory of God for himself, but he recognized that the secret was in the Grace of the Lord, recognizing his fragility and this led him to strive and hold on to the hand of the Eternal.
The High and Sublime wants its servants to decide firmly to face the difficult tasks by carrying them out. The victory of a servant lies in having Faith in God and obeying his word. The victory that the Almighty gave to Nehemiah could be ours too; if we follow his example, because God does not have favorites.
I pray the Blessed One to help you come to Him and attract you after his son.